As International Sherry Week draws to an end, Sam Wylie-Harris raises a glass  with some jewels from Jerez
Worth making a song and dance about, sherry is enjoying a revival. Internationa Sherry Week brings together thousands of sherry enthusiasts, with special events also giving wine lovers the chance to discover the variety and depth of flavours you can enjoy from this Spanish fortified wine.
Great in cocktails or on its own, sherry comes from Jerez in south west Spain and the region produces several styles from dry (best when chilled) to sweet, all made from palomino grapes.
Dry, light, fino, which will entice you to bring out the salty almonds, to the dry, richer amontillado, which tastes delicious with paella or spicy meats, are just some of the styles that have caught our attention. And the quality and reasonable price tag means you can embrace the bright, bold flavours of Spain with a unique wine that really lifts the spirits.
Indeed, sales of Sainsbury's Taste the Difference sherry range, which consists of four different varieties, are up 14% this year, led by the particularly popular fino, the newest addition to the range made by award winning producer Lustau.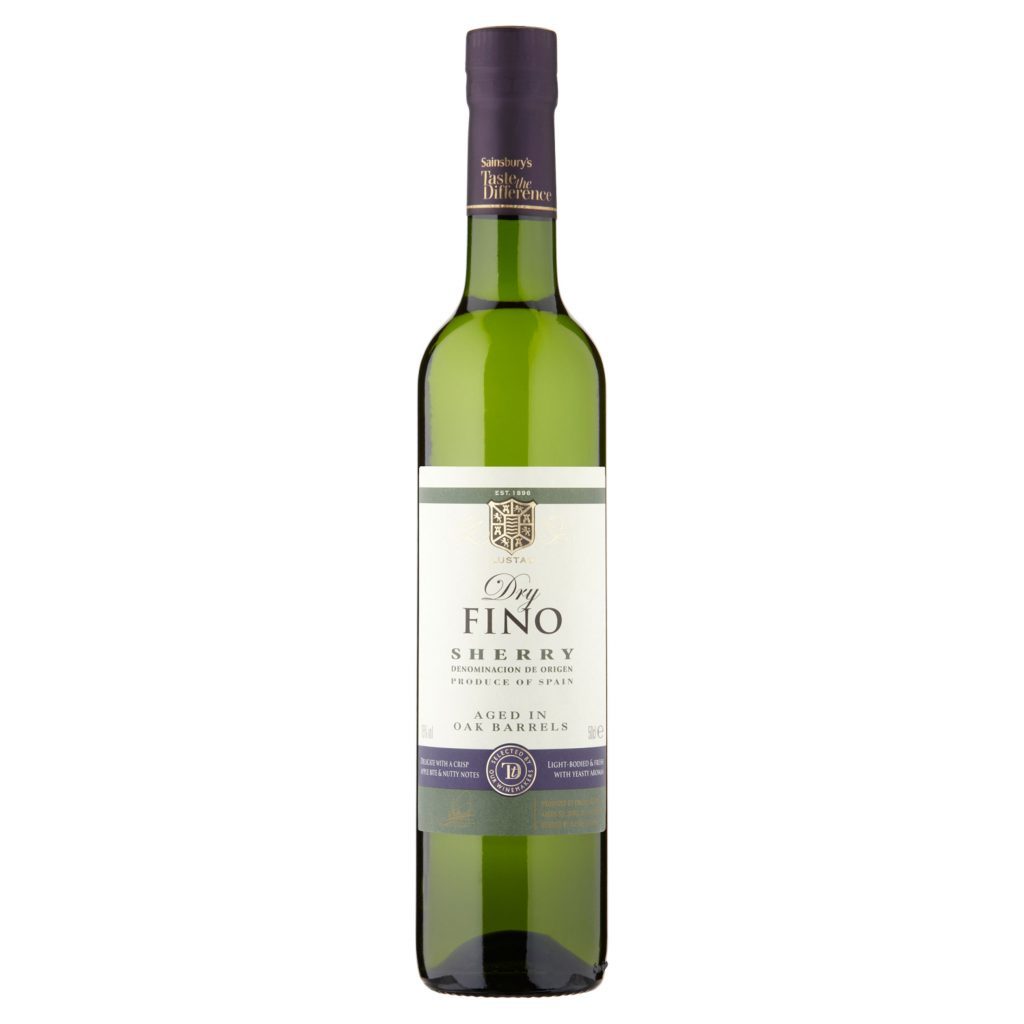 "I put this down to customers turning towards wine-based drinks like sherry and vermouth as they look to replicate at home what they've tried in tapas bars and restaurants," says Louise Lynch, sherry developer, Sainsbury's.
"I really enjoy our fino sherry as a long drink with tonic or soda water – its dry, rich flavours means you get that sophisticated, refreshing taste, but with a lower abv (most finos are 15% abv), making it a lighter, but delicious alternative to the classic spirit and mixer pairings."
Dawn Davies, buyer at The Whisky Exchange, agrees: "Gin will always play a part in tonic's success but, influenced by our increased travel to Europe where tonic is mixed with everything, I believe we'll start seeing a trend for replacing our gin with other alcohols.
"The salty, almost savoury sensation of fino sherry works brilliantly with the bitterness of most tonics. I'd recommend one part Valdespino Fino Inocente Dry Sherry, Spain (£7.75, 37.5cl, www.thewhiskyexchange.com) mixed with two parts Fever-Tree tonic."

A full bodied, bone dry fino, Valdespino Inocente has a beguiling, yeasty nose and a salty tang on the finish. All finos should be served ice cold in a large wine glass if you're enjoying them straight up.
Meanwhile, Taste the Difference Dry Fino Sherry, Spain, (£8, 50cl, Sainsbury's) is slightly lighter in body with similar yeasty aromas and tangy flavours. Matured and blended in barrels according to the solera system, the tangy character in a fino comes from the flor yeast that forms on the surface of the wine.
One of the best known fino sherries in the UK, Gonzalez Byass Tio Pepe Fino Sherry, Spain (£10, 75cl, Sainsbury's) is a pale, dry palomino that's extremely refreshing with bready, yeasty notes and a hint of toasted almond that pairs so well with savoury nibbles, olives and tapas.
Another perfect pairing with seafood, jamon and tapas, manzanilla is one of the freshest and driest white wines that begins life as a fino. Its birthplace must be the coastal town of Sanlucar de Barrameda, where the layer of flor grows thicker and the sea air contributes to its salty tang. Try Barbadillo Solear Manzanilla Sherry, Spain (£9.49, 75cl, Waitrose) which is dry with pungent yeast aromas (it's aged for up to six years) and a delicate saltiness.
And when you've finished the bowl of olives and last salted almond, don't stop there when richer styles such as amontillado and oloroso work brilliantly with seafood, cheeses and spicy meats.
A fino that's come of age, amontillado is darker and richer from further barrel ageing and should be served lightly chilled. Try Finest Amontillado, Spain (£6, 50cl, Tesco) which is a rich amber hue. The hazelnut aromas, concentrated dried fruits and saline edge on the finish makes it a natural bedfellow with the nutty, saltiness of manchego cheese.

More complex in style, Barbadillo Principe Amontillado, Spain (£27.99, 75cl, www.tauruswines.co.uk) starts life as a manzanilla and then spends another six years maturing into an amontillado that's as tempting as a fine red wine. Rich but dry, this deep amber beauty has hints of nutty dried fruits, orange peel and salted caramel. Utterly delicious and versatile, it can be paired with artichoke, fresh tuna or roast guinea fowl.
Elsewhere, Morrisons have seven varieties of award-winning sherries and Wm Morrisons Oloroso Dry Sherry, Spain (£6, 37.5cl, Morrisons) can also be paired with game and blue cheeses.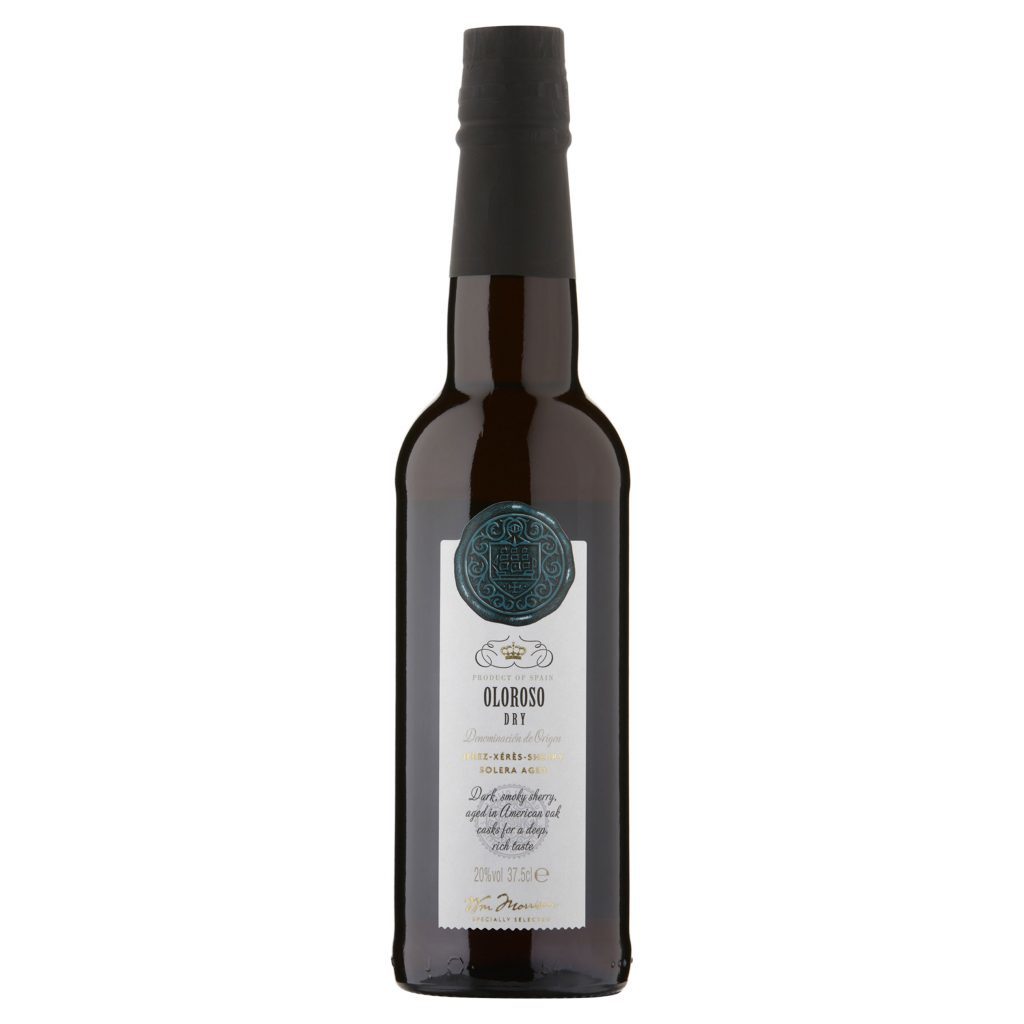 Oloroso can age to a deep brown in colour and Mark Jarman, senior trading manager – wine sourcing, Morrisons, recommends this IWC Gold medal winner for its "enticing aromas of toasted hazelnuts and warm fudge, which lead to flavours of creamy toffee with a delicate caramel edge. Dry, complex and tangy, its rich dried fruits are complemented by a hint of candied peel". Serve lightly chilled.
:: For more info visit www.sherryweek.wine, @SherryWinesUK, #Sherry Week
BEST BUY
The final countdown… Chase Advent Calendar 2016 (£120, www.31dover.com), an adult advent calendar with 24 (5cl) miniatures of 14 Williams Chase spirits and liqueurs.
LIQUID NEWS

Band in Bordeaux… To celebrate the release of their new album and collection of the band's biggest hits, UB40 have teamed up with Eminent Life to create a 'Red Red Wine', marking the return of Britain's biggest reggae group who have sold more than 70 million records.
The UB40 Red Red Wine 2014, Bordeaux Superieur, France (£28.50, eminent-life.com/UB40) will be released on November 18, alongside their new Unplugged album.
A smooth blend of merlot and cabernet franc with 'lifted aromas of jammy fruit interwoven with mocha notes, a supple palate that's smooth and easy to drink, with an excellent balance and long finish', it reflects their smooth reggae sound.
"We have always wanted to release our own red red wine and we're very excited to finally be doing this!" says Astro. "This Bordeaux is really special and we think you will love it too!"
A limited edition of 10,000 bottles, it's available for pre-order from eminent-life.com/UB40, and there's also a special limited-edition Christmas hamper containing a bottle of Red Red Wine 2014 and two elegant wine glasses encased in a sleek matt black case, priced at £48.50.