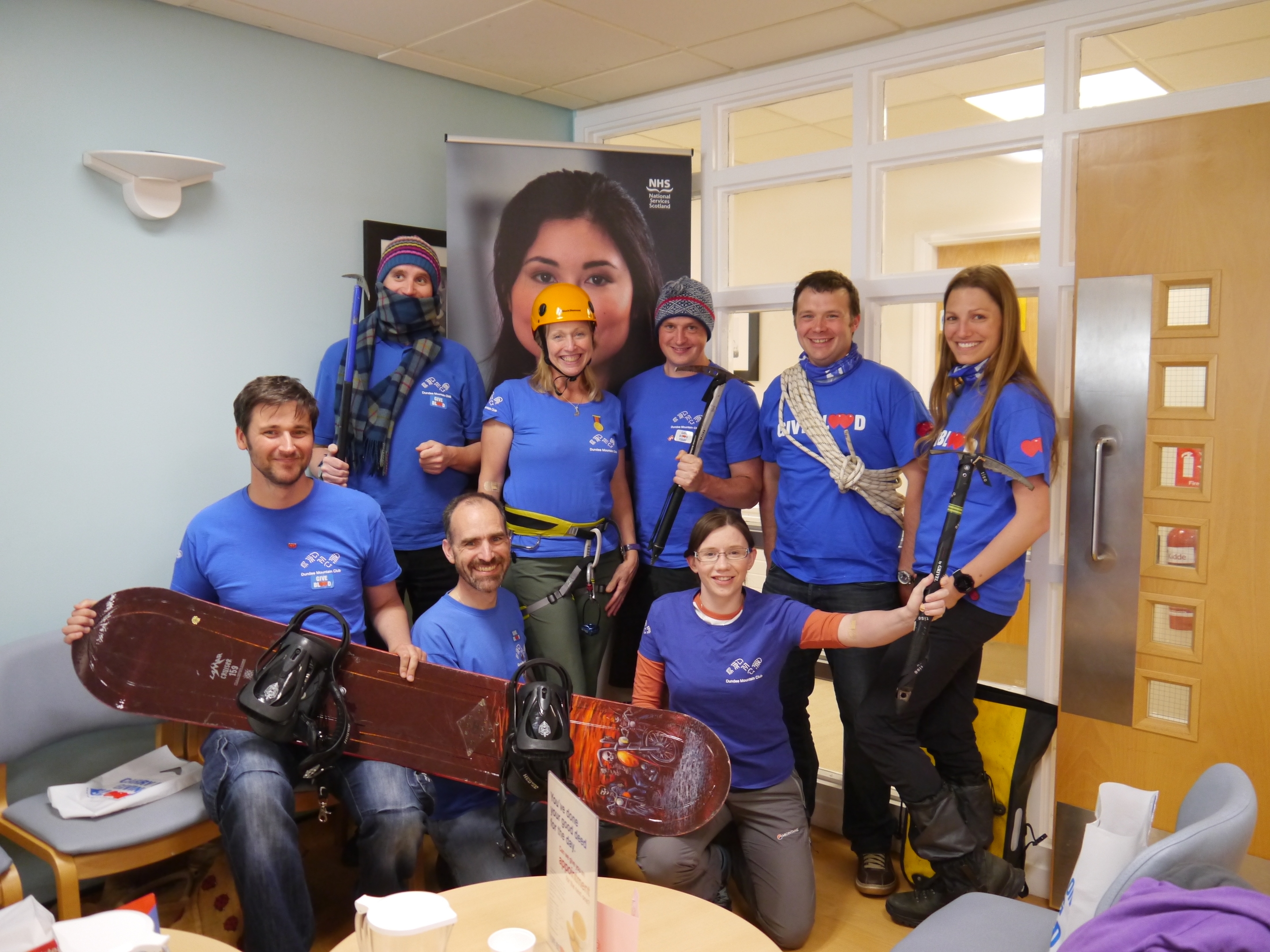 It's World Blood Donor Day on June 14 and, to mark the occasion, Dundee Mountain Club will give blood at Dundee Donor Centre.
Organised by the club in honour of a friend who needed an amputation after a bouldering accident, the group are just one of many who will give blood on World Blood Donor Day – the highlight event in the Scottish National Blood Transfusion Service calendar.
Kirsten Webster, SNBTS donor recruiter, says: "We look forward to the event each year, as it's a chance to motivate people who have never given blood before to sign up as blood donors.
"It's also a wonderful chance to highlight stories of people whose lives have been saved through blood donation, and to thank regular blood donors for continuing to giving blood."
Held on June 14 each year, World Blood Donor Day celebrates the birth of Karl Landsteiner – father of modern transfusion, and credited with the discovery of the ABO blood group system.  The theme of this year's World Blood Donor Day is 'Blood connects us all,' and focuses on thanking blood donors around the globe.
Did you know?
Around 215,000 blood components are supplied by SNBTS every year to patients across NHSScotland and 140,000 people will give blood this year.
SNBTS have a radio advertising campaign to celebrate Blood Donor Week, and are part of a global social media campaign – @givebloodscot
SNBTS are asking everyone to sign up to give blood, and to know your blood group. Scotland's daily blood stocks are published daily on www.scotblood.co.uk