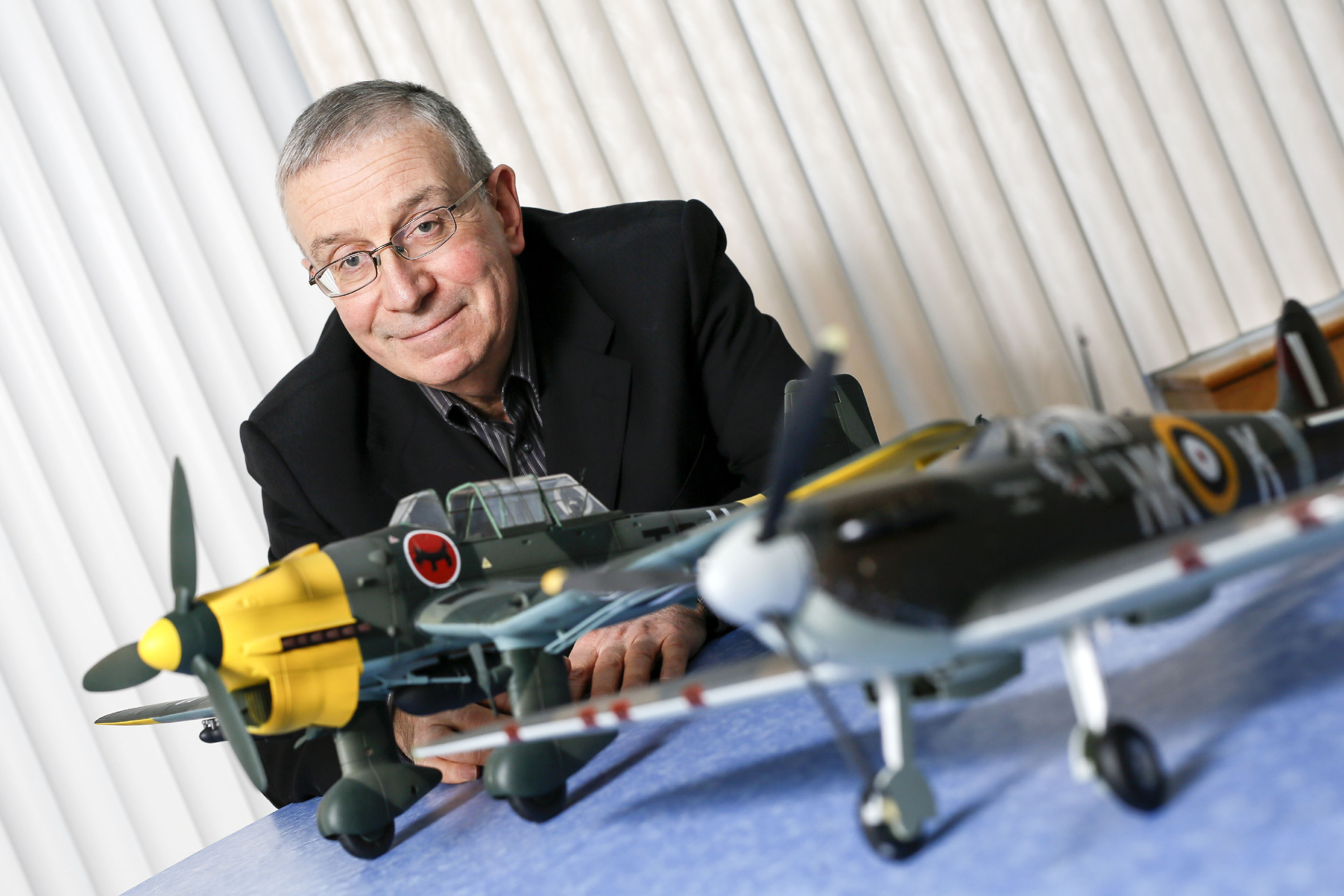 As a child Colin Barron was a typical boy who loved reading Commando and The Victor comics, and making Airfix models.
The Dunblane man's interest in war and aviation has stayed with him all his life along with a talent for writing that started when he was at school. But a career in ophthalmology and then running a nursing home with his wife Vivien didn't leave much time for creativity.
And then, tragically, in 2011 Vivien suffered a very severe stroke caused by a previously undiagnosed heart tumour.
Colin, 60, takes up the story: "I  became Vivien's carer but in July last year I myself suffered a very severe heart attack requiring me to spend four months in hospital and have two operations."
As a result Colin had to close down his hypnotherapy business and, at the age of 59, decided he would write a few books.
Demonstarting his ability to write on any subject, he has three very diverse books published including Running Your Own Private Residential & Nursing Home, The Craft of Public Speaking, and Planes on Film.
He's currently working on a book  about 1980s' action films and another will  follow on war movies.
"I've been interested in war movies since I saw The Guns of Navarone when I was about five," says Colin.
"I couldn't get enough of aviation films either and still have a huge collection of aircraft models in my house – I recall my very first one was a 1:72 scale Spitfire Mark IX moulded in light blue plastic and bought from Woolworths."
Colin hopes to try his hand at writing fiction and is inspired by authors like Leo McKinstry and Frederick Forsyth.
"But I think your own personal experiences also inspire your writing," he says.
"It's good to lose yourself in your inner word and forget all your everyday problems although it can be hard having to write when you're feeling unwell or haven't had enough sleep."
And he has sage advice for anyone who feels they have a book in them.
"Don't be put off by criticism from others. If publishers won't accept your work there are always numerous self -publishing options nowadays."
www.colinbarron.co.uk
Did you know…?
The 1955 film version of The Dambusters only depicted the successful attacks on the Mohne and Eder dams. The unsuccessful attack on the Sorpe dam was not shown.
Richard Burton was originally going to play Douglas Bader in Reach for the Sky (1956) but turned down the role for a part in Alexander the Great at five times the salary.
The Norwegian and practice sequences in the 1964 film 633 Squadron were filmed in Scotland and three Mosquitoes were based at Dalcross Airport near Inverness during filming.
James Stewart ,the star of Flight of the Phoenix (1965), was an accomplished pilot and flew bombing missions in B-24s during the Second World War.
George Peppard learned to fly for The Blue Max (1966) and even flew some of the  replica German aircraft used in the production but was soon grounded by the insurers.
100 radio controlled model aircraft were used in the filming of Battle of Britain (1969) and these were made to explode realistically by fitting petrol-filled condoms in the fuselages.
128 WW2 vintage aircraft were used in thefilm and the fleet of planes constituted the world's 35th largest air force.