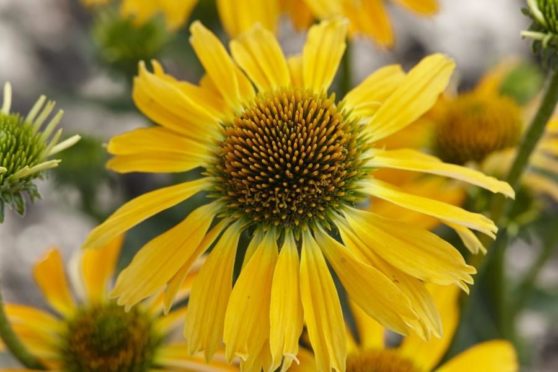 Welcome and support pollinators into your garden whilst adding lovely colour with today's selection of plants.
We start with a colourful perennial choice…
1. Gaillardia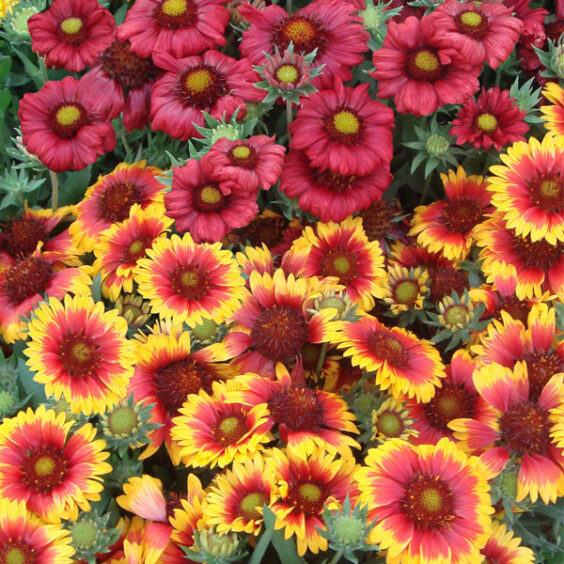 A wonderful way to brighten up your summer garden, Gaillardia grows from June to October, forming into a blanket of flowers.
Away from the border, plant Gaillardia in containers. Bringing a little bit of summer colour indoors, Gaillardia make for spectacular indoor displays indoors when cut.
Gorgeous varieties include Maxima Aurea (yellow), Kobold (red with yellow) and Burgunder (red).
2. Echinacea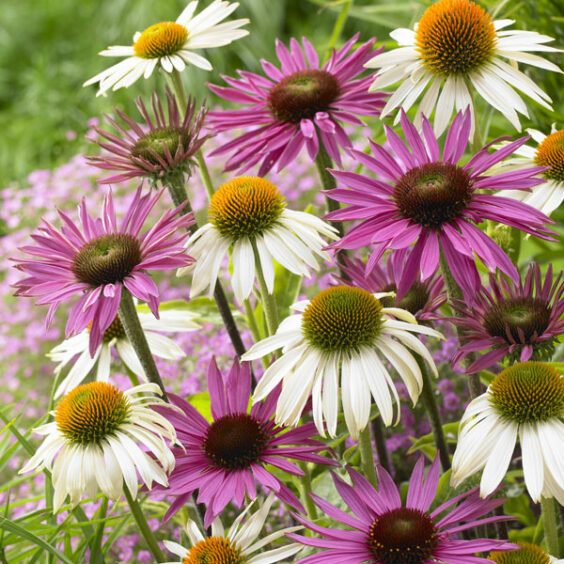 A star addition to the garden, Echinacea or 'Coneflowers' grow beautiful blooms from June through to September.
Enjoying well-drained, moist soil, Coneflowers enjoy a long flowering period helping bees and butterflies right through summer.
An added bonus, this lovely perennial adds a little fragrance to your garden, too.
A relative of the sunflower, great Echinacea options include Purpurea and Skipper.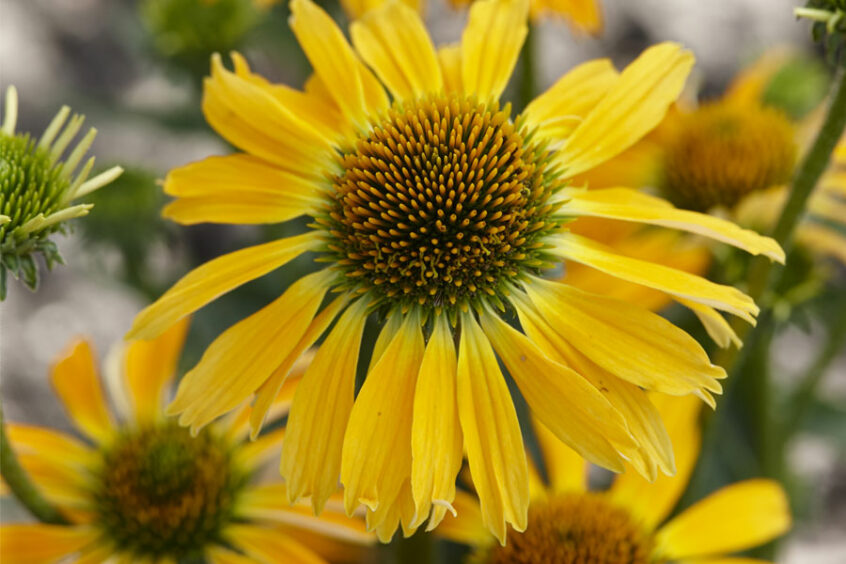 Skipper offers sensational colour in shades of yellow and orange with Purpurea available in pink and white (alba).
3. Rudbeckia Goldsturm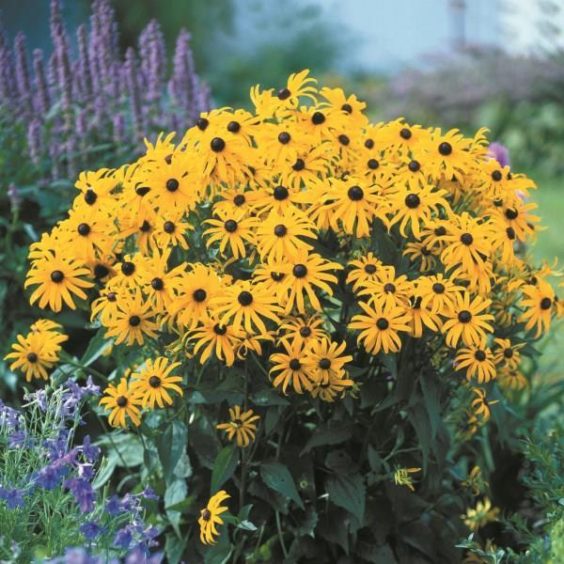 A lovely perennial adding a big splash of yellow to the garden, Goldsturm is a multi-award-winning plant.
Blooming from the middle of summer until the first frosts take hold, Rudbeckia grows huge daisy-like flowers attracting bumblebees and other insects into the garden.
4. Sedum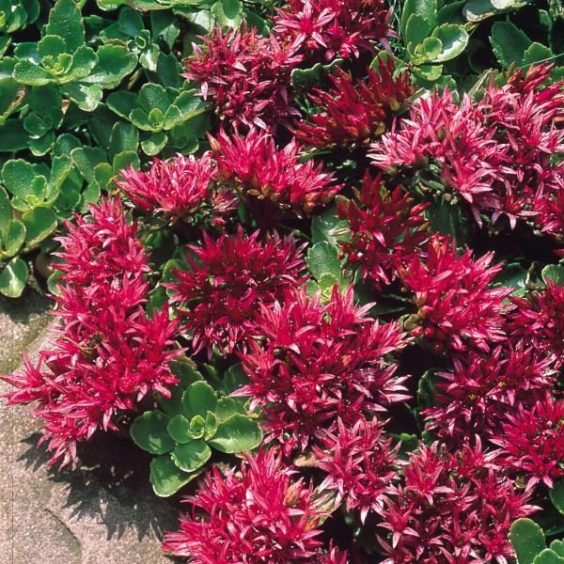 A fantastic ground cover option for borders or rockeries, Sedum adds vivid colour to your green patch.
---
Gardening Tip – To help pollinators, avoid using pesticides where possible.
---
Add some dramatic red with Spurium 'Dragon's Blood', or charming yellow with Kamtschaticum (Stonecrop).
5. Dwarf Lavender Munstead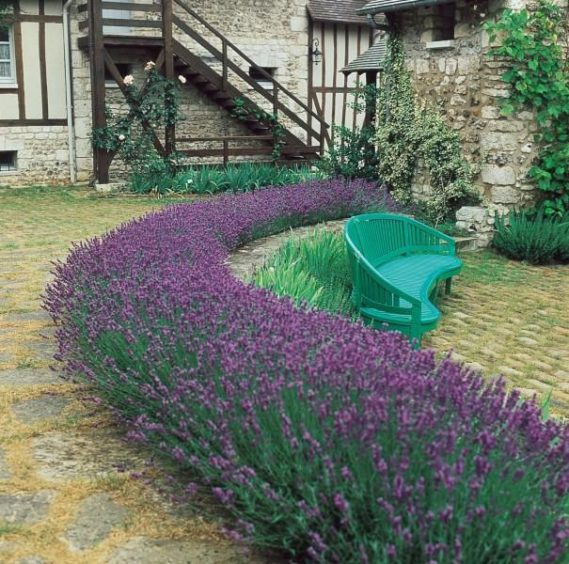 Adding a lovely scent to the garden whilst strongly appealing to pollinators, Lavender Munstead is a lovely hedging solution, helping readers carefully define different areas within their garden.
Readers looking to bring some of that lovely scent indoors – dry out both the foliage and flowers to create a lovely display inside your home that will last for months!
6. Dwarf Lupins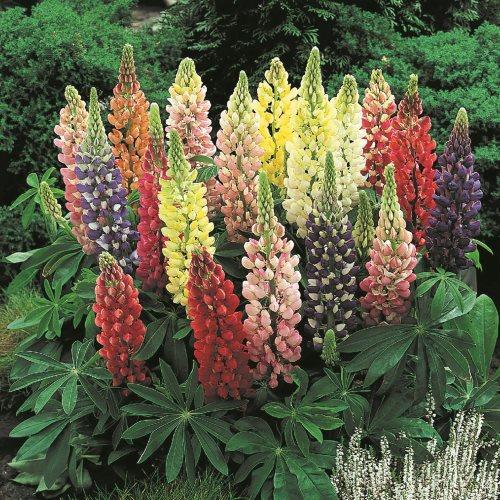 A must-consider for readers searching for something a little more compact, Dwarf Lupins are next.
Growing only to around 60 centimetres and serving up plenty of colour, Dwarf Lupins produce pea-like flowers growing out of flower spikes.
Bees love Lupins! Drawn to their fabulous flowers, bees forage on these beautiful perennials year after year.
7. Delphinium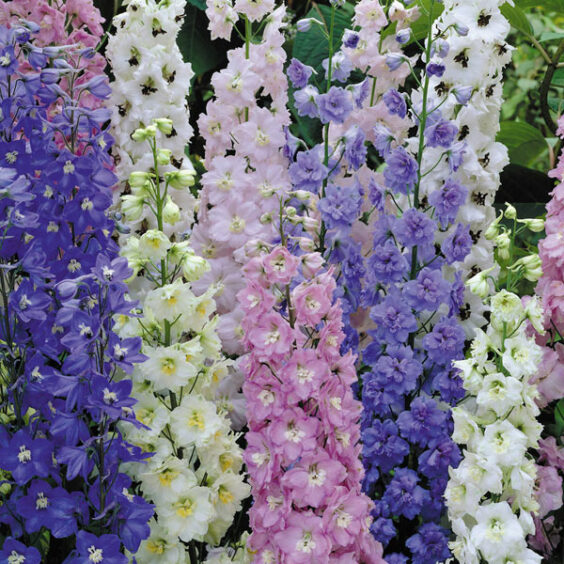 A firm traditional favourite, Delphiniums produce fantastic spikes of semi-double flowers.
Growing up to an incredible 1.5 metres, Delphiniums flower from June through to September.
Enjoy beautiful colour whilst helping pollinators throughout summer.
8. Honeysuckle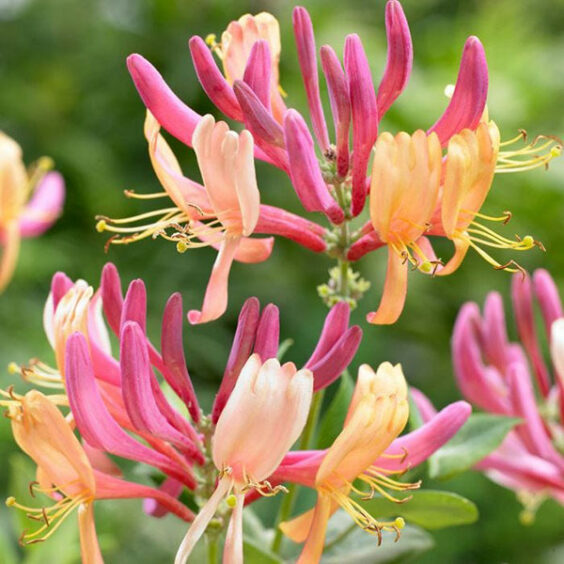 An excellent climbing option offering a little fragrance in the garden to boot, consider Honeysuckle.
Ideal for trailing on walls or trellis, Honeysuckle's colourful flowers are known to attract pollinators.
Flowering from July to September, they also offer a little fragrance to your garden.
Featured varieties include Serotina (red and white) and Tellmanniana (orange).
9. Geraniums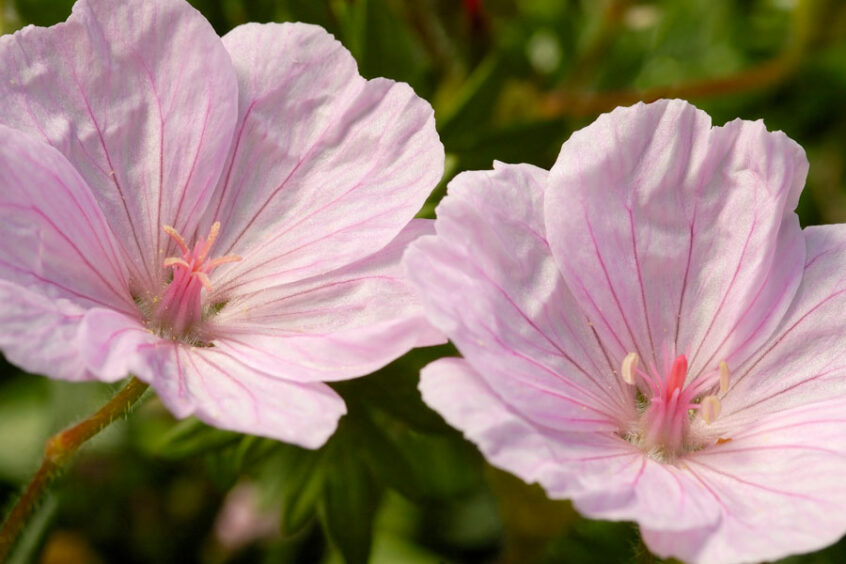 Easy to grow, Geraniums are an excellent option for readers seeking a versatile plant providing fantastic results.
Slug and rabbit resistant, Geraniums provide excellent ground cover.
Attractive to bees, this plant works well in containers or border areas, adding some gorgeous and reliable colour during the summer months.
Our great-value collection includes one each of Striatum, Cambridge and St Ola.
10. Buddleia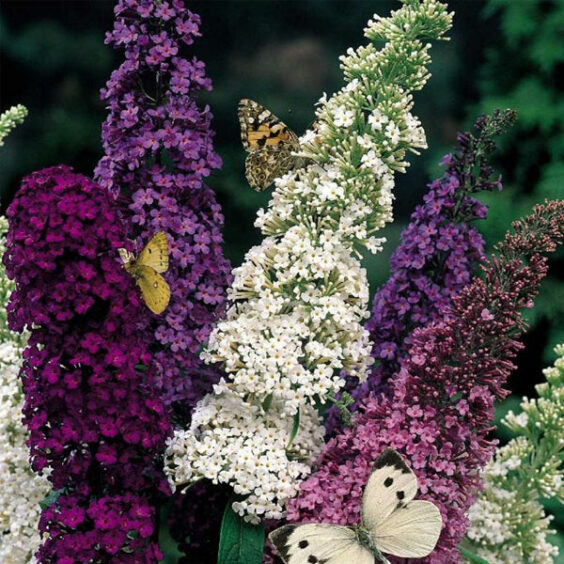 A useful, long-term addition to borders or rockeries, Buddleia look great as standalone features or when planted together in groups.
Preferring full sun or partially shaded spots, Buddleia attract butterflies whilst adding fragrance to the garden.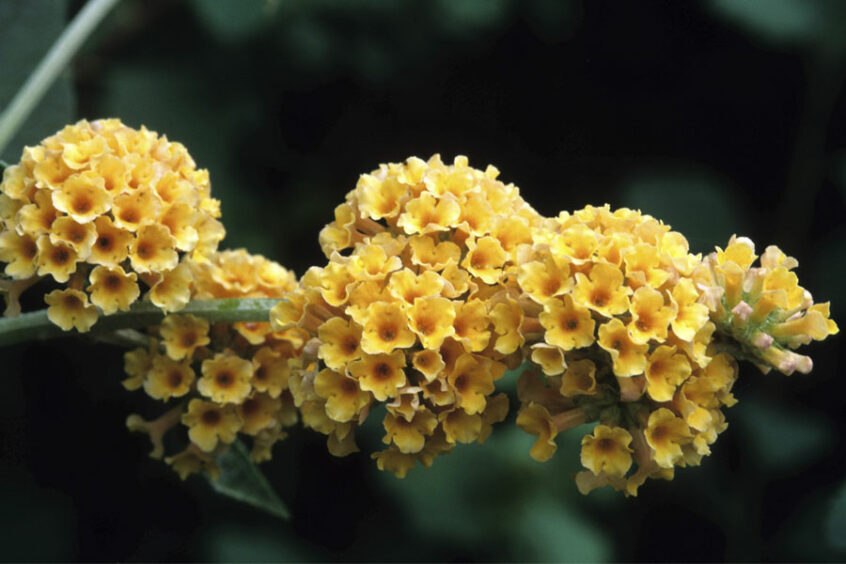 An intriguing variety, Buddleia weyeriana 'Sungold' is a yellow flowering Butterfly Bush.
Producing yellow flower clusters on arching stems, Sungold grows up to a height of 3 metres unless pruned to keep it to a more manageable size.
Flowering from June to October, this is an excellent addition to the summer garden.
Get ready for summer