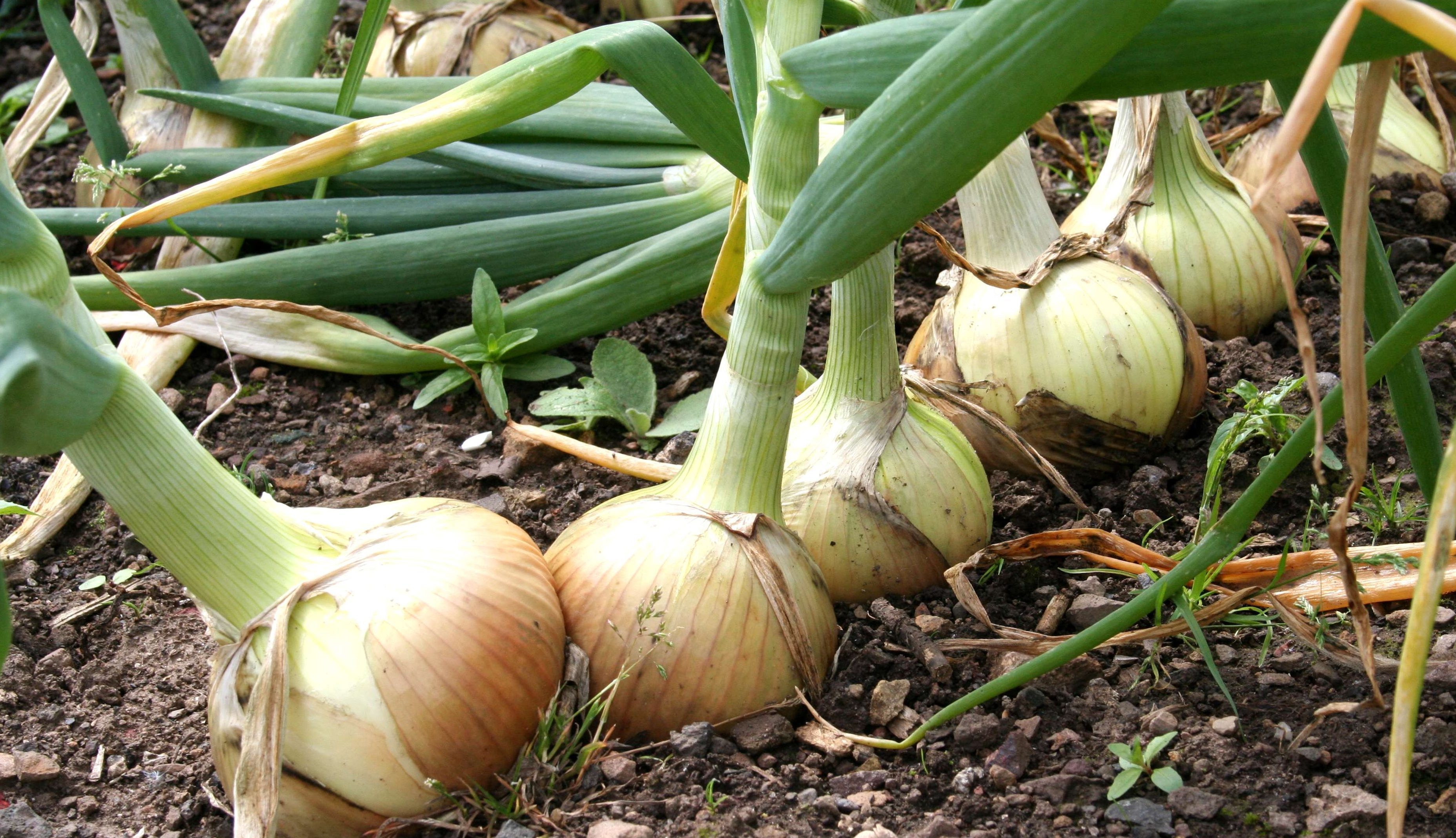 The summer harvest season is now in full swing with soft fruit and summer vegetables all ready to pick.
My row of early potatoes Casa Blanca have all been lifted and will keep us supplied well into August.
At first they were all salad sized potatoes but the last ones to be lifted were all baked potato size. Casa Blanca has thin smooth skin which only needs a wash and peeling is not needed.
Other potatoes are growing quite well and so far there is no sign of blight though the weather has been quite wet.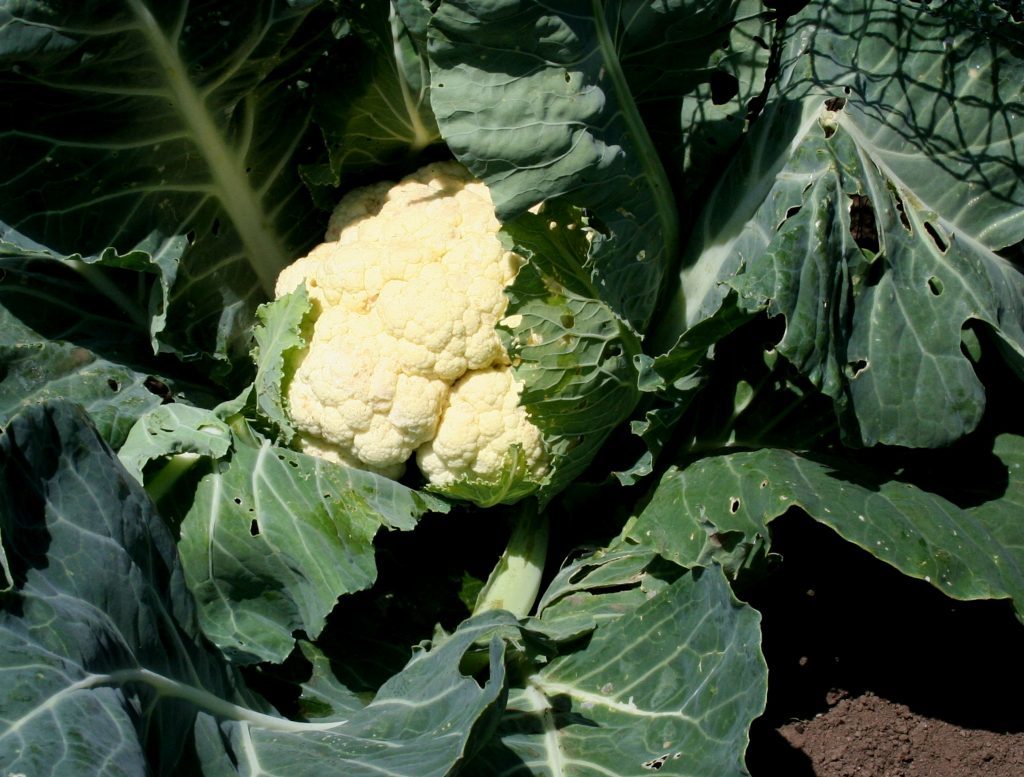 Cauliflower Aalsmeer was over wintered from last autumn and all matured at the same time so the whole crop was cut in the middle of July.
Two people can only eat one cauliflower a week, so the rest all ended up in the freezer. Summer cabbages are not yet ready, but kale has grown quickly and is now ready for picking.
Pea Kelvedon Wonder was picked over two weeks in early to mid July for using straight away and some for the freezer.
Another sowing of mid season pea Hurst Green Shaft will be ready in August and hopefully this will be followed by another sowing of fast growing Kelvedon Wonder now that spare land is available after lifting my Casa Blanca potatoes.
Lettuce, radish, spring onions and rocket has been available for many weeks as a fair bit got over wintered from an autumn sowing, then this year another early sowing was grown under low polythene tunnels.
More salads have been sown on spare land after clearing off my pea crop and broad beans which all ripened in early August. Broad bean harvesting is a fair task first picking the pods, then lifting the spent plants to be chopped up for the compost heap.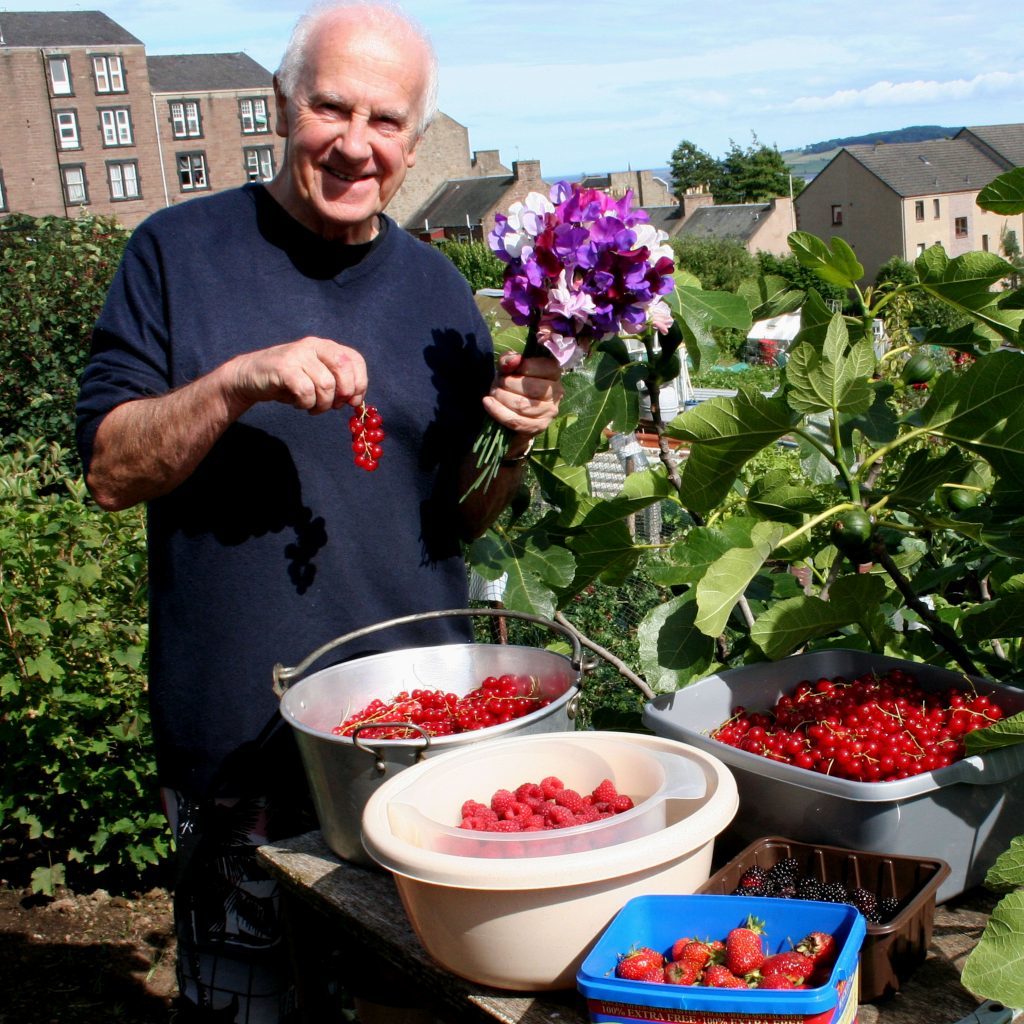 Then the beans have to be taken out of the pods. The task continues as the beans get the skins removed before bagging up for the freezer.
Turnip Golden Ball and Purple Top Milan have been ready since early July as I don't mind lifting a few small turnips then leaving others to grow bigger as this gives us a longer season.
Onions are still in full growth and looking great, though the mild wet spell has seen some white rot fungus appear on a few plants. These get removed immediately and destroyed.
This has been a great year for rhubarb which enjoys warm weather with plenty of moisture, i.e. your typical Scottish summer. There has been plenty of stewed rhubarb, crumble and loads available for the freezer to keep us supplied all winter.
Redcurrants, blackcurrants and gooseberries have all been very heavy croppers this year, and although I have just started to pick my saskatoons, the potential crop looks huge.
It has even been a great year for my outdoor cherries which I managed to harvest without netting and our local blackbirds only had a few.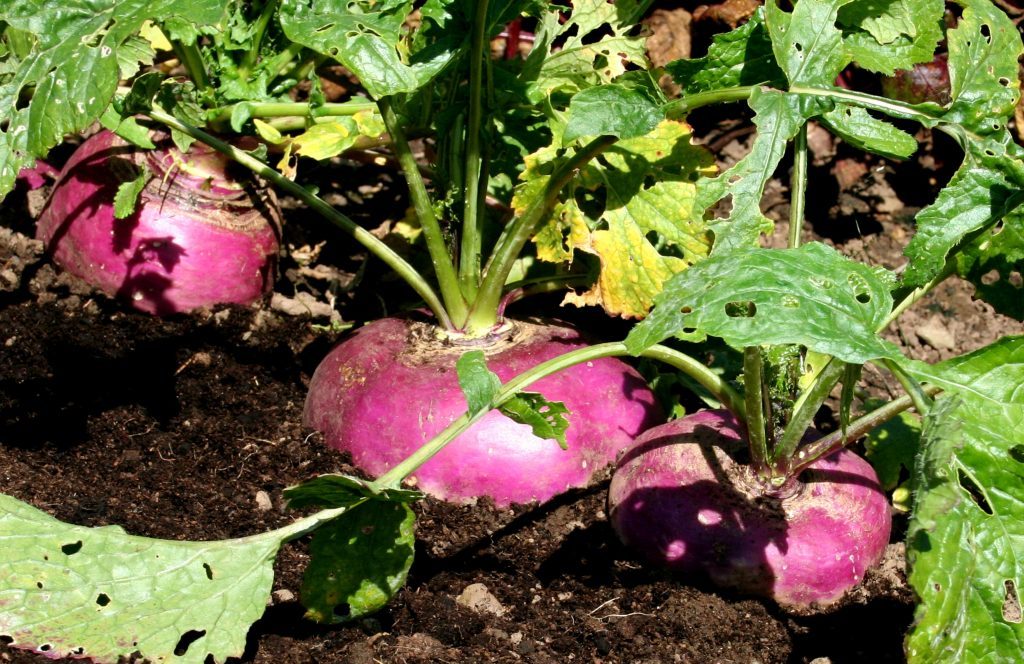 Bramble Helen ripened at the end of July this year, and looks like another bumper crop for picking.
City Road Allotment Gardens are open to the public for their Open Day on Sunday August 7 from 11am to 3pm.
Garden lovers are welcome to come along to our allotment site and see how we grow fruit, flowers and vegetables. Children welcome to see our plot holders kids perfecting their sunflowers and growing huge pumpkins.
Our Café is open with fresh home baking and there is ample garden plants and produce, including jams and tablet for sale. Bring along your garden problems as there is sure to be someone with help or an answer.
 Wee jobs to do this week
 Moss has been a big problem on lawns this year due to the wet but mild summer. It can be killed by applying lawn sand or use sulphate of iron at a rate of one large spoonful in a watering can and water the lawn on a dry day. This kills the moss and turns it black so it then has to be removed by raking off with a springbok rake. The same chemical can be used to kill moss on paths.