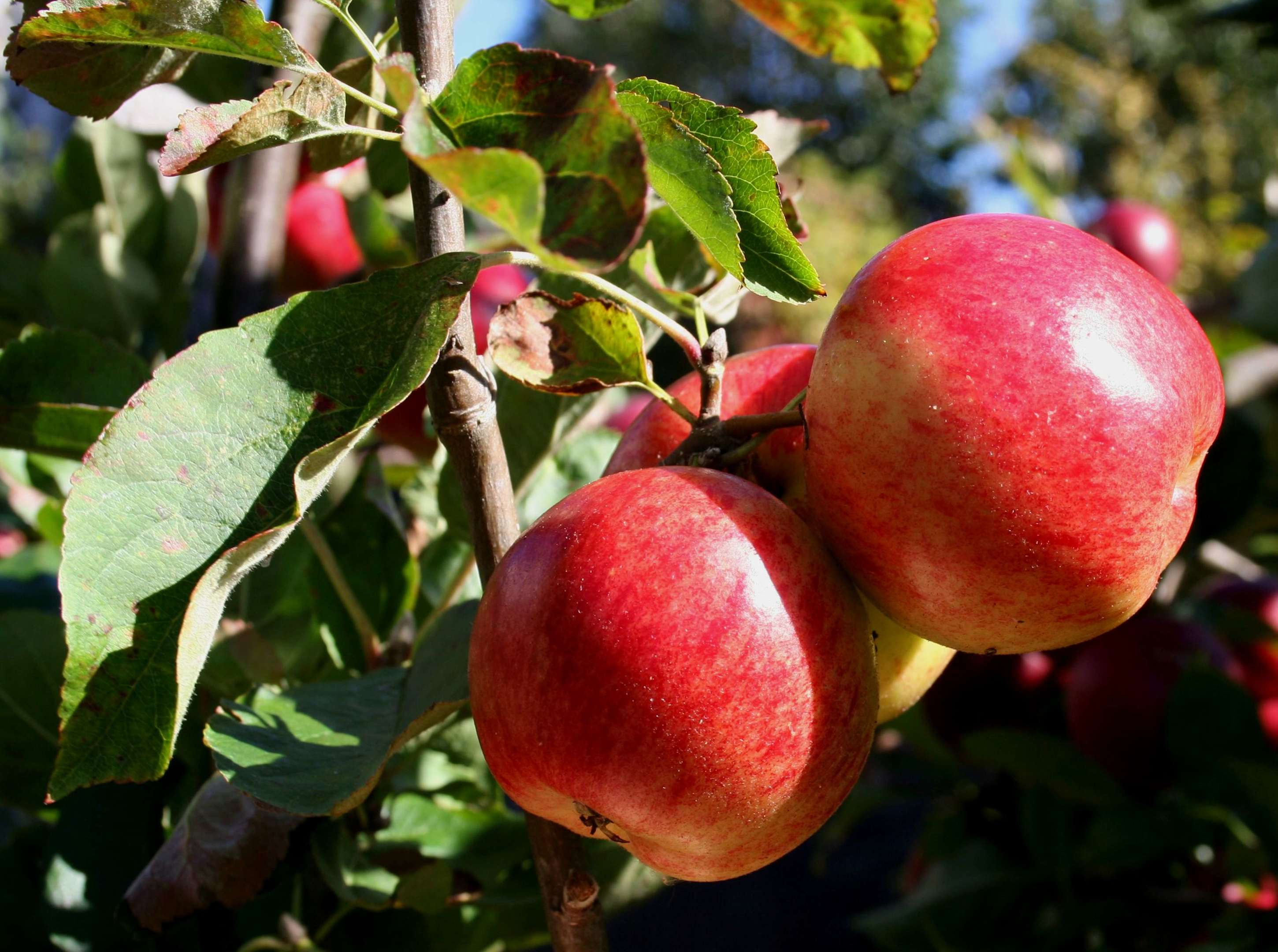 The last of the apples have now been picked as we approach the end of October, so while crops are fresh in our minds it is good to review the past year to see if we need to make any changes for 2017.
On the east side of central Scotland our climate is usually drier than the west and warmer than the north, so varieties grown should reflect this. By and large it has been a brilliant year for fruit, with good pollination in spring, followed by strong healthy growth. This gave a great fruit set that needed a lot of thinning to leave us with a heavy crop of large fruits.
Summer was warm and dry but Scotland never seemed to catch those heatwaves that troubled the south of the country. Then in autumn we got a few gales that brought down a lot of early apples.
The Oslin, also known as the Arbroath Pippin, is my first apple to crop, ripening in August, but it flowers very early so fruit set was not good, and then a damp spell in mid-summer caused a fair bit of brown rot.
My second early apple Discovery made up for the poor crop of Oslins. Size was brilliant and they kept us in apples throughout September and October. Red Devil follows on in mid-October with Fiesta getting picked at the end of October. This year Fiesta apples are huge and ripened up just perfectly, but Red Falstaff looks like it will hang on the tree till early November.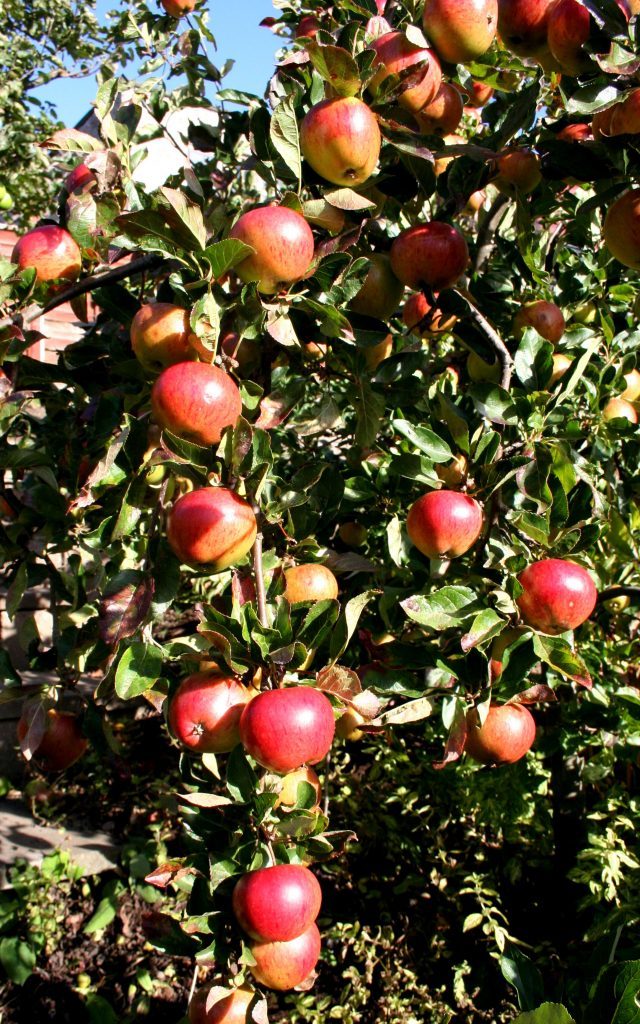 My James Grieve apple tree had been grafted with several other Scottish Heritage varieties a few years back and these have now come into cropping, so this year I will be sampling some Lord Rosebery, Park Farm Pippin and Pearl. They were picked in mid-October and are now in store to ripen up for a couple of weeks before tasting.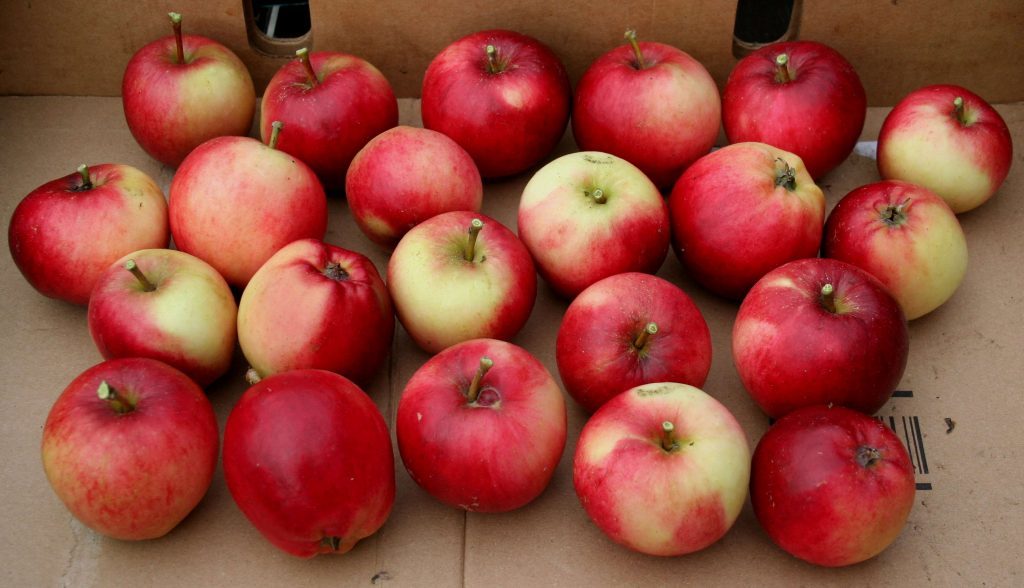 My cooking apple Bramley surpassed itself with the heaviest crop ever.
It was the pear tree that was this year's disappointment. I have a large tree grafted with Conference, Comice, Beurre Hardy and the Christie, but although it was covered in blossom in spring I only got four pears. Harvesting was not a huge operation. I am planning to reduce some growth in winter and graft another couple of pears such as Beth and Concorde on to them next April.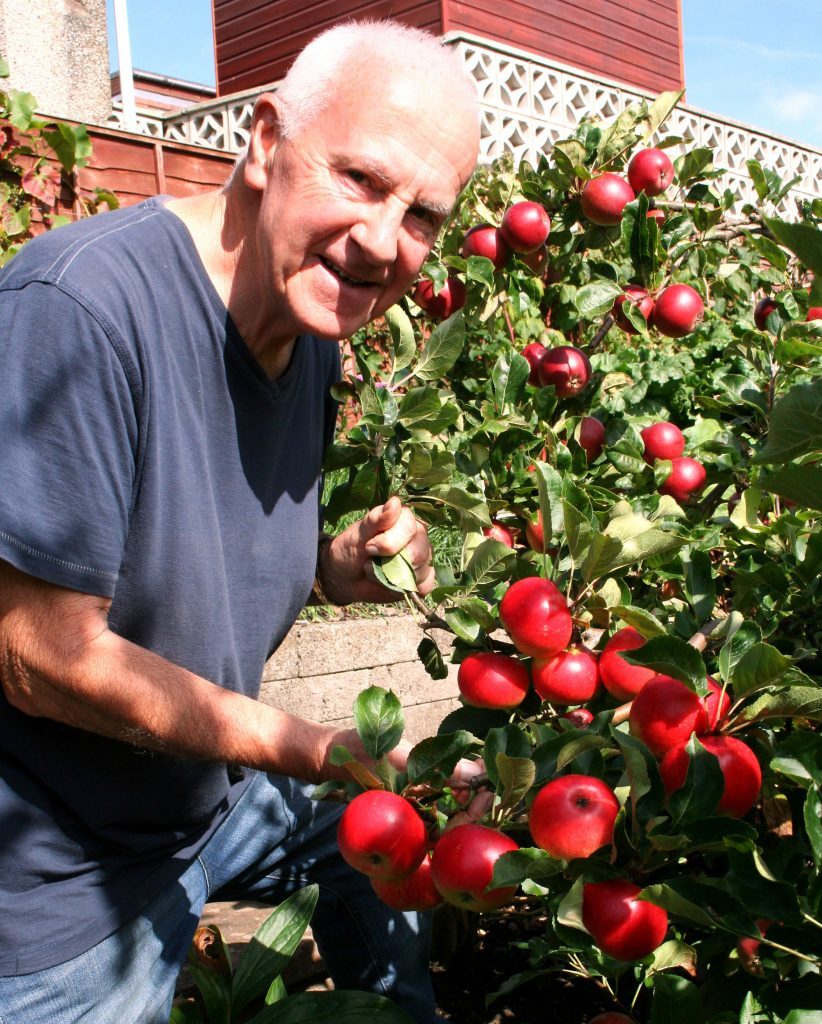 Other pear trees at City Road allotments have fared a lot better with good crops of large pears.
Plums were in short supply as this is my first year after planting a young Victoria plum tree to replace my mature plum infected by silver leaf disease. It flowered in spring so I allowed one plum to mature just so I could still get a wee taste of plums, but hope to get more in 2017.
Peach Avalon Pride planted last winter has put on good growth. This variety is said to be resistant to peach leaf curl which kept devastating my other peach Peregrine and had to be removed. Peregrine in a good year would give me impressive crops, but climate change was just not in its favour.
Avalon Pride did get some peach leaf curl disease but not enough to affect growth, so I look forward to seeing some Scottish outdoor grown peaches next year.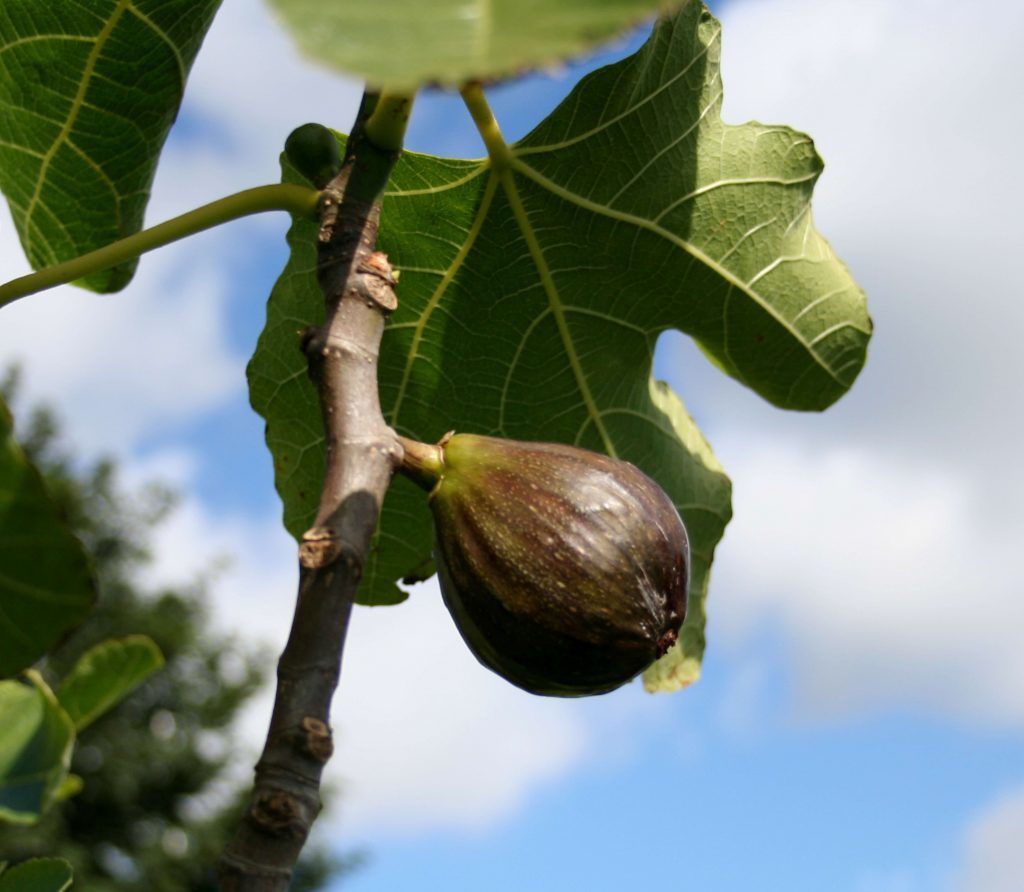 Cherry Cherokee was another winner as it just loved our spring and summer. The tree is grown on the dwarfing rootstock Gisela 5 so it is easy to keep height down to a manageable size for picking.
This was a very busy year so I never got round to netting my tree, but still I lost very few cherries to the blackbirds. Blackfly infestations on the young shoots was a problem, but some summer pruning of young shoots reduces the problem and helps keep the tree small.
Figs also had another great year, with cropping from mid-August to mid-October giving me more than 140 ripe figs.
Wee jobs to do this week
The tomato crops are now finished, so after the last ripe ones have been harvested and the green ones also picked to be left somewhere to ripen up, the old plants can be removed. However, as we are in a cold greenhouse, there is still enough warmth to grow a crop of winter lettuce, some rocket leaves and some winter hardy spring onions.
Once all the old plants have been cleared up fork over the soil lightly, firm it and rake it level. Add some fertiliser and plant young salads sown in trays a few weeks ago. These should keep us supplied with salads for the next few months.