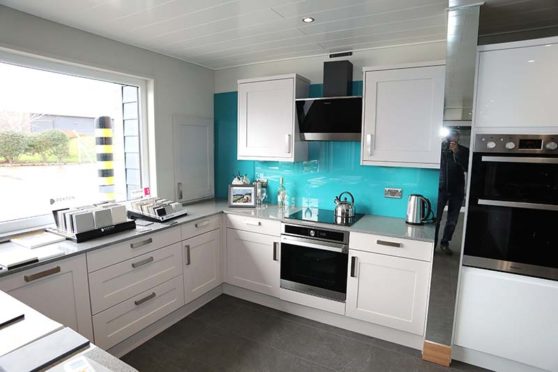 Angus business Esk Glazing has celebrated one year at their new Arbroath HQ with a complete revamp of their showroom.
The company, which began life (and retains a presence) in Montrose, has made the changes to create a much lighter, brighter space for customers to view their products – and make room for their kitchen range.
"From where we started in Castle Street, Montrose, with an office and a bit for cutting, to where we are now, it's amazing how far we've come," explained Craig Irons, managing director. "We thought that our premises in Montrose would be big enough, but even here in Arbroath we need to work hard to fit everything in!"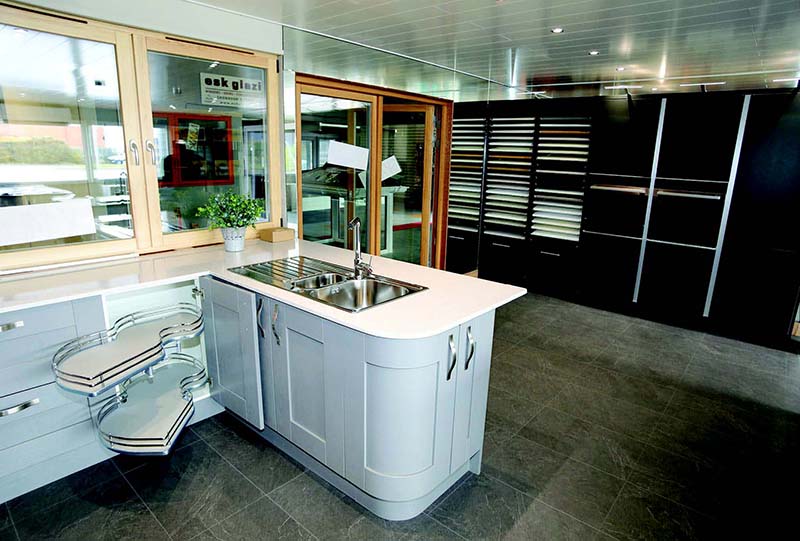 The decision to add kitchens to the glazing, doors and blinds provision originally offered by Esk Glazing came partly because of customer convenience.
"It's far easier for our customers – whether personal or trade – to just have to deal with one company. Now they can get their entire kitchen, including doors, windows and fittings, from one visit to us.
"But it's also about quality assurance. Our reputation for quality products and services
means that customers know that windows, doors or kitchens from us are great value for
money and quality."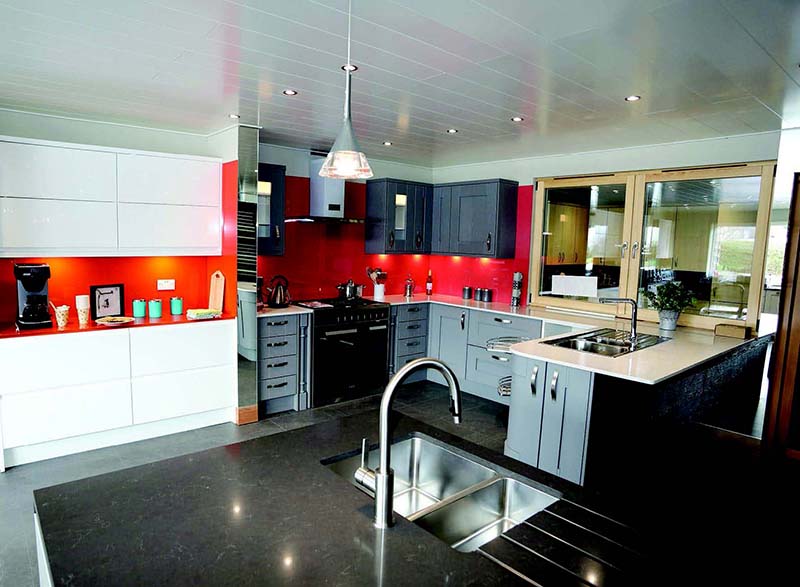 The revamped showroom highlights a range of kitchens to suit all budgets and include a full range of fitted appliances.
Esk Glazing does more than just kitchens and windows. They supply doors (including bifolding and composite doors), glass cut to size, sliding wardrobe doors in mirror veneers and coloured glass, balustrades, frameless glass doors, bespoke shower screens, glazing tools, cleaners and solvents, repair kits and parts and much more.
Over the years, Esk Glazing has won a number of awards for their service, as well as
gaining its Investors in People accreditation. They are also part of Angus Reputable Traders and Dundee Trusted Traders.
To find out more, visit Esk Glazing at their HQ in Kirkton Industrial Estate, Arbroath; or on their website.