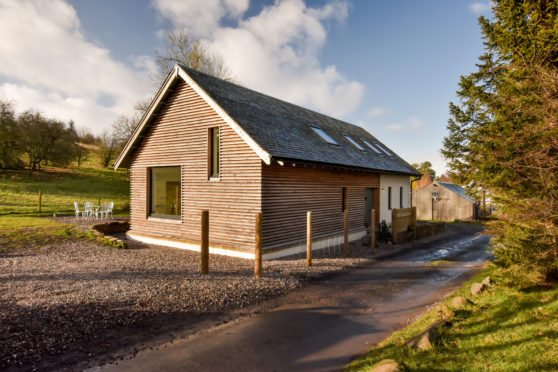 There are worse places to ride out the coronavirus lockdown than Builsberry Cottage.
"The house is really well insulated so it's warm all day long," says owner Lorraine Mansfield. "We've got a nice garden and loads of great walks straight from the house. Our kids are loving it."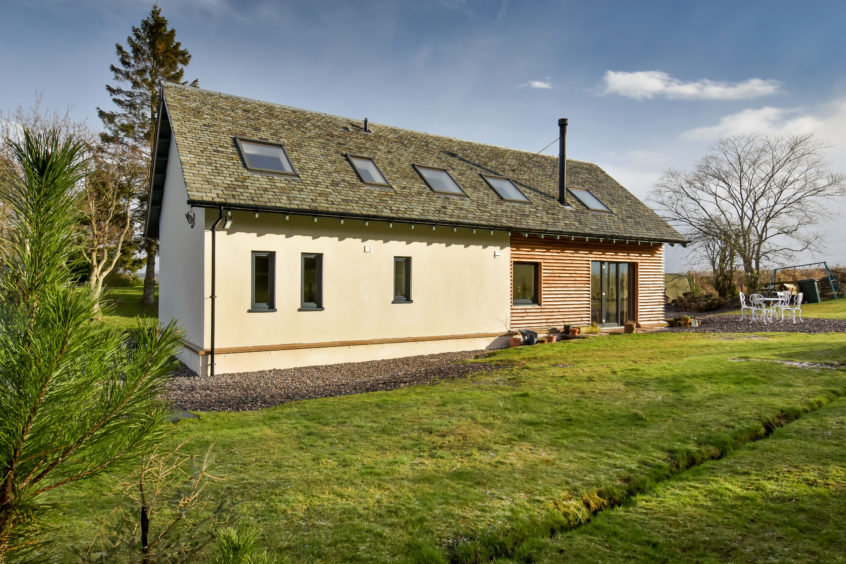 Lorraine and her husband David bought the land Builsberry Cotage sits on in 2013 and moved into a caravan on site in 2015 when the build began. "All together we were in the caravan for three years and five months," Lorraine says.
David is a self employed joiner and did much of the design and building work himself, bringing in an electrician and other trades only for the parts he couldn't tackle on his own.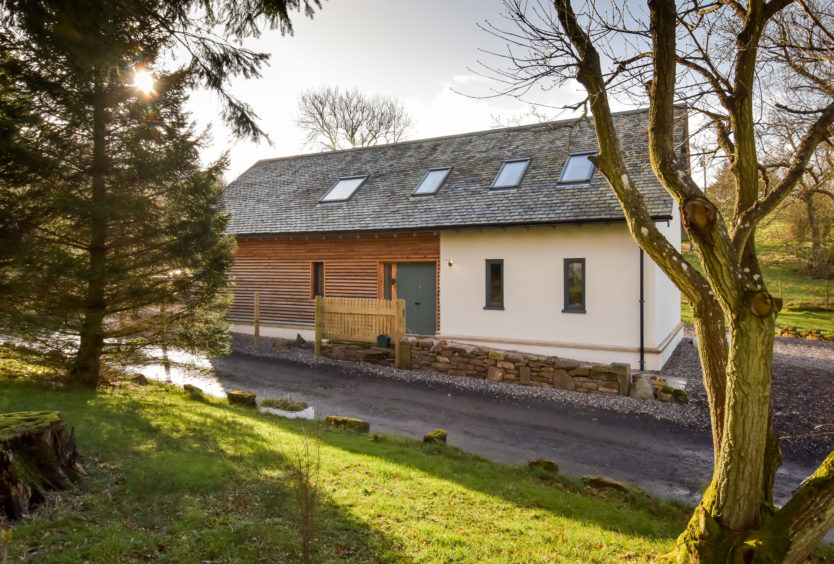 "His cousin is an architect and he and David came up with the design together," Lorraine continues. "From the design to the build, he deserves all the credit for this."
The house sits on a quiet country lane on the edge of the Perthshire village of Forgandenny. The exterior is a mixture of cream render and larch cladding, with large windows letting in plenty of light and making the most of the countryside views.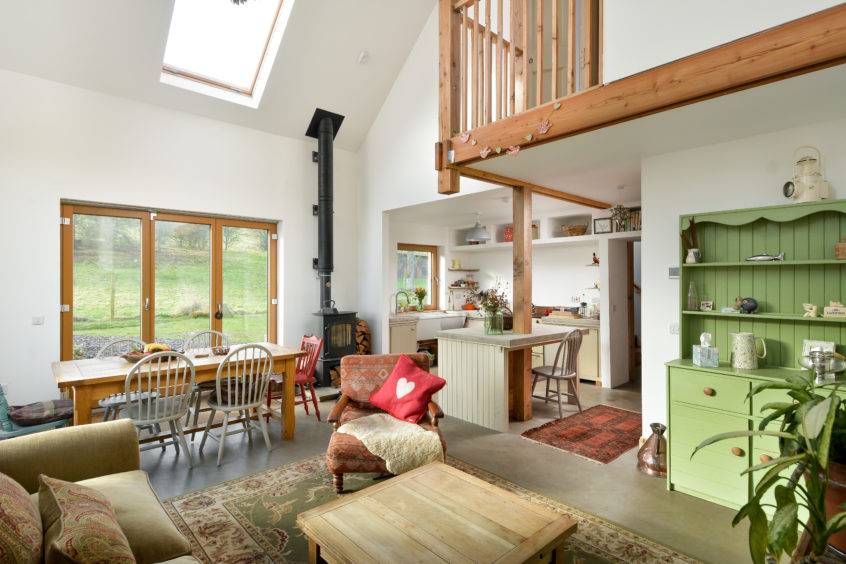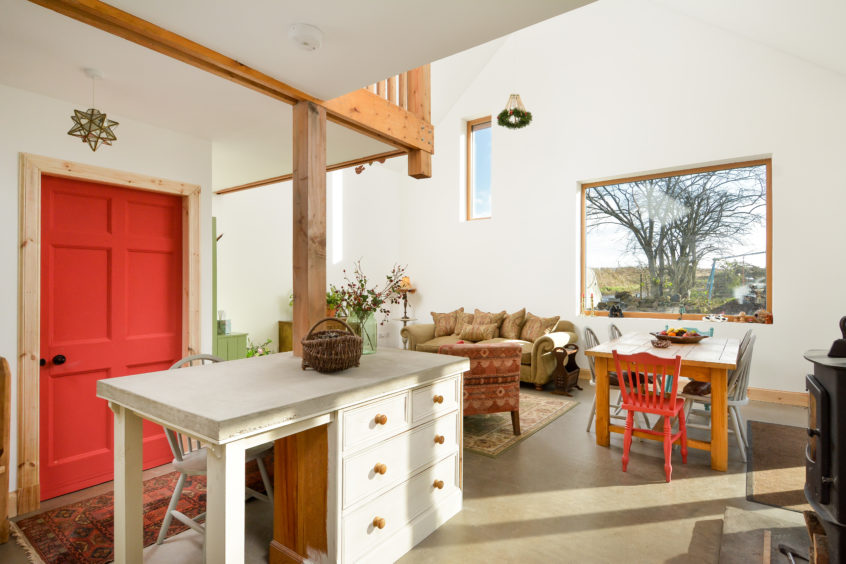 The double-height living room is open plan to the kitchen and dining area, and is warmed by a wood burning stove. Above the living room is a galleried balcony which belongs to one of the upstairs bedroom – clever folding screens partition it off for quietness and privacy.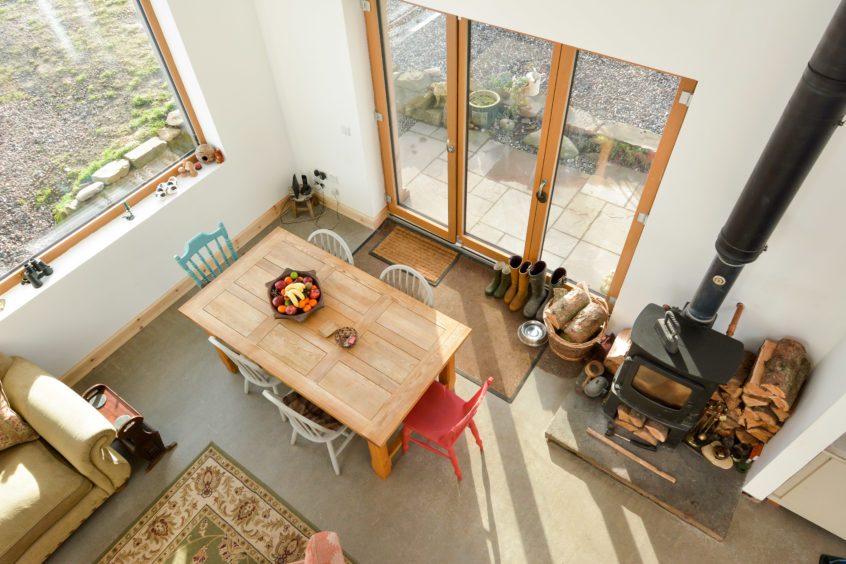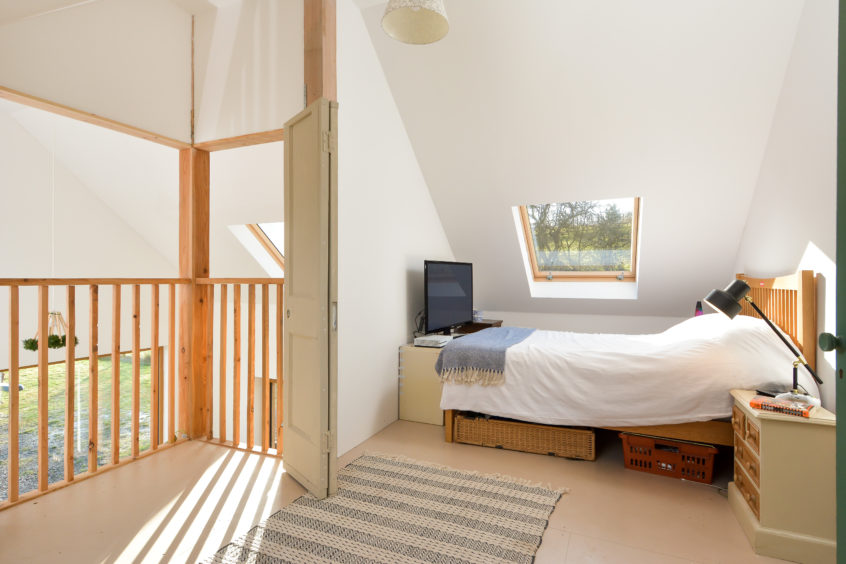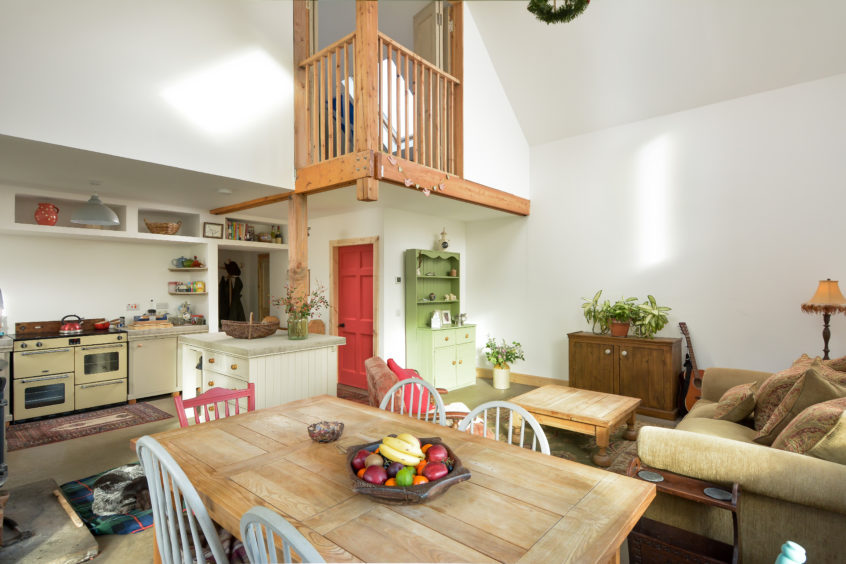 There's a third bedroom, bathroom and study on the ground floor and an en suite master bedroom and second bedroom on the upper floor.
David, 40, and Lorraine, 41,  paid attention to keeping bills low when they were designing the house. "We wanted the things we like about traditional homes, such as exposed timber, and the best things about new builds," Lorraine continues. "So the walls, roof and floor are all super insulated. The wood burning stove keeps us super warm and also heats the hot water, which means our energy bills are very low."
The couple are now planning to go through the process all over again. "We weren't planning to move but a fantastic plot of land came up nearby. It has four acres and we wanted a bit more land. So it'll be back into a caravan and a temporary home once we sell this place.
"Our goal is to become mortgage free as soon as we can."
Builsberry Cottage, Forgandenny, Perthshire is on sale with Savills for o/o £325,000. 
When considering buying a property please adhere to Government advice on essential journeys.