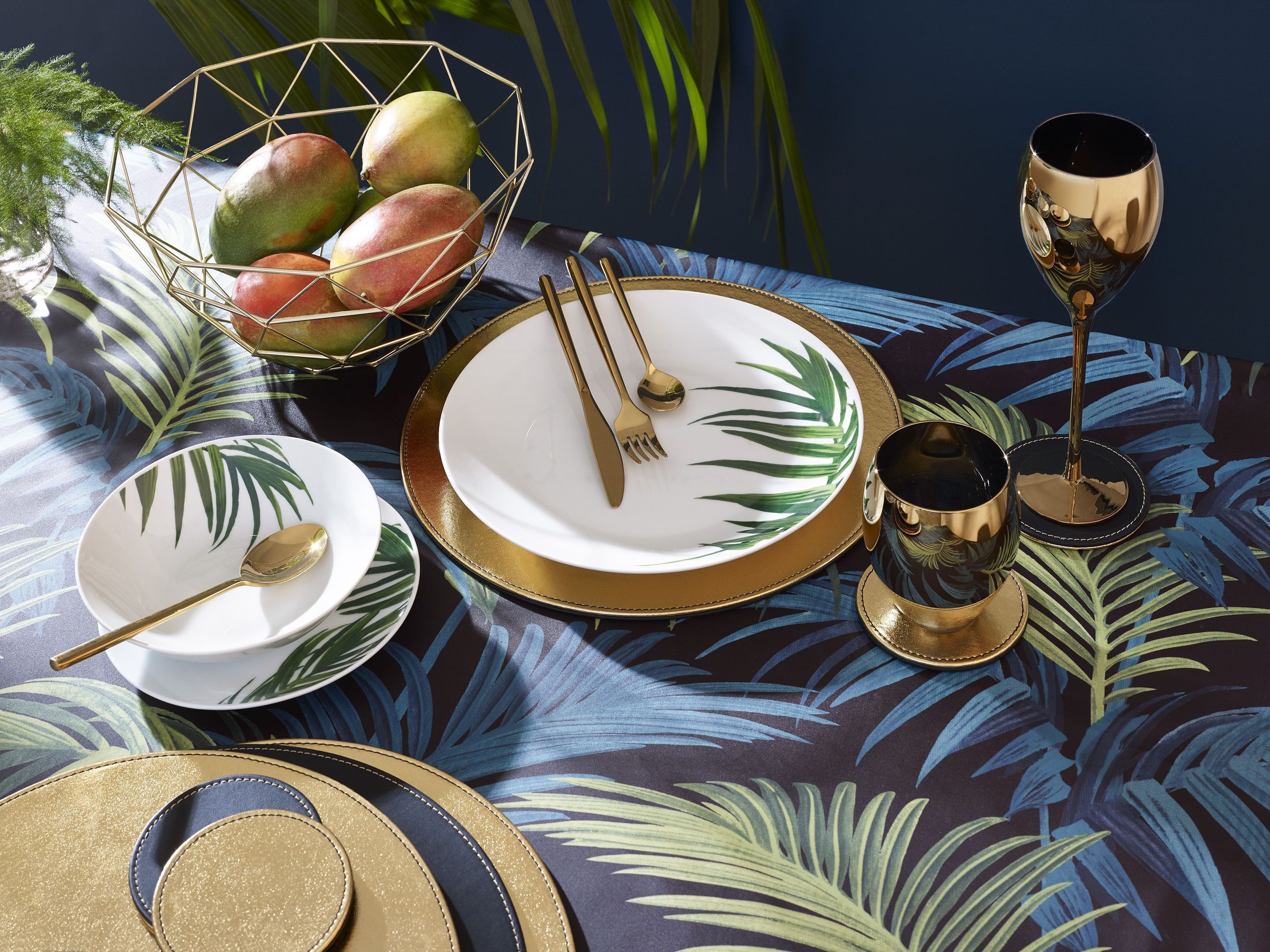 From sporting events to festivals and fetes – along with those alfresco lunches and dinners you can finally enjoy now the sun's out – June is THE month for venturing outdoors to eat, drink and be (warmly) merry.
But before you start pondering the rubs and marinades, musing over the flavour profiles of hickory vs mesquite, or which are the best accompaniments with egg 'n' cress or coronation chicken, you'll need to think about the best way to style up this tempting spread.
The easy answer? Have some fun with bright accessories that'll add to the sense of occasion. From high end to high street, here's how to polish up your picnic and make sure your BBQ is a sizzling success…
BUCKETS OF STYLE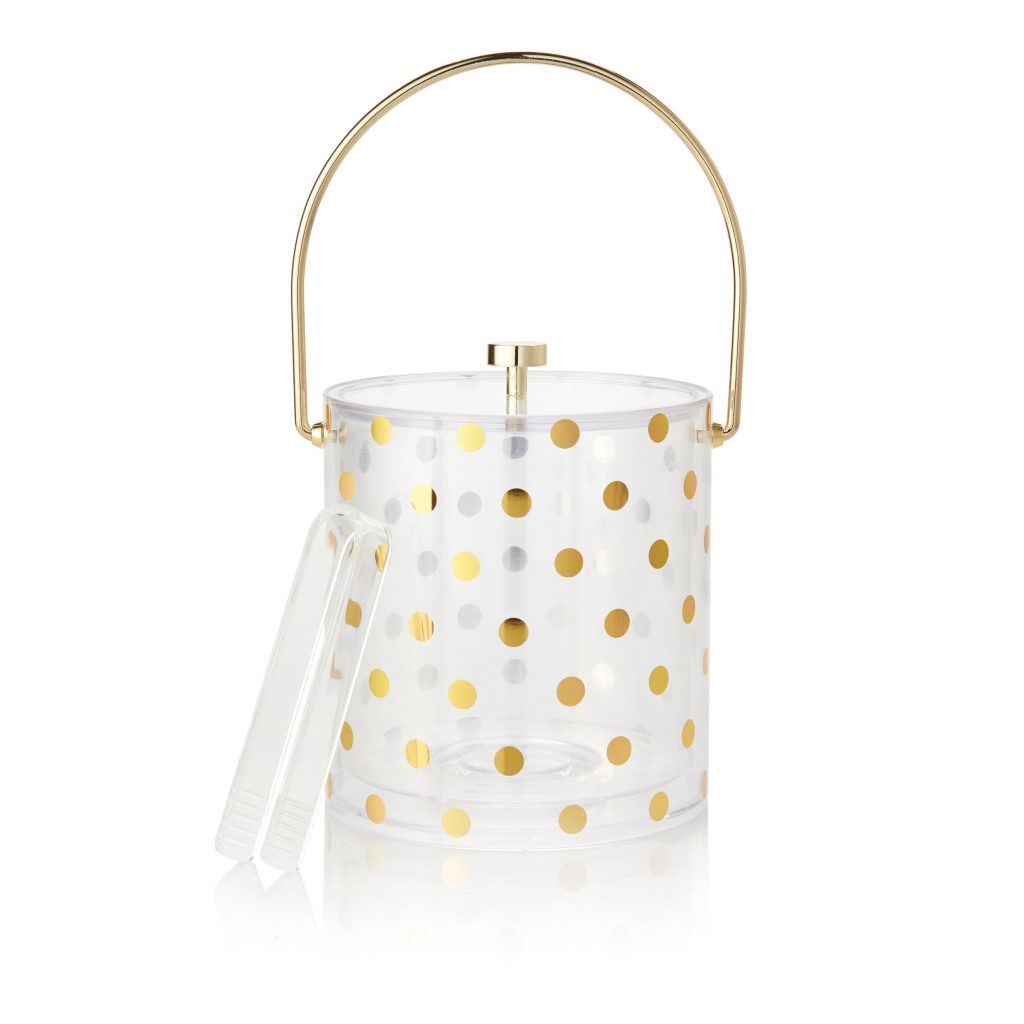 Chilling drinks for alfresco dining on warm, sunny days is quite task. Along with keeping your Pimm's topped up with plenty of ice, this stylish ice bucket is spot on with its gold trim. Kate Spade New York 'Raise A Glass' Ice Bucket – Gold, £48, Amara (www.amara.com)
SNAP IT UP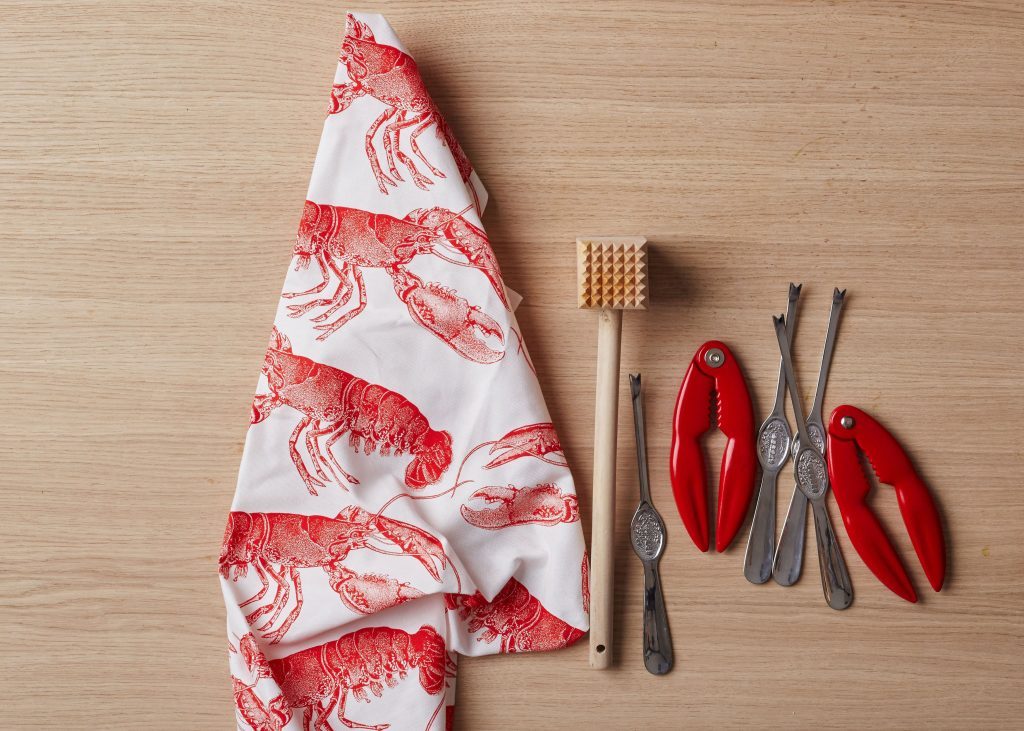 You don't need a menu of surf 'n' turf (although it would be a delicious choice) to flaunt this fun tea towel. It'll come in handy for passing plates, wiping cups or simply catching condensation and drops from that well-chilled bottle of wine. Lobster Tea Towel, £12, Thornback & Peel (www.thornbackandpeel.co.uk)
PALM FRINGED
If dining under the shade of a real leafy palm tree isn't happening, you can still use a palm tree print to landscape your outdoor table, and greenery blended with a glimmer of gold always looks great. 12 Piece Palm Leaf Dinner Set, £28; 16 Piece Brass Effect Cutlery Set, £38; Set of 4 Metallic Wine Glasses, £24; Set of 4 Metallic Tumblers, £18, Next (www.next.co.uk)
COAST TO COAST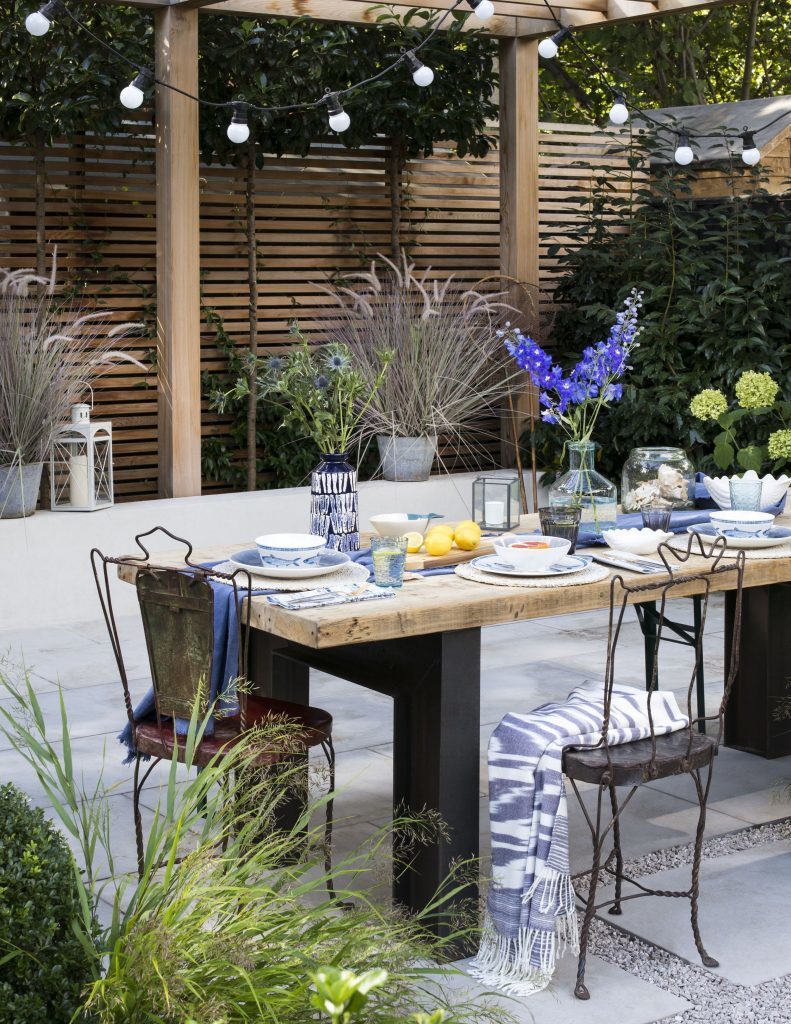 The coastal trend is still strong this summer, and this pretty blue tableware with a fun fishy theme is an affordable investment. Style with seasonal blue flowers and a casual throw draped over a wrought iron chair for the finishing touch. A nautical driftwood hurricane lamp will bring you a step closer to the seaside. Linea Sardine Melamine Dinnerware Range and Acrylic Glassware Range, from £2.40 per item; Linea Newquay Blue Marking Bottle Vase, currently reduced to £16 from £20; Linea Malo Stripe Throw – Blue, £40, House of Fraser (www.houseoffraser.co.uk)
POWER OF PLANTS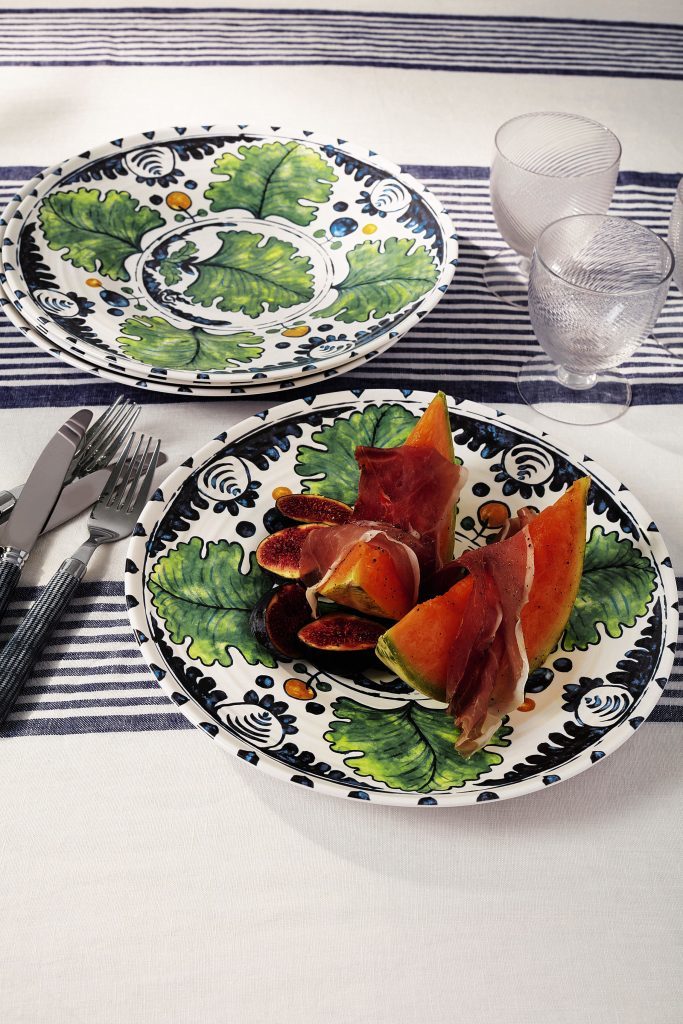 Greenery is Pantone's Colour of the Year and you don't need to be a wine lover to appreciate the grape leaf print on these melamine side plates. Best of all, they'll make anything you serve up look worthy of an Instagram post. Aragonez Side Plate, £69 for set of four, Oka (www.oka.com)
CACHE AND CARRY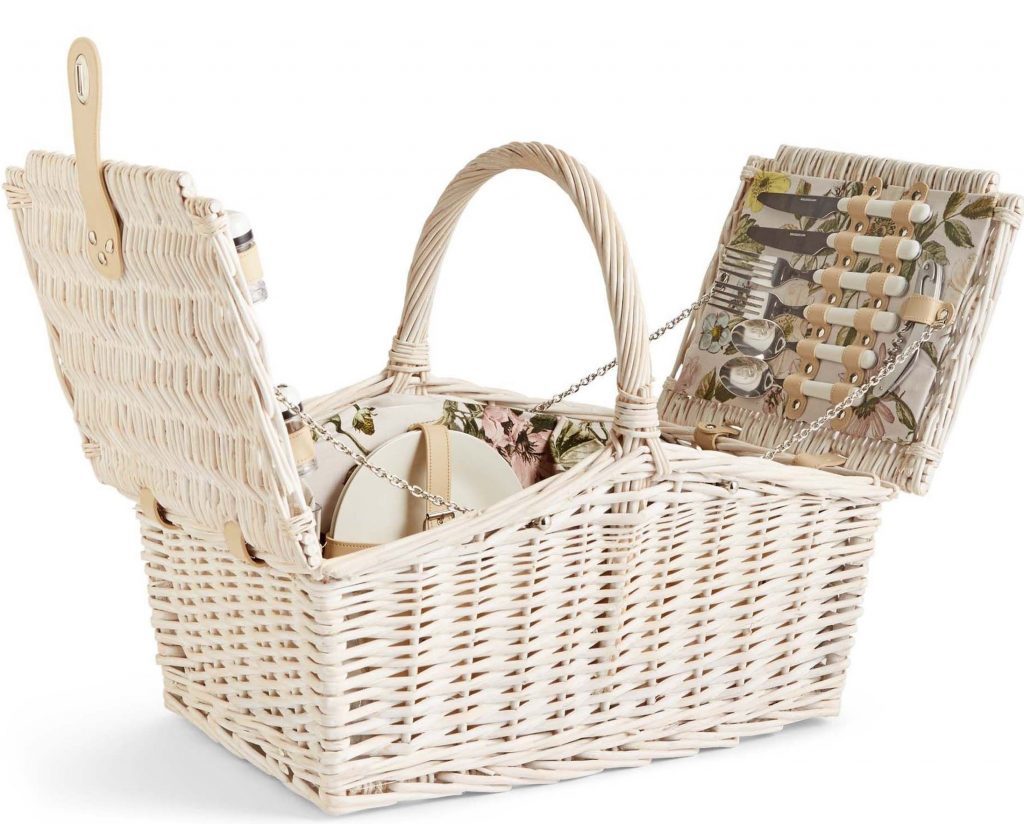 Stuffed with all our favourite things, hampers certainly look the part (and make perfect gifts). And what could be lovelier than packing a wicker basket for a jaunt to the countryside? With ceramic plates, plastic wine glasses, cutlery, napkins, salt and pepper shakers and a bottle opener, M&S have done all the hard work for you with this one – all that's left is to pack your favourite sarnies and fresh produce. Dovecote Floral 4 Person Flap Top Hamper, £59, Marks & Spencer (www.marksandspencer.com)
ACE SERVE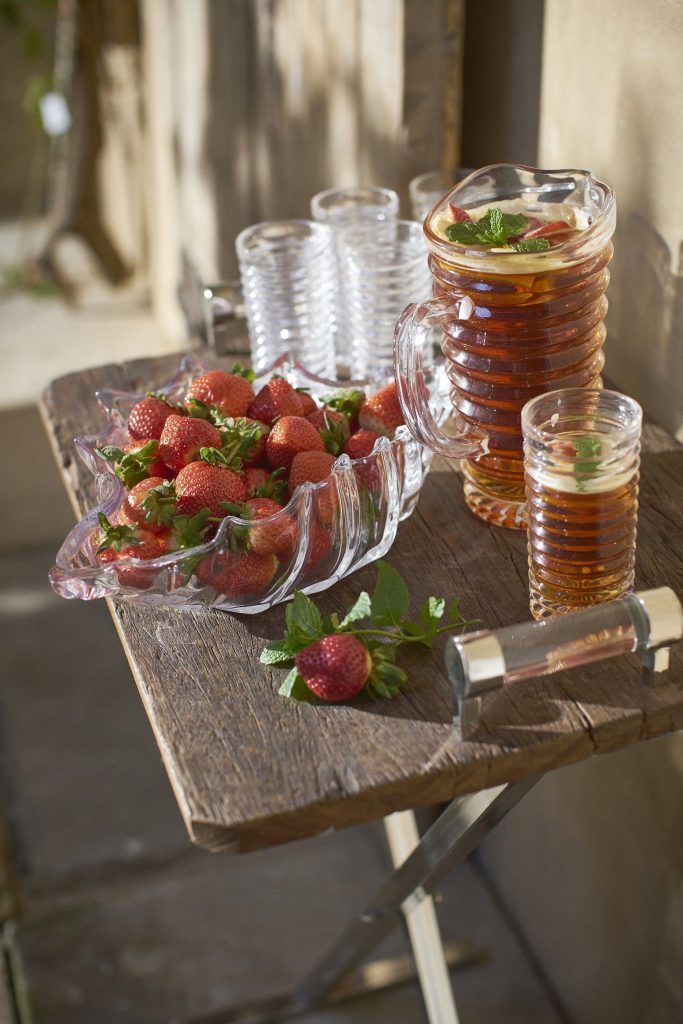 A portable tray table can double up as a home bar, a display stand for a designer deco or a serving table for outdoor entertaining. An indispensable investment, Oka's has a removable tray top, strong leather handles and sturdy metal legs. Ardles Tray Table, £420; Keramas Jug with Six Tumblers, £48, Glass Kaanch Shell Bowl, £48, Oka (www.oka.com)
DRAW THE LINE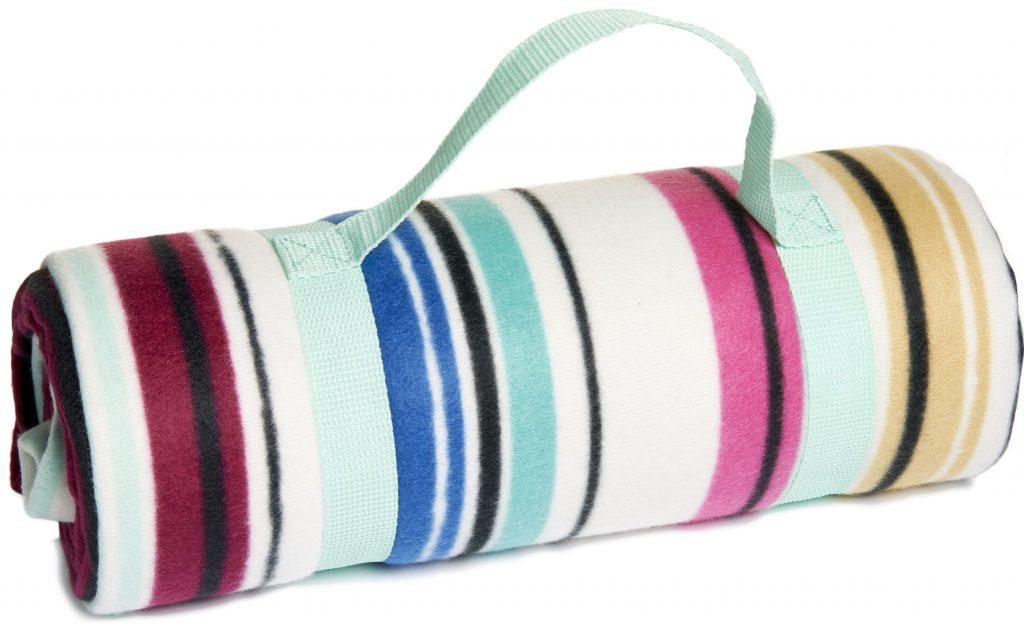 Whether you're heading to a busy beauty spot or a concert in the park, a picnic rug will mark your territory and save you from wet grass stains. Light, washable and easy to carry, you can't go wrong with soft fleece and a waterproof backing. Wilko Stripe Picnic Rug, £12, Wilko (www.wilko.com)
COMPACT AND CLEAN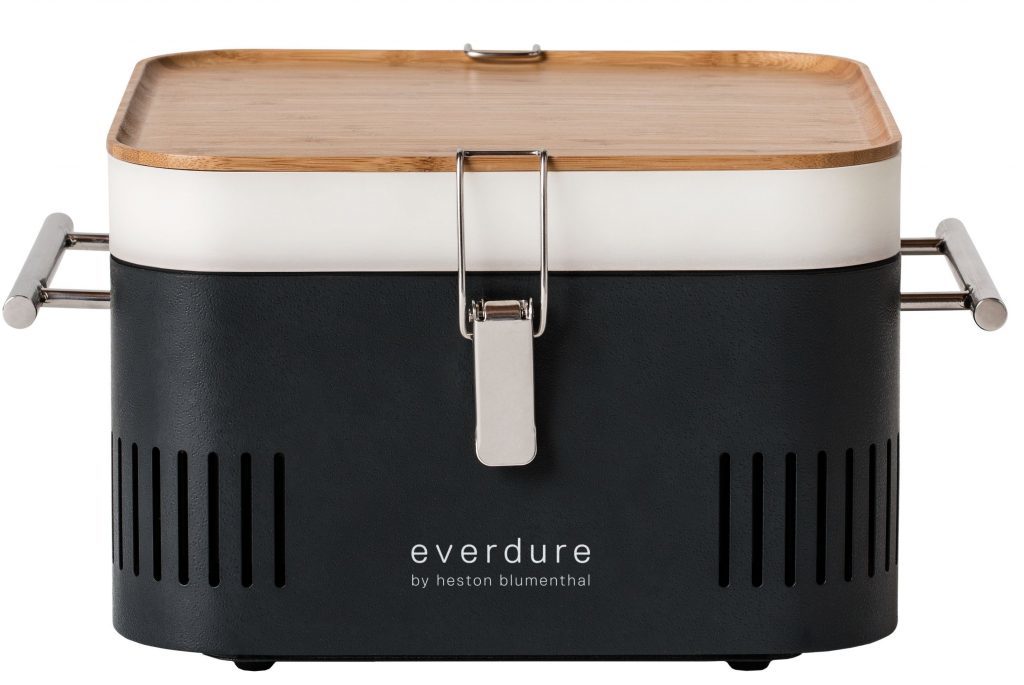 What's not to love about a portable BBQ that's simple to use and easy to clean? With a storage tray for food, preparation board and heat protection shield, it's a no-brainer. Everdure by Heston Blumenthal CUBE Portable Charcoal BBQ in Graphite, £149, John Lewis (www.johnlewis.com)
SMOKING GUN
If you're planning to go overboard with food, the Landmann Tennessee has a side box smoker with cooking grills, a linked cooking chamber with thermometer, large warming rack and can be fired up with charcoal briquettes or lump wood charcoal. Landmann Tennessee Charcoal 200 Smoker – Black, £229, and House by John Lewis 50cm Salsa Table – Saffron, £99, both John Lewis (www.johnlewis.com)
GET YOUR GRILL ON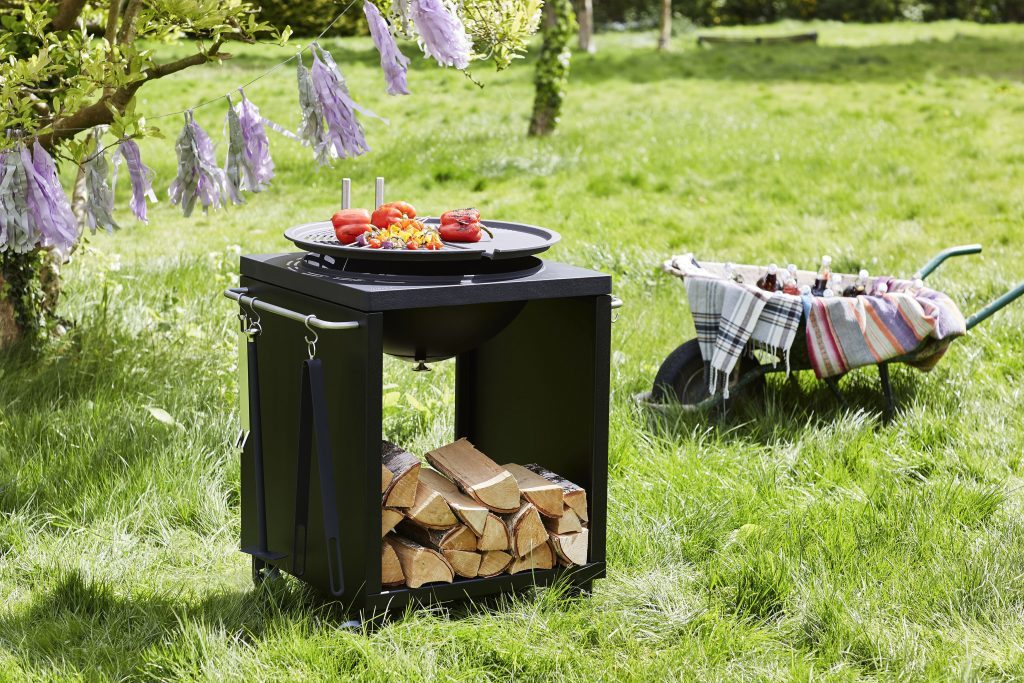 A good looking grill that can double up as a piece of terrace furniture, this cast iron model has a 'bowl' grilling grid and frying plate capable of catering to different types of barbecuing at various levels. Charcoal, briquettes or ordinary wood will get the fires burning. Morso Grill 17, £999 (www.morsoe.com)
CHEF'S TABLE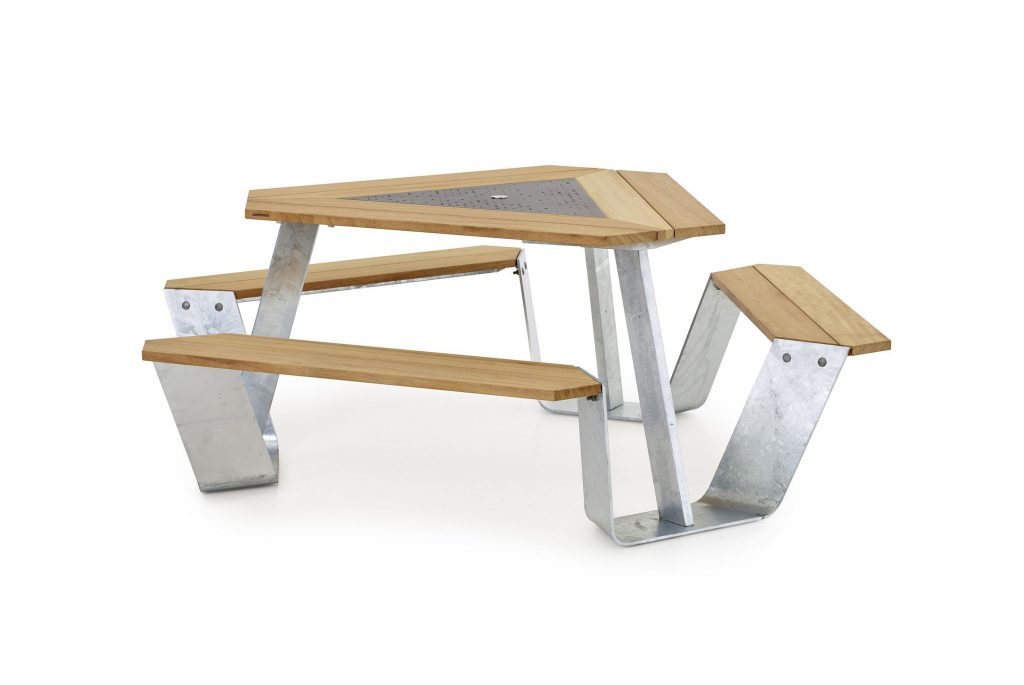 Secure a front row seat with this striking triangular picnic bench that can seat up to six guests comfortably. A key feature is the perforated stainless steel insert that provides an attractive table surface, along with an efficient water drainage system for when it rains. Surely not! Extremis Anker Triangular Picnic Bench, £3,235, Houseology (www.houseology.com)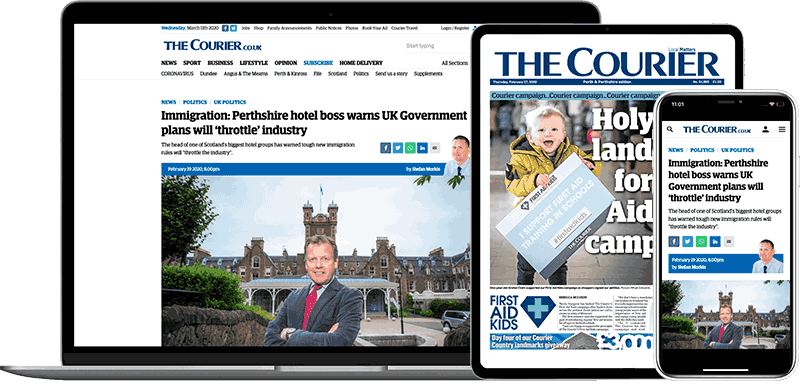 Help support quality local journalism … become a digital subscriber to The Courier
For as little as £5.99 a month you can access all of our content, including Premium articles.
Subscribe