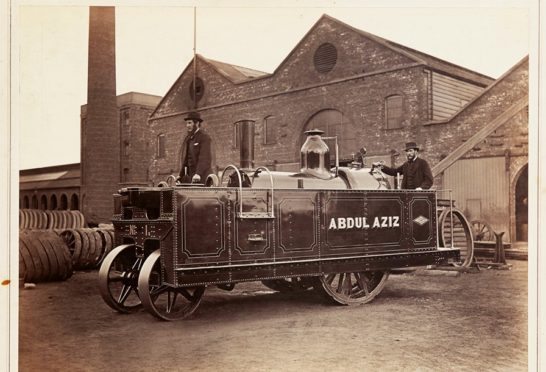 Something different for you this week, plucked from Lyon & Turnbull's sale of rare books, manuscripts, maps and photographs in Edinburgh on October 9.
It is to the photograph section I was drawn and a monster of a traction engine dating from 1866 – the dawn of outdoor photography – and which, I suppose, symbolises the engineering strengths of Victorian Glasgow.
While Aberdeen had fish, Dundee jute and Edinburgh a huge female service industry, Glasgow was the Empire's engine room – in a literal sense.
When railway fever took off, the city's engineering expertise allowed its firms to tap into the new markets for locomotives. Soon the city was supplying locomotives to all corners of the world.
When Glasgow's three main locomotive-building companies merged in 1903 to form the North British Locomotive Company, the city's pre-eminence was secured. The new company employed 8000 workers and something of a Glasgow visitor attraction was a locomotive being hauled from Springburn to Finnieston Quay for export.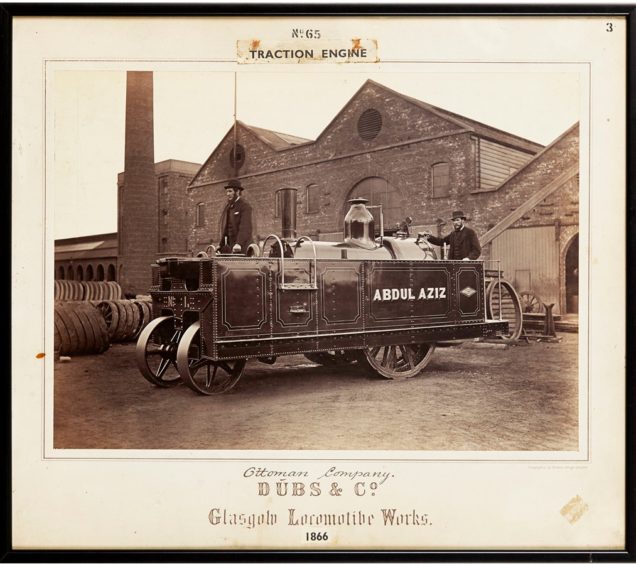 I wonder if that is what is happening in this photograph, taken by Thomas Annan of a Glasgow Locomotive Works' traction engine, built by Dubs & Co of Glasgow for the Ottoman Railway Company of present-day Turkey.
Dubs & Co also made history the year this photograph was taken. In 1866, it became the first company to employ women in its drawing office.
The 28cm x 38cm image, laid on to its original mount, formed part of an auction lot of albumen and silver gelatin prints of various railway engines in Glasgow. It sold for £2,125, nearly quadrupling the higher end of its pre-sale estimate of £400-£600.
Picture: Glasgow traction engine image, £2,125 (Lyon & Turnbull).