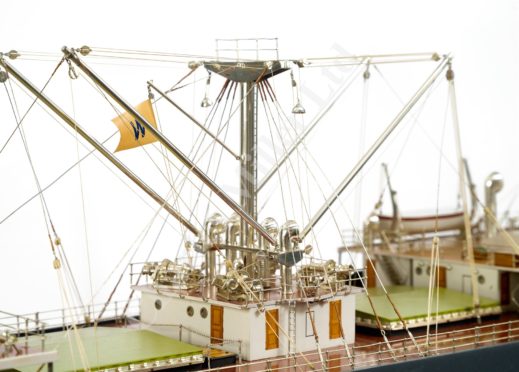 Charles Miller of London is probably the best-known maritime saleroom in the country. Among several auction records it holds is for a shipbuilder's model – the £162,000 taken for a model of the Mauritania.
Miller's Bonfire Night sale included something that started life nearer the Tay than Thames.
This was a fine builder's model for three Dundee-built cargo ships, the SS Tottenham, Twickenham and Teddington, constructed by the Caledon Yard for the British Steamship Company in 1940-41.
The model's laminated and carved hull was painted in red below the waterline and lavender grey above. Her decks were in red with silvered fittings throughout, including anchors, masts and winches.
The superstructure was beautifully finished with lined boxwood decks, covered holds, four covered boats in davits and other fine detailing. Today's illustration shows that quality.
The model was contained within an original glazed case with an engraved builder's plate detailing its Dundee heritage. It measured 20 x 64½ x 17½in overall.
Completed between March 1940 and June 1941, the trio of ships were registered at 4762 tons.
Tottenham was approaching Suez in June 1941 when she was attacked and holed by the German raider Atlantis, which was disguised as a Norwegian merchant ship. Tottenham's crew scuttled the ship and took to the boats.
Teddington was between London and Durban when, in September 1941, she was cornered off Cromer by a German motor torpedo boat which failed to sink her. Put under tow, she grounded, caught fire and was bombed by the Luftwaffe which broke her back. Twickenham was the only one of this trio to survive unscathed from war service.
The model sold away for £5500.
Picture: Detail from Dundee ship model £5500 (Charles Miller Ltd).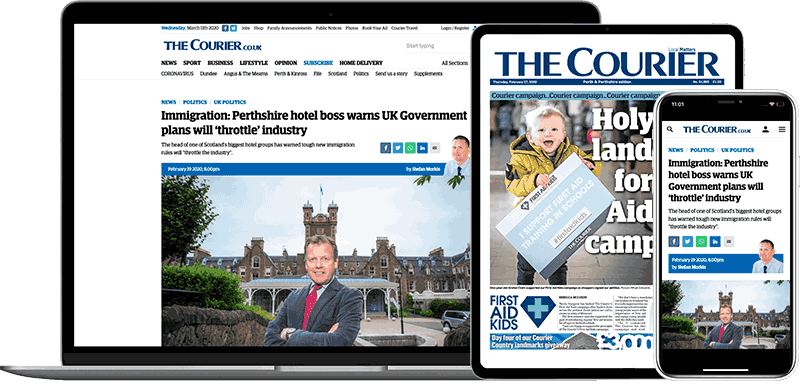 Help support quality local journalism … become a digital subscriber to The Courier
For as little as £5.99 a month you can access all of our content, including Premium articles.
Subscribe