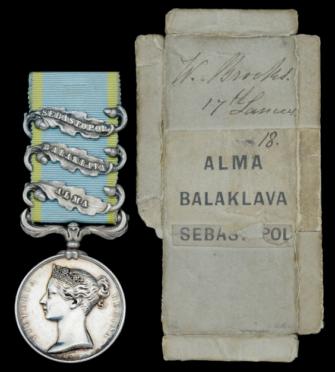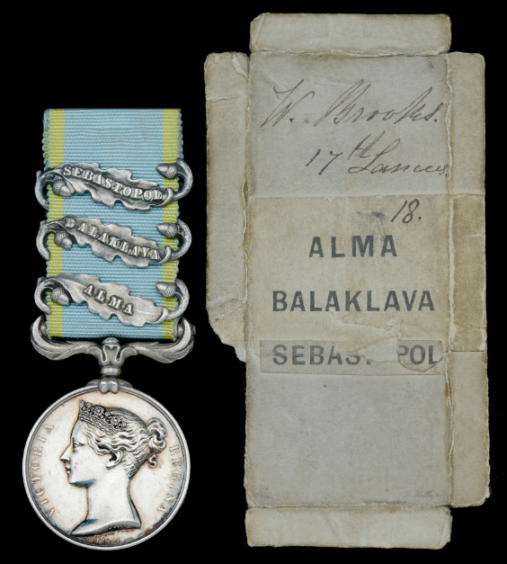 The current emergency has laid low antique dealerships, auctions and fairs, though I doff my cap to all those who are thinking on their feet and working hard to put their stock online.
Lyon & Turnbull of Edinburgh, for instance, recorded an astonishing 1400 internet bidders for their April sale, which saw 600-plus lots sold over a 12-hour online slog. And Fellows' sale of medals in Birmingham on April 20 had 1600 registered bidders with 87% sold, a fantastic achievement.
Another medal specialist is London auctioneer Dix Noonan Webb who, on April 16, took £27,280 – more than three times its pre-sale estimate – for a rare Dickin Medal,  the Animals' 'Victoria Cross.'
This had been awarded to the cock-pigeon 'Duke of Normandy' for his gallantry on D-Day, June 6 1944, when it was the first bird to arrive home with vital intelligence from behind enemy lines after an epic 26 hours and 50 minutes flight.
Then, on April 22, DNW, who are donating 5% of fees to NHS charities, took a double estimate £11,160 for an extremely rare silver penny of the boy king Edward the Martyr, the teenager who ruled Saxon Britain in the 10th Century.
This week, the same auction house is offering two medals from the Charge of the Light Brigade. One of the medals was awarded to Private Walter Brooks, 17th Lancers, who was killed in the famous Crimean War charge at Balaclava in 1854. A great rarity, it is estimated at £8000-£10,000 (illustrated).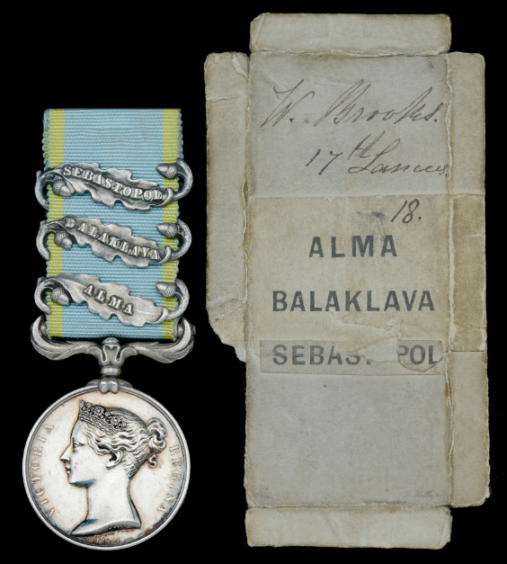 My best wishes to all dealers and auctioneers who are harnessing technology to keep their businesses afloat during these difficult and challenging times.
Picture: Private Brooks' Balaclava medal, £8000-£10,000 (Dix Noonan Web).