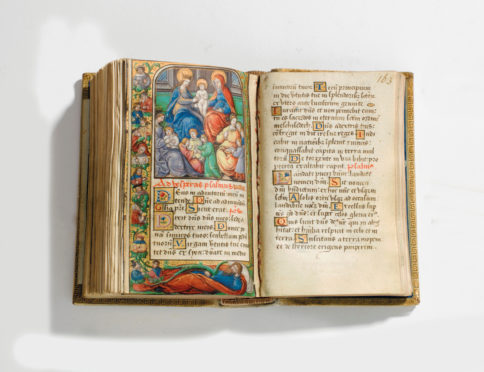 When Mary, Queen of Scots set sail for our shores in August 1561, aged just 18, she did it in the style befitting the Queen of Scotland and France.
A dozen ships left port, the first occupied by Mary and her ladies-in-waiting, the second by her cooks, grooms and maids. The other 10 carried her possessions: from tapestries and tableware to jewels, clothes and furniture.
Mary had spent her childhood at the French court and became queen consort on her marriage to Francis II. However, his early death in 1560 led to her return to Scotland, where she had been named queen at just six days old.
This Wednesday brings a rare opportunity to acquire the royal prayer book that she carried with her.
The manuscript was written and lavishly illuminated for Louise de Bourbon-Vendôme, abbess and head of the Royal Abbey of Fontevraud.
Around 1560, it was given by Louise to her grand-niece Mary Stuart, who left a signed token of their mutual affection on one of the endleaves. The inscription in French in Mary's hand reads: 'Since you wish that I remember you in your prayers, I want you first to remember what part you have in my affections'.
She signs it with her anagrammatic motto 'VA TU MERITERAS' (Will you deserve) and monogram 'MФ'.
The prayer book is decorated with a cycle of 40 miniatures painted by the Master of François de Rohan, one of the most sought-after artists of the court of King Francis I.
One of the few illuminated manuscripts that can be directly connected to Mary Stuart, the prayer book will be offered by Christie's this week with an estimate of £250,000-£350,000.
Picture: Mary, Queen of Scots prayer book (Christie's).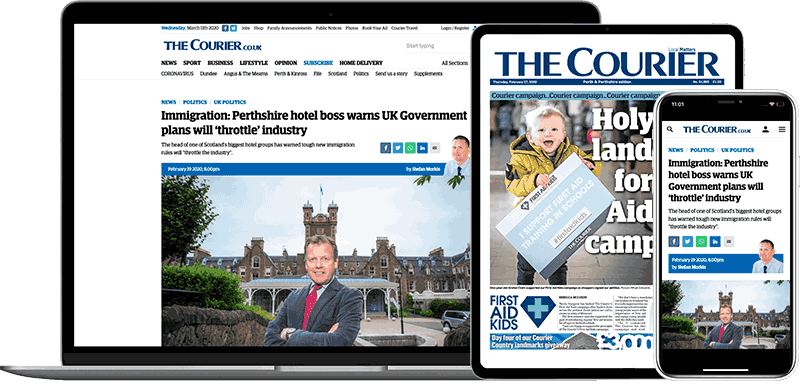 Help support quality local journalism … become a digital subscriber to The Courier
For as little as £5.99 a month you can access all of our content, including Premium articles.
Subscribe