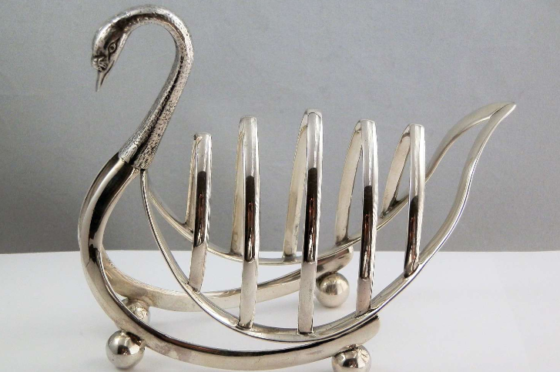 How time flies! April 2002 was the last time this column featured a toast rack.
Back then it was in response to a question asked of me many times over the years. 'Week in, week out, you show items worth thousands of pounds. But what's collectable on a limited budget?'
My answer 18 years ago has stood the test of time – toast racks. Most commonly found in silver, silver-plate, pottery or wood (though nowadays often in plastic), vintage toast racks can be seen, for example, in silver or plate as Viking longships, crossed golf clubs or tennis rackets, or in art nouveau and art deco ceramic forms. Half a dozen obediently aligned pottery sheep is my favourite at home.
Toast racks make fun and attractive displays around the kitchen. Small, portable, cheap and cheerful, they can enhance any shelf or ledge – and they obviously retain a very important practical purpose.
Back in 2002, I discussed a silver-plated rack in the form of a swan from the stock of Henderson Antiques in Perth. I suggested such things could be purchased for £20, with silver examples from about £80. Ahem…not now!
Today's illustration of a similar Edwardian swan-shaped toast rack comes from the vast stock of Highland Antiques of Aberdeen. In silver, though, and hallmarked for 1902, this delightful five-division rack was made by J. M. Banks of Chester.
Of normal toast rack proportions, and with a 5.5 oz silver content, this is a fun piece of collectable Chester silver.
No longer £80, mind you. The asking price for this near 120-year-old example is £995.
Picture: Silver swan-shaped toast rack, £995 (Highland Antiques).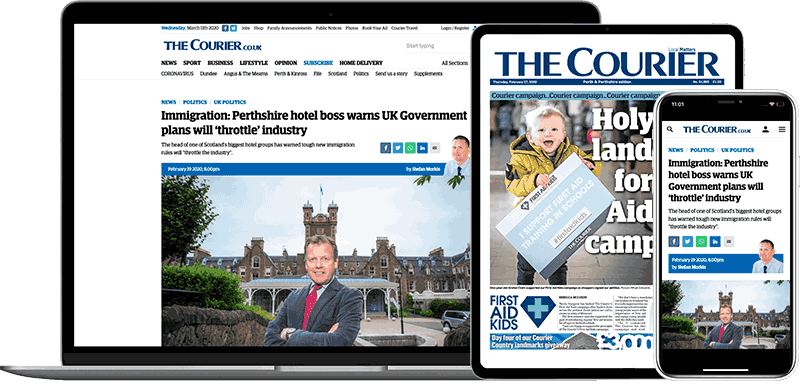 Help support quality local journalism … become a digital subscriber to The Courier
For as little as £5.99 a month you can access all of our content, including Premium articles.
Subscribe