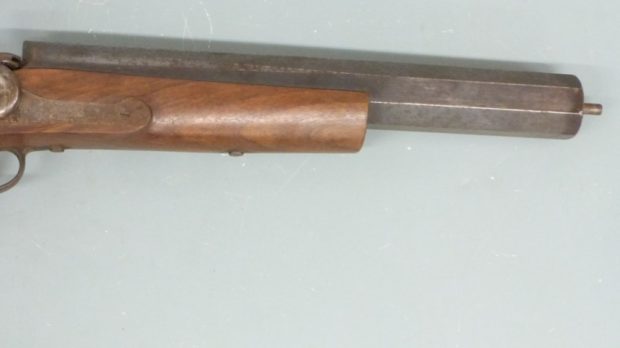 Maritime treasures have appeared in this column many times over the years – last month's letter to the whaler Erik, for example.
Never before, however, have I clapped eyes on a ship's line-throwing gun – or heard of The Line Throwing Gun Company of Dundee!
Here it is, courtesy of Stroud Auctions, where it appeared for sale on August 6.
This was a percussion hammer-action shoulder gun for projecting lines between ships, and between ship and shore. Its most important function, however, was saving lives from shipwrecks.
From my understanding the gun worked something like this. A line was wound round a projectile which was placed into a canister. The other end of the line was then passed through a tube and its end made fast to the gun. When fired, the unravelling line attached to  the projectile achieved a range of about 150 yards.

A Courier front page in 1882 announced the formation of the Dundee Line Throwing Company, offering 2000 shares of £10 each to would-be investors.
By then it had received medals for its line-throwing guns from the International Fisheries Exhibition in Edinburgh, the North-East Coast Exhibition at Tynemouth, the Amsterdam Exhibition and the International Fisheries Exhibition in London.
In 1884, it gave demonstrations of its shoulder gun and line-throwing cannon at Marine Parade in Dundee. After a successful firing, the Dundee Clipper Line placed an order for two guns.
A rare thing, with its octagonal steel barrel inscribed 'No. 44 The Line Throwing Gun Co. Limited, Dundee' on, the gun exceeded hopes to take £440.
I am not big on weapons generally, but so pleased that a life-saving gun was a Dundee invention.
Picture: Line-throwing gun, £440 (Stroud Auctions).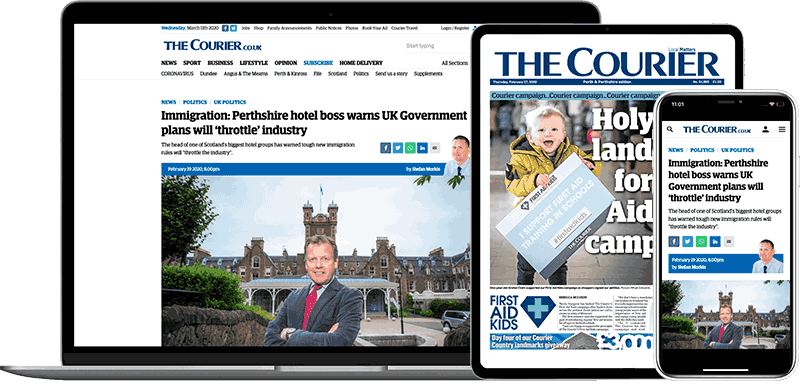 Help support quality local journalism … become a digital subscriber to The Courier
For as little as £5.99 a month you can access all of our content, including Premium articles.
Subscribe