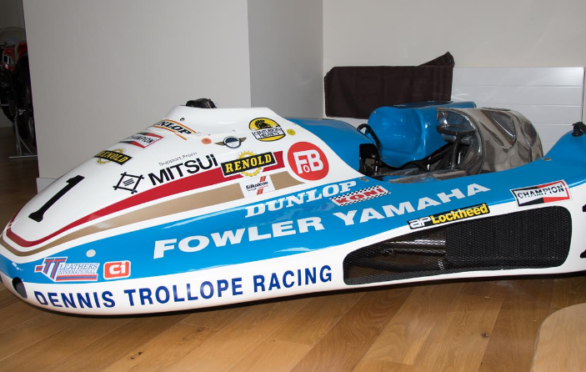 Lots of us have probably tasted the action (note the difference the addition of 'the' makes!) at the Knockhill and Kirkcaldy racetracks in Fife.
The headiest days (coming from someone who drove a Morris 1000, mind you) were in the late 1970s and early 1980s, when many great champions took to two and four wheels.
Perhaps the greatest of them all was Jock Taylor – who chose three wheels as his route to motoring glory.
Taylor, from Pencaitland, East Lothian, was known as the 'Flying Scotsman'. A brilliant sidecar racer, he won the World Championship in 1980 and was a multiple Scottish, British and TT champion.
Earlier this month, Taylor's fully restored world championship and TT-winning Fowler Yamaha sidecar appeared at Charterhouse Auctions of Dorset.
It passed at its scary lower estimate of £200,000, but I thought it worth showing.
In 1979, Jock Taylor teamed up with Swedish rider Benga Johansson as passenger and took his first Grand Prix victory in Sweden. A year later the pair clinched the world championship, with four wins and seven podium finishes.
In 1982 the winning duo raised the sidecar lap on the Isle of Man TT to 108.29 mph – a record which stood for seven years.
Arguably the most successful sidecar ever to have raced, Taylor's 1980 world championship and TT winning sidecar outfit was commissioned from chassis constructor Terry Windle in 1979.
The Reynolds 531 tubed construction was built to house the Yamaha TZ500cc or TZ700cc two-stroke Engines, the 500cc for Grands Prix and the 700cc for the Isle of Man and British Championships.
Sadly, Scotland's champion sidecar racer died after crashing in wet conditions at the Finnish Grand Prix in 1982.
Picture: Jock Taylor's sidecar (Charterhouse Auctions).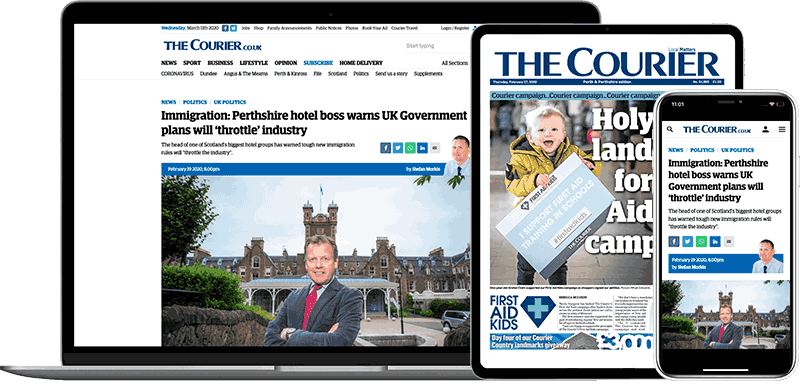 Help support quality local journalism … become a digital subscriber to The Courier
For as little as £5.99 a month you can access all of our content, including Premium articles.
Subscribe