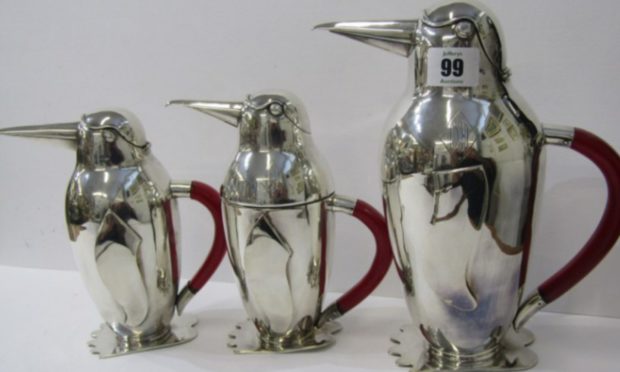 It is said that Desperate Dan at 'Samuel's Corner' is the most popular of Dundee's 140 or so pieces of public art.
And it was good the other day to see that Minnie the Minx was properly socially distanced from the patrolling Dandy favourite!
The amusing family of three silver-plate penguin cocktail shakers illustrated today appeared at Jeffreys Auction Rooms in Cornwall on September 16. Do they remind you of another local sculpture?
Yes, the small colony of bronze penguins which took up residence outside Primark's back door in 2005, arranged as if in a bit of a flap to hurry down Union Street to Captain Scott's Discovery.
With no disrespect to the mighty Dan, the little penguins are first in my pecking order of the city's public offerings. I love the way Dundee folk have taken them to heart, supplying them with T-shirts in summer, clothing them in caps and gowns at graduation time and, of course, in warm woolly hats at the first cold snap and in tinsel at Christmas.
The five homesick visitors, sculpted in bronze by Angela Hunter, frequently benefit from Dundee-style TLC.
With all the negative talk about sculptures and statues, it is wonderful that Dundee has two of  the most popular in the country.
Probably dating to the 1960s, and standing about 10 inches tall, the Jeffreys' penguins had red resin handles and were indistinctly marked with an impressed base mark.
Guided to sell for £150-£250, but increasingly useful as cocktails are in the mix once again in terms of popularity with drinkers, they attracted a 10-times high estimate bid of £2900.
Picture: Silver-plated cocktail shakers, £2900 (Jeffreys Auctions).
Read more by Norman Watson:
COLLECTING: Jock Taylor chose three wheels as his route to motoring glory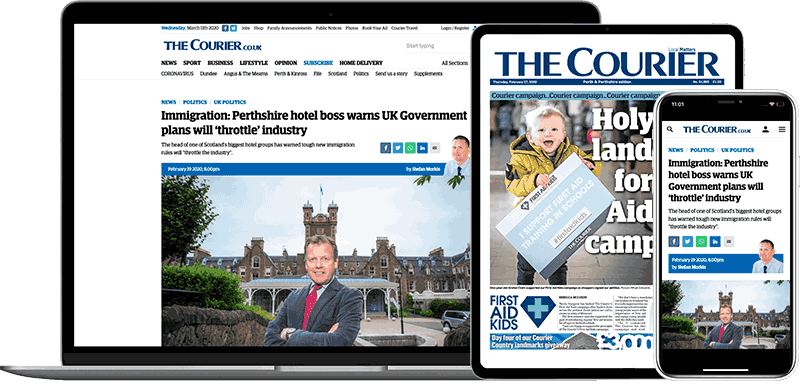 Help support quality local journalism … become a digital subscriber to The Courier
For as little as £5.99 a month you can access all of our content, including Premium articles.
Subscribe