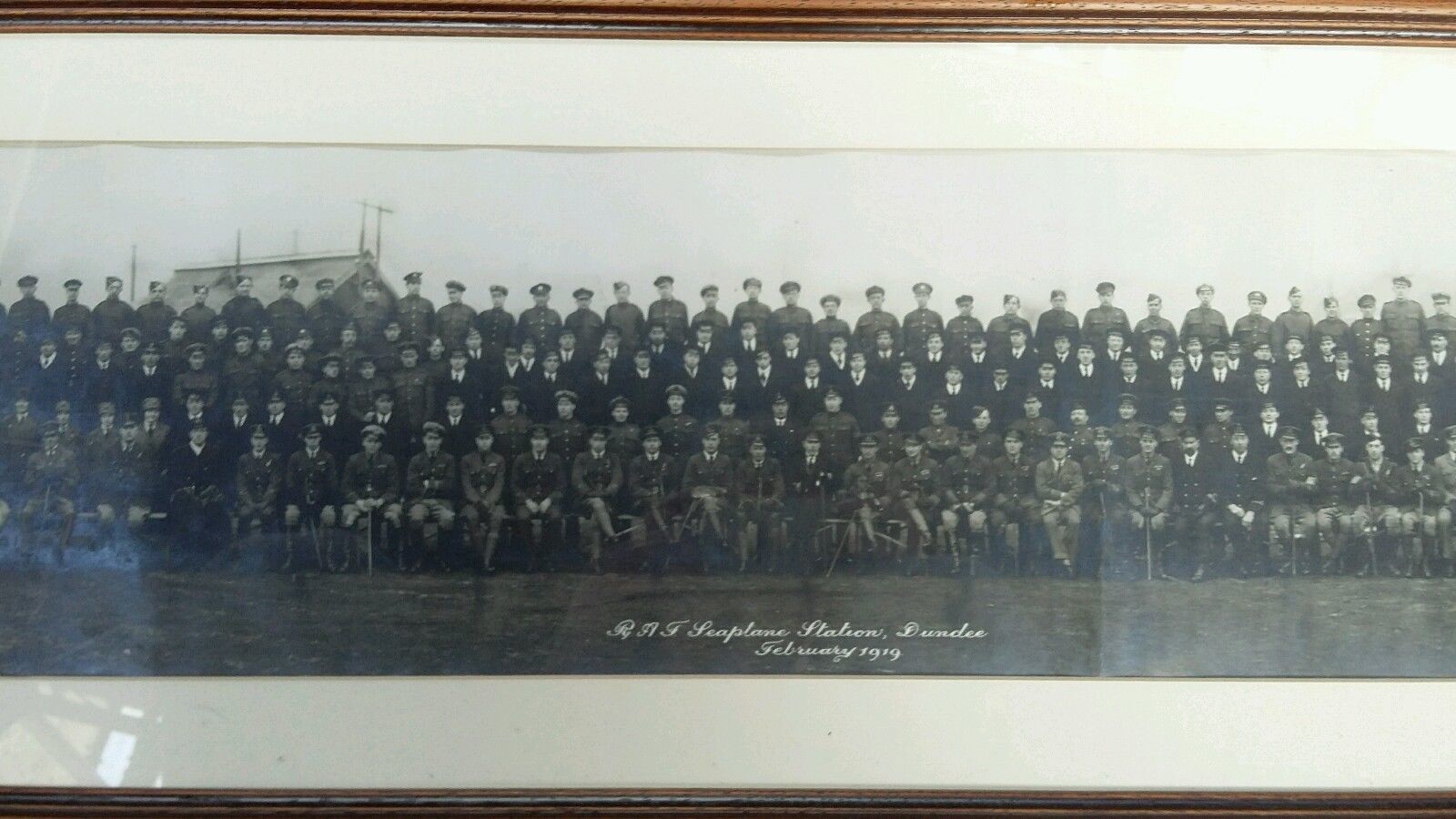 The centenary of the First World War has been marked in well researched and written ways by The Courier, not least by a series of commemorative supplements, one of which was presented to those attending the extraordinarily poignant Battle of Loos centenary concert in the Caird Hall last September.
Illustrated here is a rare reminder that the war had an impact closer to home.
The line-up in this photograph comprises the men and women of the RAF seaplane station established on the shore at Stannergate, at the eastern end of Dundee's waterfront.
The image is dated February 1919 and has been plucked from an internet selling site beginning with 'e'. There are others, of course!
At the start of the war the base was no more than a fenced-off field at the side of the docks. It had by then only a handful of seaplanes, under the auspices of the Royal Naval Air Service. That changed with the sinking of HMS Pathfinder by a German submarine off May Island in the second month of the war. Dundee immediately became an operational station.
An increasing number of sorties were flown from Stannergate and the base duly became the most important in mainland Scotland. One mission saw its seaplanes chasing four Zeppelins off England's north-east coast. Several Dundee-based aircraft were lost.
Maps show the installation to be spread over 12 acres by the end of the war, with large, permanent seaplane sheds, accommodation blocks and two slipways extending out into the water. One of the buildings, perhaps an old hangar or warehouse, can be seen behind the top row in the photograph.
Contrast its humble origins with the number of personnel in the photograph. I counted around 60 individuals in the back row, so there must be two or three hundred. I note RAF uniforms, as well as others. There are many women in uniform, too.
The picture is in good condition, though its seller honestly admits to some cracks on its surface.
The vendor is located in Dundee and there is a buy-it-now price on the item of £59.59, plus postage.
It is a rare thing – Great War photographs from Scotland are uncommon – and offers a reminder of the important, but rather unsung, role Dundee played during the conflict.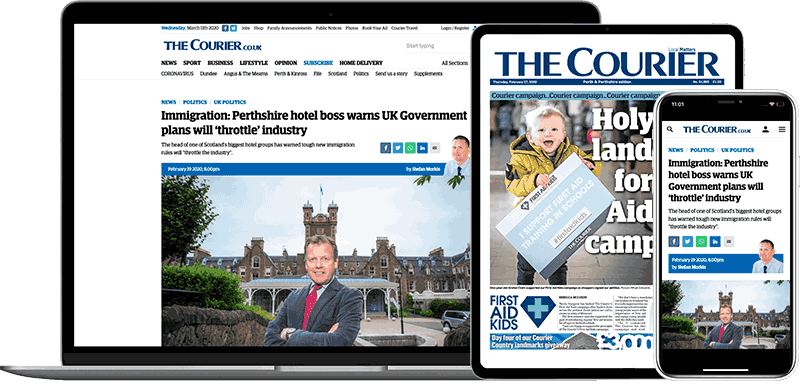 Help support quality local journalism … become a digital subscriber to The Courier
For as little as £5.99 a month you can access all of our content, including Premium articles.
Subscribe