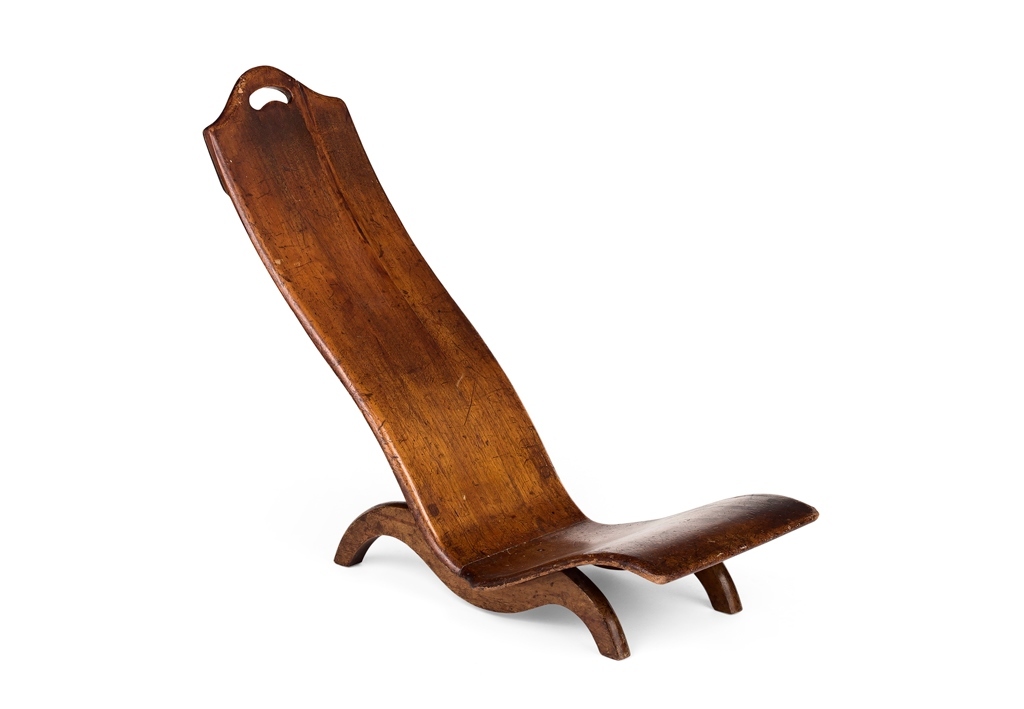 WILLIAM CALLAGHAN was one of the footballers of my boyhood who appeared on collectable bubble gum cards. He was, of course, a member of the great Dunfermline Athletic team of the 1960s which won the Scottish Cup.
William Callaghan was also a mid-19th century London optical instrument maker, with premises occupied now in New Bond Street by no-less prominent a retailer than Burberry.
He worked in Bond Street from 1859 and later moved to Audley Street, Mayfair in 1874. He died in 1890.
Callaghan is known to have made barometers, telescopes, opera glasses and pioneering cameras – the objects expected from such makers in the Victorian era. These were, for example, the scientific instruments sold in Dundee by the likes of George Lowden and Peter Feathers senior.
So to Lyon & Turnbull's summer sale of furniture and works of art in Edinburgh, and the appearance of a rare mahogany and birch 'astronomer's chair' by Callaghan.
With a reclined, shaped back and pierced top rail above a low seat on trestle leg supports, the chair carried a pressed metal label reading, 'W. CALLAGHAN, 23A NEW BOND STREET, REGISTERED JANUARY 15 1872.'
It is thought Callaghan produced these sloping, angle-mounted chairs to be used with his telescopes. But whether his company made the furniture they designed is unknown. It is possible that production was sub-contracted, given the specialised technicalities of steam-bending wood.
Another example bearing a Callaghan trade label, but with a patent registration date of 1873, is in the collection of the Victoria & Albert Museum in London.
The last closely-related chair I noted at auction appeared at Charles Miller's maritime sale in 2009, where it sold for a quadruple estimate £2200. This also carried the date 1873 on its maker's panel. Two years earlier, another example by Callaghan took £1750 at Christie's.
Regular readers will be aware that any item of furniture bearing a maker's label is unusual – indeed, it is a pity that two decades have passed since Christie's held a dedicated 'Stamped and Marked Furniture' sale.
The attribution to Callaghan's workshop helped the Lyon & Turnbull hammer price along to just under £1000. I can imagine its new owner leaning back, chilled, perhaps glass in hand and contemplating his or her place in the universe.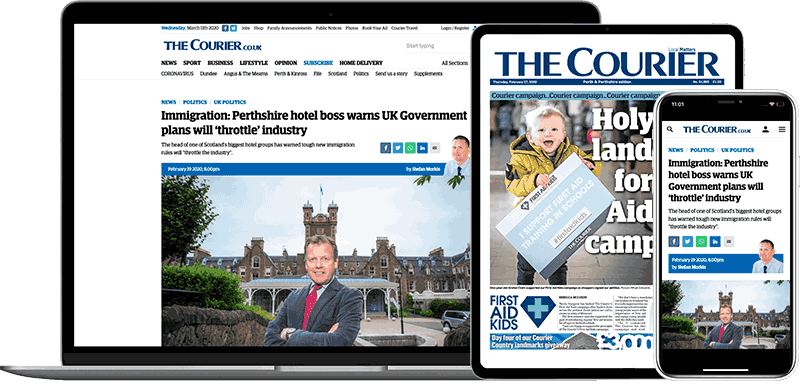 Help support quality local journalism … become a digital subscriber to The Courier
For as little as £5.99 a month you can access all of our content, including Premium articles.
Subscribe