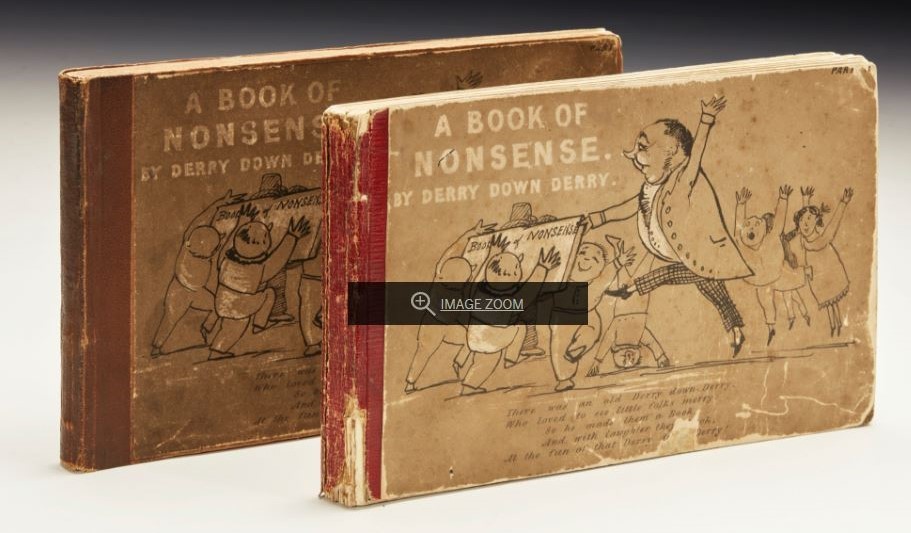 MANY MOONS ago I visited an acquaintance on the outskirts of Perth where large, intense and valuable Edward Lear landscape watercolours of Egypt illuminated an otherwise gloomy hall.
Lear's work is not readily found in Scotland, but he was a remarkable talent. He was also an illustrator, musician, author and poet. And Sotheby's recently came up with a genuine Lear rarity.
This was a two-volume set of A Book of Nonsense, a scarce first edition of Lear's compilation of illustrated limericks, a form of written wit he popularised.
A Book of Nonsense was printed in London in 1846 under the pseudonym Derry Down Derry and comprised title pages and 72 plates by London-born Lear.
During the 1830s, Lear spent long periods at the home of Lord Stanley, 13th Earl of Derby. Stanley employed him to draw and record his private menagerie of animals and birds, but it was also there that, finding himself "in a Country House, where children and mirth abounded," he composed and illustrated the majority of plates in his Book of Nonsense.
It was for his patron's children that he wrote his most famous nonsense song, The Owl and the Pussycat. One of his most familiar verbal inventions, the phrase 'runcible spoon,' occurs in the closing lines of The Owl and the Pussycat and is now found in English dictionaries.
The plates in part one of A Book of Nonsense range from Calcutta to Chester and from Berlin to Bute. Part two includes Lear's imaginary sketches of Madras, Jamaica, the Nile – and Dundee!
His Dundonian sits atop of a tree, surrounded by birds, with the caricature accompanying the lines:
There was an Old Man of Dundee,
Who frequented the top of a tree;
When disturbed by the crows,
He abruptly arose,
And exclaimed, 'I'll return to Dundee.'
The first edition of Lear's Nonsense was most likely printed in a small run of 500 copies and is extremely rare. Records indicate only 24 known copies, many of which are incomplete.
The Sotheby's copy was complete with the title pages and plates and preserved the fragile original wrappers.
With some wear and toning, this 150-year-old appreciation of absurdity exceeded pre-sale hopes of £25,000-£35,000 to take £43,750.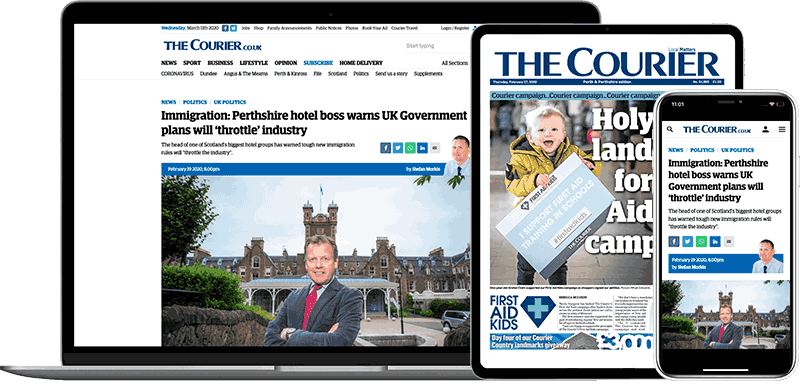 Help support quality local journalism … become a digital subscriber to The Courier
For as little as £5.99 a month you can access all of our content, including Premium articles.
Subscribe