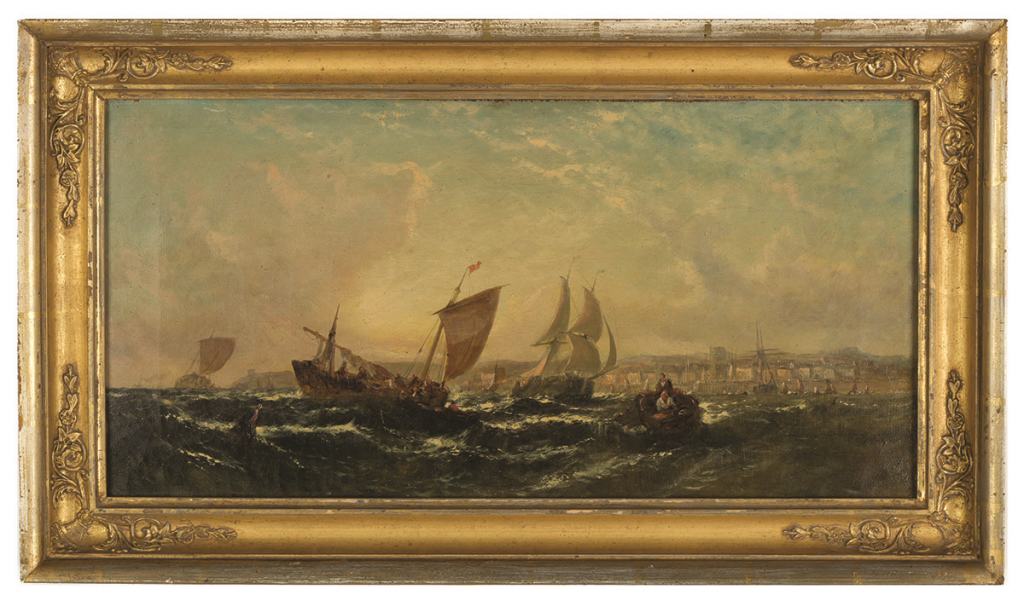 TODAY'S ITEM is offered to mark the 220th anniversary of the Battle of Camperdown, one of the most significant engagements in naval history, as well as the 20th anniversary of a landmark event at the McManus Galleries.
Do you recall the Glorious Victory exhibition in which The McManus celebrated Camperdown's bicentenary by drawing together a memorable collection of paintings, prints, medals, swords and other Admiral Duncan memorabilia, notably memorial pottery and porcelain? It was a humdinger of a commemorative show.
From memory, the only major painting of the battle not included was William Adolphus Knell's heroic seascape of ships facing off along the Dutch coast amid great explosions of cannon and clouds of spray. Shame that it is now with the National War Museum at Edinburgh Castle, rather than in Adam Duncan's home town.
Anyway, if the city gets its skates on and its cheque book out, there is a chance to add one of William Knell's impressive maritime scenes to its permanent collection.
Knell's 'A Summer's Morning off Dundee, Scotland' appears next Saturday at Cottone Auctions in New York, estimated at $1500-$2500.
Oil on canvas, some 12in x 24in, in a good gilt-wood frame with its title inscribed verso, the painting is to be sold by the Everson Museum of Art in aid of its collections fund. The Everson is a major repository of American art and I suppose a Scottish picture by an English artist is surplus to requirements.
William Adolphus Knell (1805-1875) was a successful British maritime painter of the 19th century. By 1825 he had already exhibited works at the Royal Academy. He soon built up a successful practice as a painter of marine and particularly naval subjects, exhibiting regularly at the RA, the British Institution and The Society of British Artists. He was twice commissioned by Queen Victoria for paintings.
A large collection of his works is now with the National Maritime Museum. Many smaller examples are with private collections.
I confess I don't think much of the painting's title. Knell has introduced his familiar choppy water, adding a collapsed mast on a sailing ship and what looks to be a full-scale rescue in heavy seas.
Hardly your typical summer's morning off Dundee!