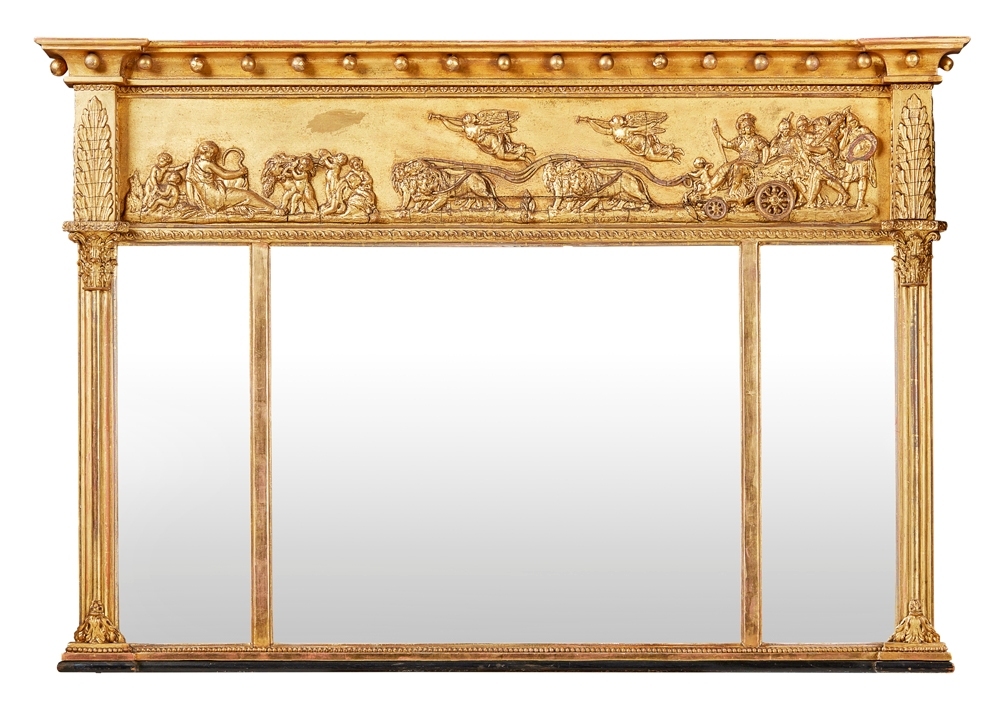 GROWING UP as one of three mischievous brothers, our parents did the sensible thing and tried to keep precious objects out of our sight.
Nevertheless, the grandfather clock was fair game for hanging the dartboard – woodworm was blamed – and domestic cricket fixtures resulted in our set of hall chairs losing a sibling.
But the huge overmantel mirror above the yawning fireplace in our family home remained aloof and out of bounds due to its proximity to the open fire and, well, because we couldn't reach it.
It was actually a fine Regency overmantel dating to the time of Perth's Georgian expansion, around 1815 or so. It may have been on the mantelpiece of our main room all that time, as the house was built in 1807. We're not sure.
It consisted of three mirrors – known as a triple plate – and they were separated by four giltwood Corinthian columns, or pillars. Below the cornice was a wide frieze carved with Apollo's triumphal chariot pulled by lions, with surrounding classical figures and angels.
Inspired by archaeological finds, such neo-classical ornamentation drew their stylistic vocabulary from antiquity. By the start of the nineteenth century, the fashion had grown for emulating Greek and Roman designs with great accuracy – and the size and shape of the overmantel provided the ideal rectilinear form for processional representations of military campaigns, laurel wreaths, symbolic eagles and medallions.
Bearing a close resemblance was a mirror in Lyon & Turnbull's recent sale in Edinburgh. I illustrate it here and you'll get the idea.
I draw attention to the topic today as I have never seen so many overmantels in a single sale. L&T had seven, all but one giltwood with neoclassical motifs and dating to the early 19th century. They ranged in estimate from £400-£600 to £800-£1200.
Some 200 years after their introduction, today's homeowners may have decided that mantel space should be best used for family items and essentials like phone chargers and TV remote controls. I hope not, though, as overmantels reflect a glorious era of elegance.
As to our own mirror, little did our parents know that we had made a discovery about the gilt balls along the top of the frieze. They unscrewed.
That meant they made classic marbles, and not of the Elgin variety!
Picture: Giltwood overmantel, (Lyon & Turnbull).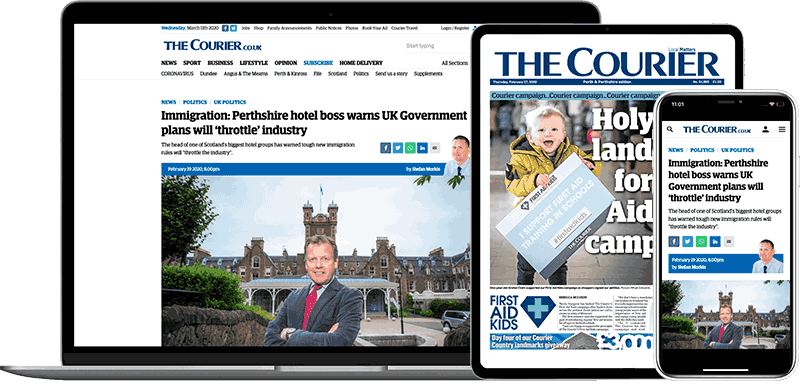 Help support quality local journalism … become a digital subscriber to The Courier
For as little as £5.99 a month you can access all of our content, including Premium articles.
Subscribe