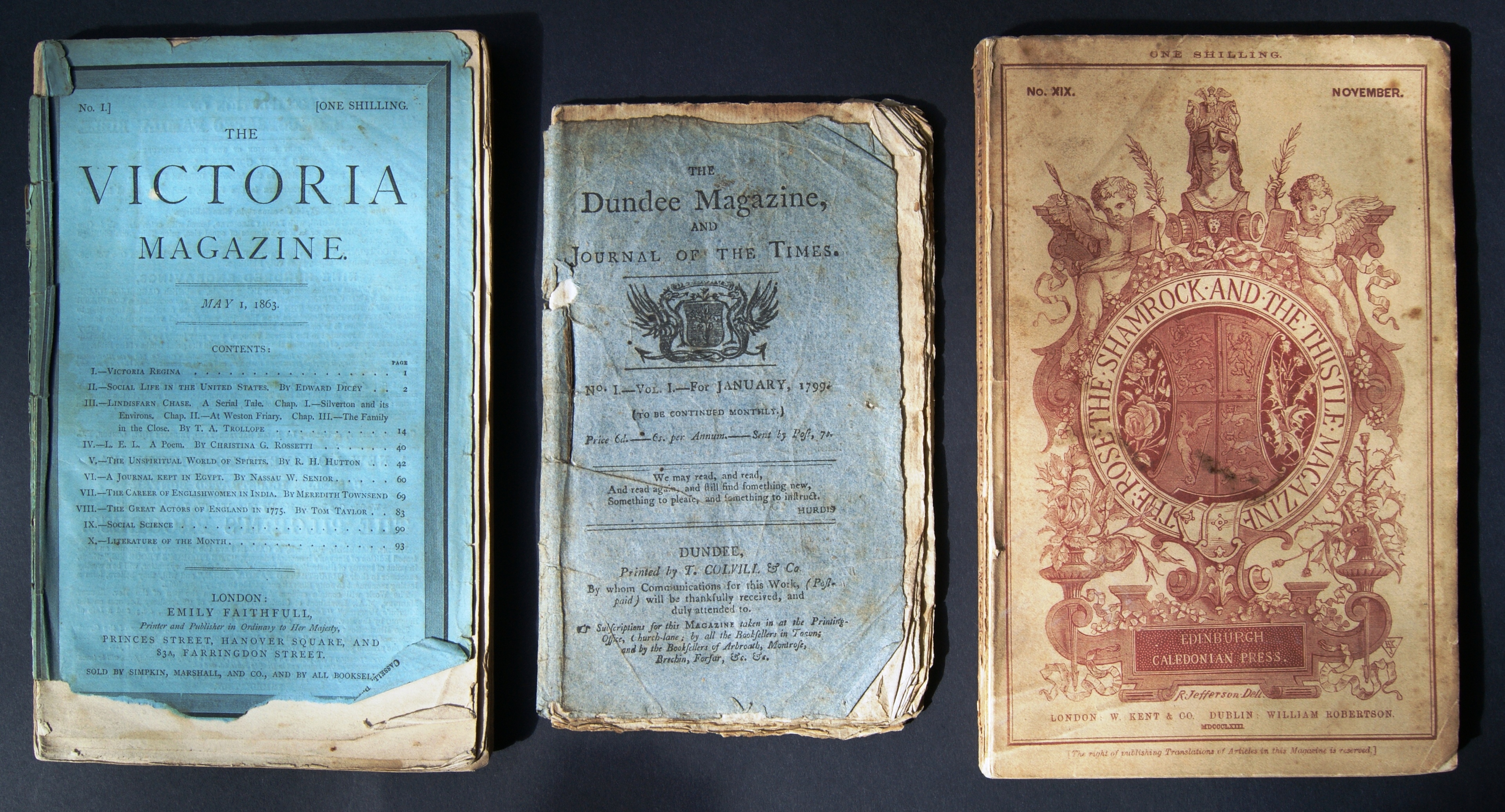 THE COURIER'S recent feature on 'The Blackwood Magazine at 200' exhibition in Edinburgh, courtesy of our writer Caroline Lindsay, enticed a friend to twist my arm into introducing examples from my own collection of periodicals.
Illustrated is a trio of items of possible interest, including the first British magazines produced to give employment to women.
On the left is Volume 1, No 1 of the Victoria Magazine, published by Emily Faithfull in London and issued in May 1863.
An independent and independently-minded Victorian, Faithfull was a publisher, lecturer, writer and activist for women's rights. In 1860, she founded a printing works, the Victoria Press, at which she employed women as compositors, the print workers who put the paper together.
In June 1862, she was appointed printer and publisher to Queen Victoria and the following year her steam press in Farringdon Street produced the Victoria Magazine.
No 1, shown here, includes in its shillingsworth two fascinating travel articles, 'The Career of Englishwomen in India' and 'A Journal Kept in Egypt.'
The magazine on the right is equally rare. It is a copy of Scotland's first female-run magazine, The Rose, The Shamrock and The Thistle, a feminist-leaning title which was launched in May 1862 and ran until March 1865.
This was published by Miss Mary Anne Thomson and her self-supporting team of women compositors from the Caledonian Press in Hanover Street, Edinburgh.
The Courier reviewed it in 1862 and described it as an "excellent magazine."
The item in the centre is Volume 1, Number 1 of The Dundee Magazine, issued by Thomas Colville in January 1799 – and forerunner of the paper you are reading!
From Key's Close (later Whitehall Crescent), Colville launched the Dundee Register of 1783, the Dundee Repository in 1793 and the Dundee Magazine six years later. He then edited and printed The Courier in 1816 as a cautious, conservative riposte to the radical Dundee Advertiser of 1801.
The contents of the first issue, shown here, include The Curious Account of the Hippopotamus – and The Fatal Effects of Gaming!
Magazines are a growing collecting trend. A 1920s' cover of Vogue sold for $50,000 last year, while a copy of the first Superman comic has changed hands for $1 million.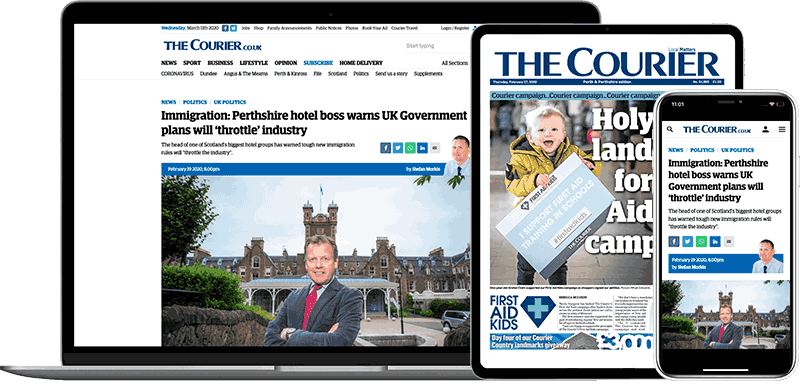 Help support quality local journalism … become a digital subscriber to The Courier
For as little as £5.99 a month you can access all of our content, including Premium articles.
Subscribe