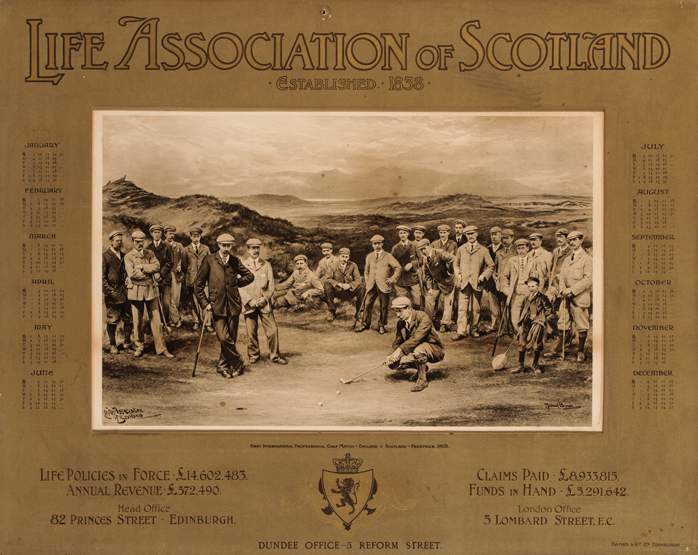 I'VE SEEN heaps of Dundee-related printed ephemera and tons of local golf collectables coming – or going – under the hammer, including rare items at those record-breaking, single-themed golf memorabilia auctions at Bonham's and Christie's in the 1990s.
Illustrated today, however, is something I have never come across.
This is an original Life Association of Scotland calendar commemorating the first international professional golf match between England and Scotland at Prestwick in 1903, produced for its Dundee insurance branch.
Central is an illustration of the two teams, and the calendar is accompanied by a who's-who of participants. Every last one of the players wears tweeds and bunnets – even the little intruder far right. Perhaps he was a caddy.
Printed by Banks & Co of Edinburgh and promoting the Life Association of Scotland's insurance office at 5 Reform Street, it is clearly a rare survivor. Many calendars bite the dust soon after Ne'er Day. I could not, for instance, find any vintage golf calendars on the best-known auction website.
The Life Association of Scotland seems to have been founded in 1838. Its Dundee branch was still going strong in 1906, when it advertised locally for a 'message boy'. I believe the company was bought by Britannic Assurance as recently as 1999 and renamed thereafter.
The England–Scotland match was an annual men's professional golf competition. It was played from 1903 to the start of the Great War and was then revived in 1932 and played until the start of the Second World War. The fixture was usually played a few days before the Open Championship. Except on one occasion, there were 12 players in each team who played 12 singles matches and six foursomes.
The good news is that Scotland won that inaugural game in 1903. Then we didn't win another match!
The calendar appears at Graham Budd's specialist sale of sporting memorabilia in London this week, held in association with Sotheby's.
Measuring 18 inches by 22 inches and with a few foxing marks to the print but generally in good condition overall, and sold with the original key to the golfers in the illustration, it carries pre-sale hopes of £250-£350.
As they say in the trade – show me another.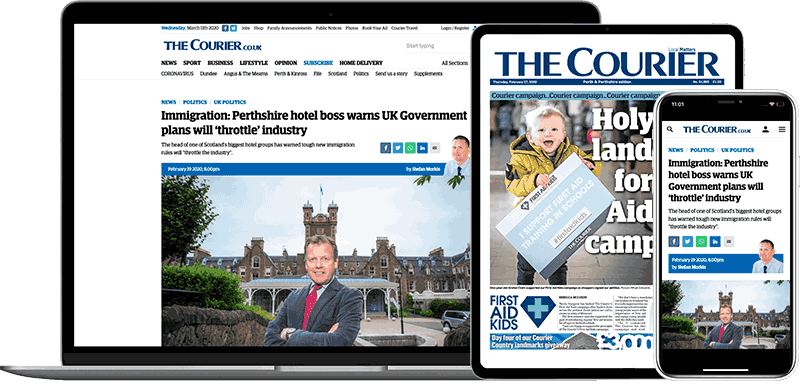 Help support quality local journalism … become a digital subscriber to The Courier
For as little as £5.99 a month you can access all of our content, including Premium articles.
Subscribe