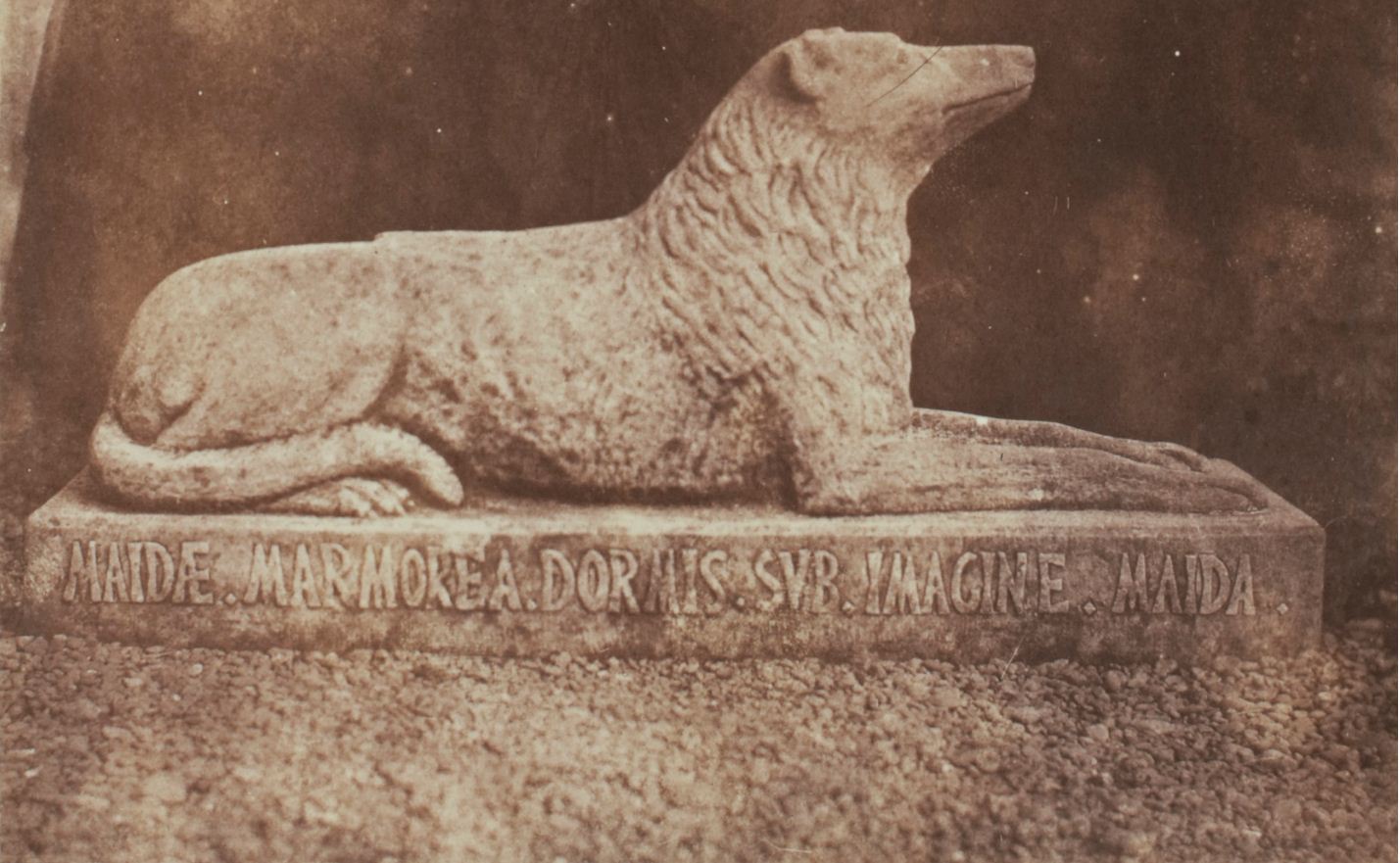 I WAS burrowing around in Sotheby's sales for something attractive to mark the centenary of their stay in Bond Street – and came up with the deerhound illustrated!
It is a photograph from a very rare Scottish book – William Henry Fox Talbot's Sun Pictures in Scotland – which Sotheby's have just sold.
This wonderful book comprises 23 salt prints from calotype negatives taken by Talbot at the very birth of world photography. Published in London in 1845, Sun Pictures in Scotland is widely recognised as the first photographically illustrated book completed for public sale.
Issued between the fourth and fifth instalments of Talbot's Pencil of Nature (1844-46), the edition size of Sun Pictures was quite small. Unlike The Pencil of Nature, it was not available through booksellers, but through subscription. The list of subscribers comprised approximately 100 names, the first being Queen Victoria.
The 23 prints are on mounts with hand-ruled borders, with each plate numbered in ink on the mount. The contemporary binding is signed, 'A Tarrant, Binder, Great Queen St [London], with his mark on the front pastedown.
Sun Pictures in Scotland depicts Talbot's travels through the country in October 1844, inspired by the life and writings of Sir Walter Scott. The 1830s and 1840s was a period of intense interest in the Scottish author – witness, for example, the Victorians who travelled to Perth looking for the Fair Maid's house!
Illustrated is Talbot's photograph of Scott's statue of his favourite dog, the deerhound Maida. The backdrop is Talbot's cloak, positioned to reduce background light.
The uneven quality of the plates in most copies of Sun Pictures is likely due to the unfavourable environmental conditions in which they were made, and many prints are likely to have started deteriorating soon after the 100 copies assembled were sent to subscribers.
According to Talbot scholar Larry J. Schaaf, fewer than 25 copies of Sun Pictures in Scotland have survived, with at least nine in institutional collections, including The J. Paul Getty Museum, The Metropolitan Museum of Art and The University Library, St Andrews.
Thus a rare and historic work, it sold for $31,250 – or about £25,000.
Sotheby's, by the way, moved into 34-35 New Bond Street in 1917, by which time it was over 170 years old!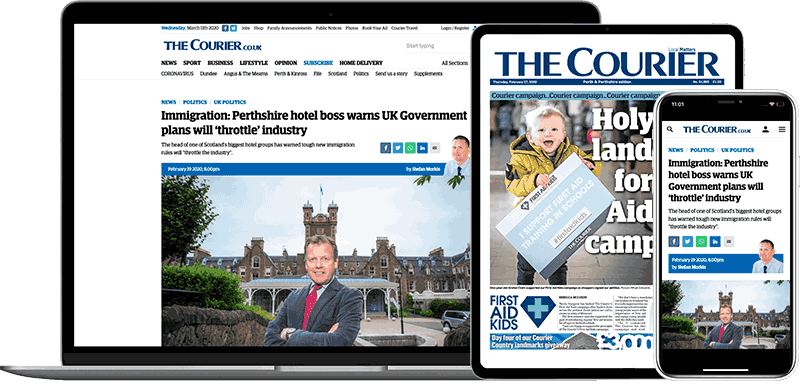 Help support quality local journalism … become a digital subscriber to The Courier
For as little as £5.99 a month you can access all of our content, including Premium articles.
Subscribe