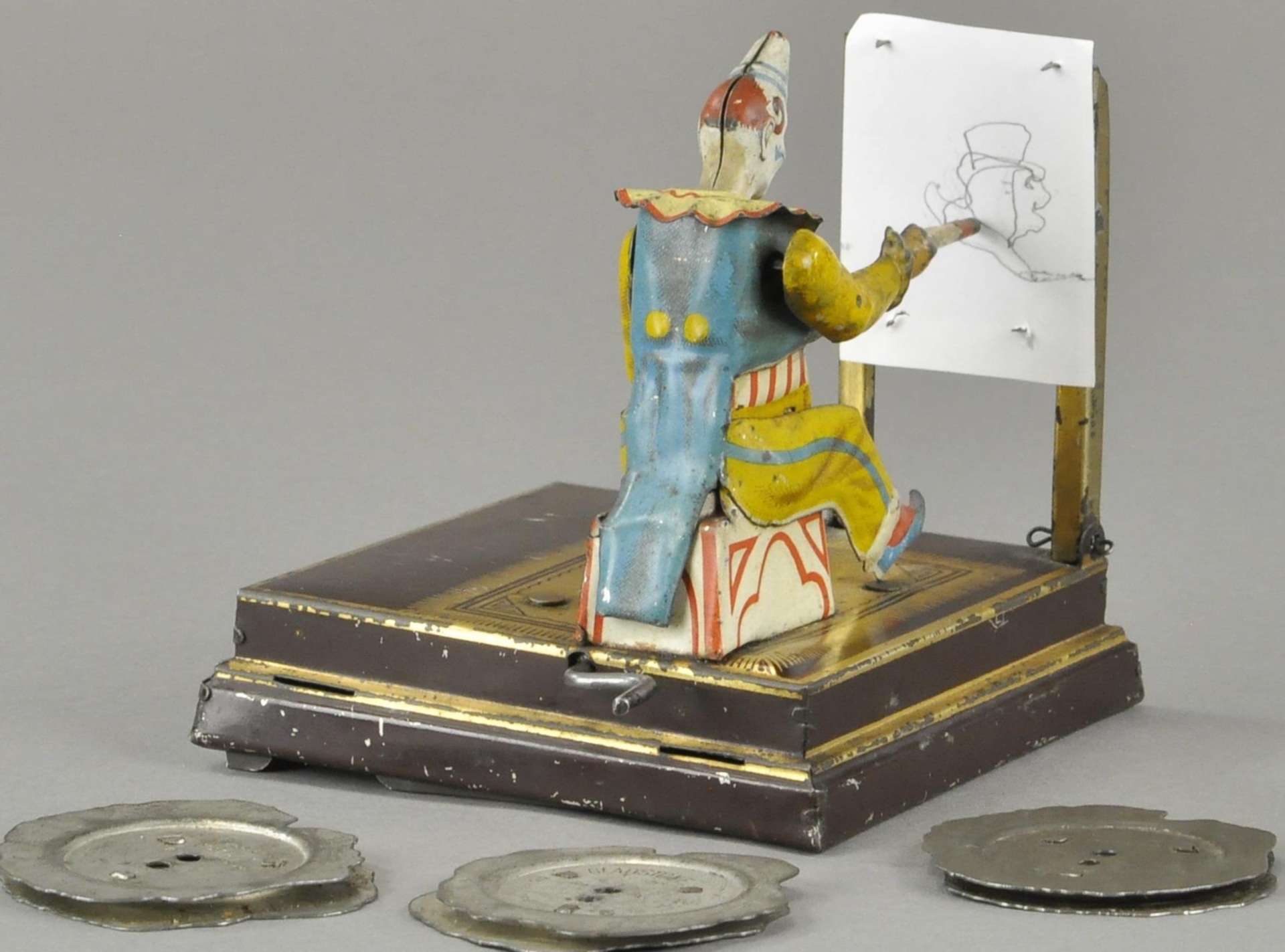 BERTOIA AUCTIONS of New Jersey are renowned in the trade for establishing a worldwide collecting interest in mechanical toys, notably the very best vintage German and American tin toys.
Bertoia have taken a quarter of a million dollars for a 'Preacher at a Pulpit' mechanical bank, c1900, one of only three known, and $50,000 for a dentist bank – and you can imagine what the dentist was doing to his poor patient as his arm went up and down. Another quarter of a million was taken for a Marklin paddle steamer toy, $160,000 for a 36-inch German battleship and over $50,000 each for at least three turn-of-the-century tinplate cars that I recall passing through their Vineyard saleroom.
I suspect you are getting the picture that such childhood playthings can be pretty valuable nowadays.
Estimated at $1800-$2400 in their last toys and hobbies auction was the clown artist automaton in today's illustration.
Produced by the Lehmann company of Germany and made of lead, this is a very rare mechanical automaton by Phillip Vielmetter of Berlin, dating to 1885.
The clown toy was only made as a gift for Lehmann's best customers as it was the most complicated toy produced in the Mechanische Werkstatten factory in the 1800s.
It features a lithographed tin clown sitting at his easel. Via a crank-operated mechanism he sketches his picture, controlled by a double cam, or disc, that can be changed to allow him to draw different designs.
Four interchangeable discs were included, allowing the clown to sketch one man profile to left, two men profile to right, one man with a top hat and one with a parrot.
Amazingly, the entire contraption measured just 5in x 4in.
Apart from small areas of touch-up to the clown's hair and right shoulder, the toy was in excellent overall condition.
With fairly conservative pre-sale hopes, I imagine Bertoia and the vender were equally delighted when the toy romped away to a double estimate $5500, or around £4300.
Incidentally, I think the highest price paid for a toy in Europe remains the £114,000 for a 1906 Marklin steam train taken at auction in London (and featured in this column) in 2001.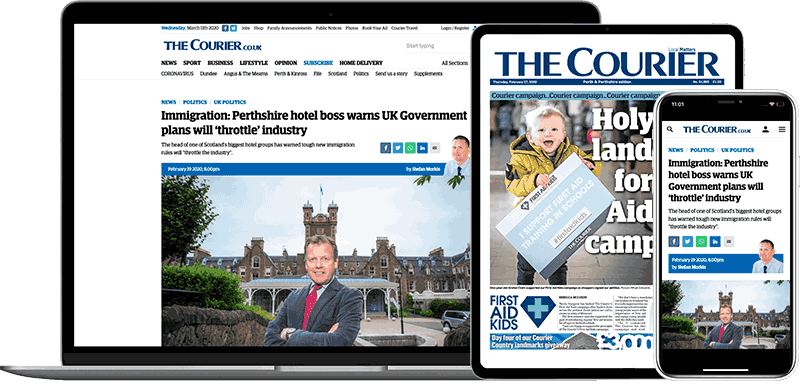 Help support quality local journalism … become a digital subscriber to The Courier
For as little as £5.99 a month you can access all of our content, including Premium articles.
Subscribe