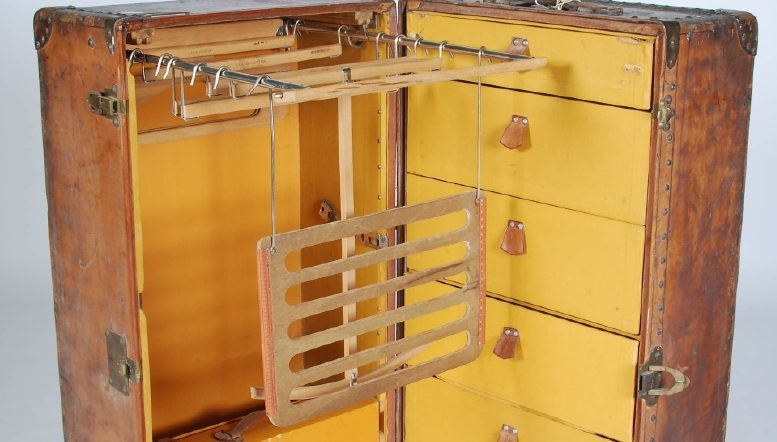 YOU WOULDN'T get away with today's item as cabin baggage on Ryanair!
This impressive travelling case appears at Lindsay Burns' two-day sale of antiques and fine arts in Perth on Tuesday and Wednesday this week (Sept 5 & 6).
I have plucked it from the mid-estimate range of the auction's offerings, with the top tier of pre-sale hopes reserved for some fine English furniture and Oriental works.
It is an early 20th Century Louis Vuitton brown leather wardrobe trunk, or malle armoire, which boasts a fine fitted interior of drawers and hanging space. An original Louis Vuitton label and printed number '749767' appears on the inside.
The exterior shows leather carrying handles, brass locks and rivets, stamped 'Louis Vuitton.' It measures approximately 45 inches high by 22in wide and 22in deep.
The Louis Vuitton fashion house and luxury retail company was founded in Paris in 1854 – and is still going strong today, the label's 'LV' monogram appearing on luxury trunks and leather, clothes, shoes, watches, jewellery and accessories.
Before the introduction of Vuitton's trunks, rounded-top 'suitcases' were used for travelling, generally to promote water run-off, and thus could not be stacked. It was Vuitton's canvas flat-bottomed trunk, introduced in 1858, and lightweight and airtight, that allowed the ability to stack with ease for voyages.
To protect against the duplication of his look, Vuitton changed the design to beige and brown stripes in 1876 and, shortly before he died in 1892, registered his name as a company trademark.
The firm passed to his son George, who exhibited its products at the Chicago World Fair in 1893 and thereafter grew it into a worldwide corporation. By 1913, the Louis Vuitton building on the Champs-Elysees was the largest travel-goods store in the world.
Vuitton trunks from the golden age of steamship travel are sought after. The record auction price was achieved by Christie's in 2013 when they took a five-times estimate £30,000 for a striped canvas trunk, an early model covered in the dark and light beige version of striped canvas introduced in 1876.
The Lindsay Burns trunk will be sold on Tuesday, with an estimate of £700-£100. So, if you're heading off soon…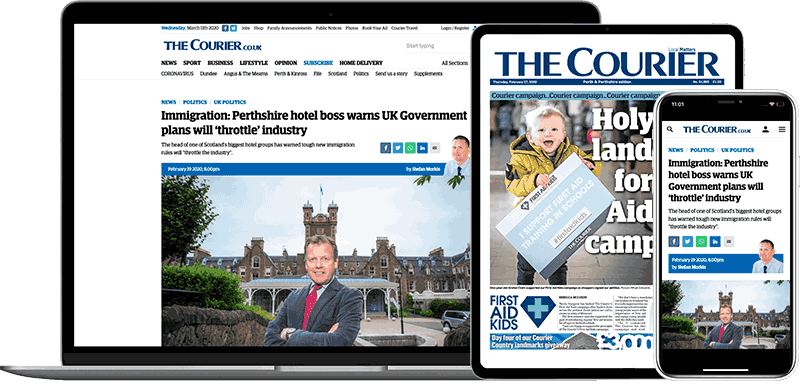 Help support quality local journalism … become a digital subscriber to The Courier
For as little as £5.99 a month you can access all of our content, including Premium articles.
Subscribe