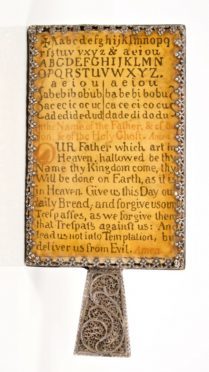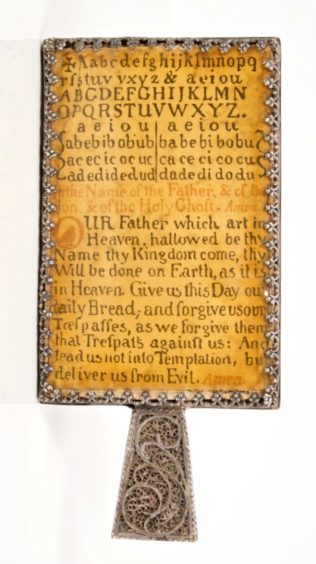 COLCHESTER auctioneers Reeman Dansie featured an item that would baffle today's gizmo-loving youngsters.
This was a rare and attractive 18th Century silver filigree horn book with a printed alphabet and the Lord's Prayer.
Described as probably English, circa 1750-1760, the horn book was decorated with a bird and had a finely-worked rectangular back and handle. It measured 11cm in length and other than a little wear and tear, was in fine condition for its age.
Horn books were the computer screens of our antiquity. They came in when printing with moveable type was popularised in Britain around 1450.
They were the first school books of our ancestors, a child's means of learning rudimentary school work, the alphabet, prayers and elements of literature. As such, they are objects of bygone obscurity, unfamiliar to us now and seldom seen, even in the antiques world.
Dr Johnson defined a horn book as: "the first book of children, covered with horn to keep it unspoiled." Strictly speaking, it was not a book, but a piece of wood shaped like a dressing-table hand mirror, or the sort of paddles used by bidders in some auction rooms.
On its broad part was laid a sheet of written or printed parchment or paper and over this the transparent sheet of horn was placed, hence the name.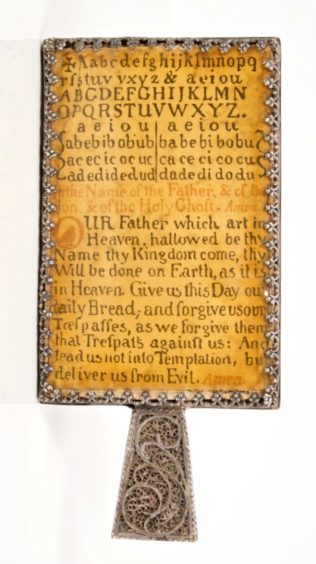 Generally, there was a handle to hold it by, and this handle often had a hole for a string, whereby the 'book' could be tied to a pupil's waist or desk.
The very earliest examples sometimes featured a cross at the beginning of the text to remind the child to cross himself before starting his lessons. Their reverse often showed a pattern, perhaps a saint or a member of the royal family. A late 17th century horn book in Oxford's Bodleian Library shows King Charles II on horseback.
Scottish horn books are howlingly rare, but an example printed by 'E. Raban, Aberdene', and carrying the date 1620, was offered at Sotheby's in 1879 and was bought by the British Museum for £15.
The later Reeman Dansie example had modest pre-sale hopes of £300-£500, but bidders 'read into' its rarity and took it to a multiple estimate £2700.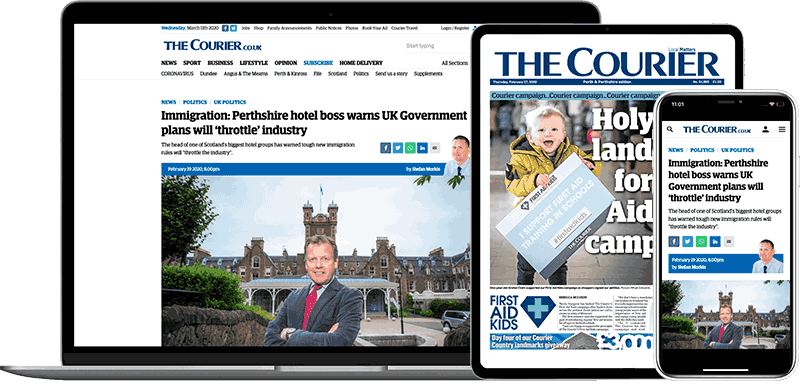 Help support quality local journalism … become a digital subscriber to The Courier
For as little as £5.99 a month you can access all of our content, including Premium articles.
Subscribe