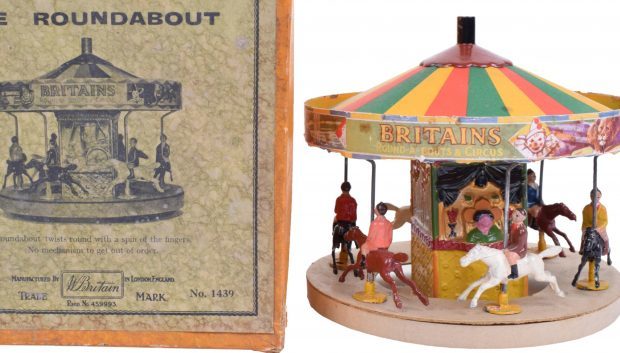 AMONG bits and bobs at home is a small collection of the boxes produced by the Dundee jam and marmalade firm Keiller's.
Keiller's were also known for sweets, which filled the most extravagant boxes. A particular favourite among collectors is the 1960s' Keiller's sweetie tin in the shape a 'pop-era' transistor radio. This came with a working knob, which allowed its user to tune not to Radio Luxembourg or a pirate ship radio station, but to swivel between Fruit Crisps, Buttered Chocolate, Butter Scotch or Toffees!
Another in the collection is the 'Keiller's Big Top', a gaily-painted circular tin which, although filled with mouth-watering confectionery, spins around when a string is pulled.
Which takes me in a thematically-circuitous way to the 'big top' of circular toys.
C&T Auctions of Tunbridge Wells have just offered a rare Britains circus roundabout in its original box, along with its receipt from Harrods, dated July 29, 1936. In terms of provenance, it doesn't get better.
Toymakers Britains launched the 'Mammoth' circus series in 1936 and kept it in production until the war began three years later. Other elements of the series were typically small boxed sets of circus performers, animals and assorted cages and vehicles.
The circus roundabout was considered the rarest and most desirable of the set, as it was issued in limited numbers. It measured about six inches wide by the same deep and comprised a gold-painted lead organ at the centre of six lead horses, which were ridden by three boys and three girls.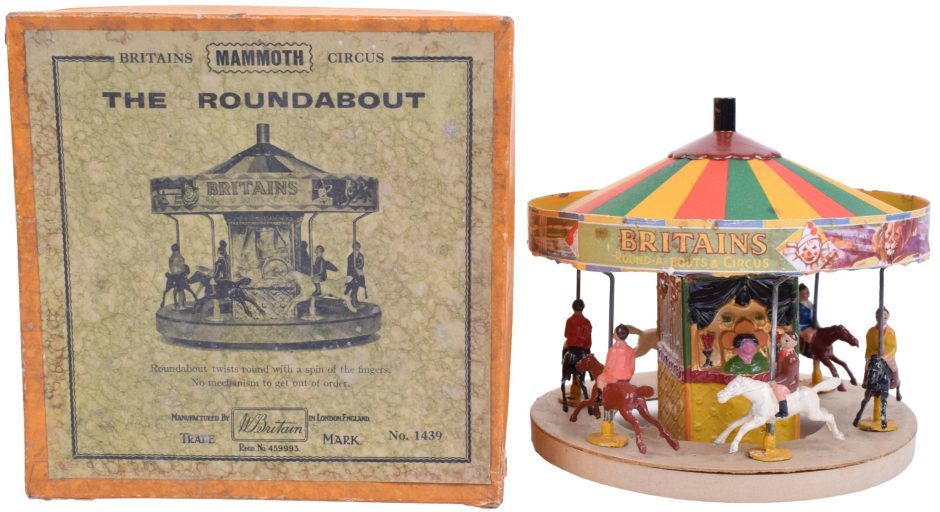 Britains were established in the 1860s by William Britain in the north-east of London and, in the early 1890s, the firm began to specialise in toy soldiers. Under Britain's son, William Britain junior, the company expanded its range and began to produce sophisticated toys, such as the Mammoth circus range, while also introducing the hollow casting process which it applied to the production of millions of 'English Made' lead soldiers, that were part of every boy's upbringing for a century.
Even with a punchy pre-sale estimate of £2500-£4000 the rare Britain's roundabout caused quite a stir at C&T, eventually being taken all the way to a tip-top £5800.