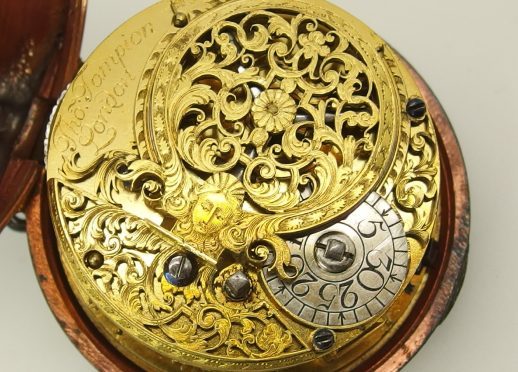 THE NAME Tompion raises the blood pressure.
Tompions are the Leonardos or Titians of the clock world. Any poll of the greats would place him top of the tree.
Tompion (1639-1713) lived on Fleet Street and is regarded as the father of English clockmaking.
His workshop built about 5500 watches and 650 clocks during his career, some now considered the most important in the world. They are in the greatest museums and collections on the planet and the best command eye-watering sums.
Sotheby's hold the American auction record, taking £1.17m for a repeating table clock in New York in 1999.
Sotheby's London set the European record for a clock in 2003 when "a dirty old clock left in the corner of a country house library for decades," turned out to be a rare Tompion and fetched £901,600.
Sotheby's also took a combined £241,250 for three of his 'ordinary' timepieces last year.
Don't laugh, but I once owned a modest Tompion clock; consigned it to the very same Sotheby's only for it to be nicked from a lorry en route to auction. I was compensated, but rather irked at the loss.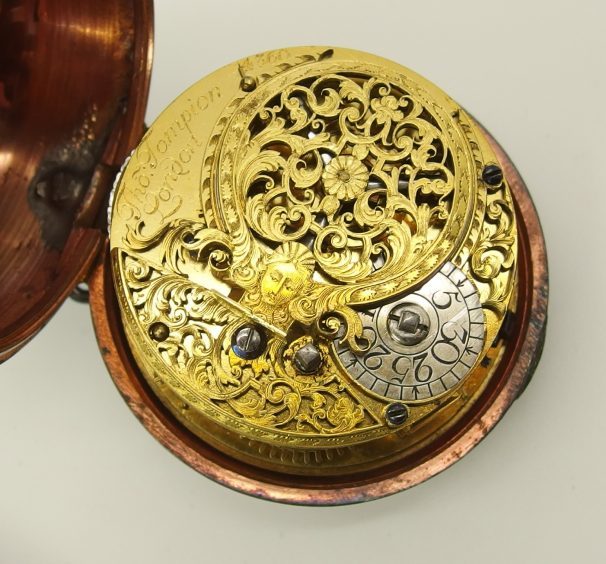 So to Great Western Auctions and a Tompion which did not require a lottery win. Watches from his workshop generally fetch a fraction of clocks, and this was a fusee pocket watch, probably made around 1710, which appeared in their sale in Glasgow on December 2.
Contained within a bulls-eye glass copper case, its mechanism was numbered 4360 and engraved 'Tho Tompion, London.'
Estimated at £1000-£2000, it sold for a solid £2300.