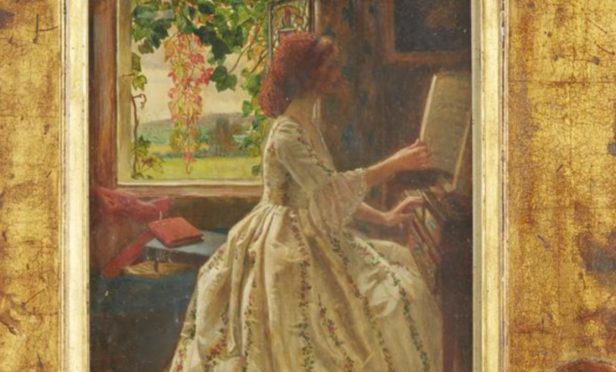 FREEMAN'S of Philadelphia hosted a sale on January 23 which included a small painting which made my thoughts turn to the city collections in Perth and Dundee.
The Pre-Raphaelite artist John Byam Shaw was represented with a lovely portrait of a young woman in an exceptional gilded frame. The work was entitled When Alone She Sits with Her Music and Books and was executed in 1899.
Shaw was an important Pre-Raphaelite artist, born in India in 1872 to British parents. Aged 15, his work was shown to John Everett Millais, a founder of the Pre-Raphaelite movement and the youngest student to enrol at the Royal Academy Schools.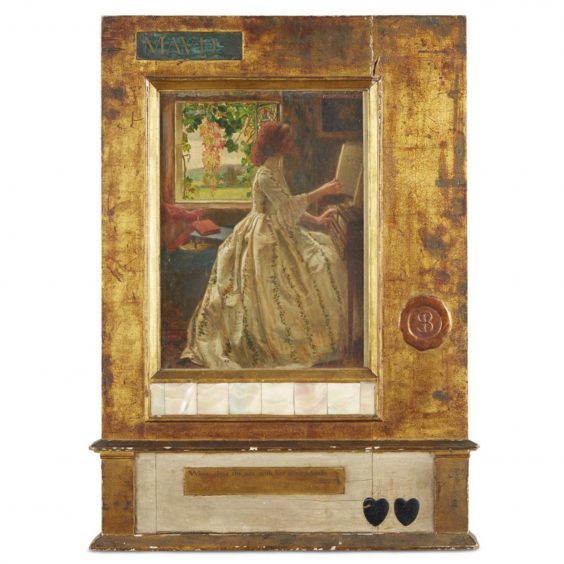 Shaw later followed Millais to study at the Royal Academy. There, he was heavily influenced by both Millais and Dante Gabriel Rossetti, a poet and an artist, whose wish for the Pre-Raphaelite Brotherhood, as it was known, was to develop a symbiotic link between poetry and painting. Many of Shaw's paintings were inspired by Rossetti's poems.
Shaw's painting depicts Maud in a lavish cream gown adorned with flowers, with its title taken from a verse of a poem by Alfred Lord Tennyson, 'Maud,' which is found painted at the bottom of the frame.
Perth is Millais' spiritual home, where Just Awake, a Victorian masterpiece, is currently on show. The jewel in Dundee's collection is Dante's Dream on the Day of the Death of Beatrice by Daniel Gabriel Rossetti, a sumptuously panelled work, like 'Maud'.
Oil on canvas, inscribed 'Maud', with the artist's monogrammed signature on a gilded frame with mother of pearl inlay, the $15,000-$25,000 estimate was never going to be enough, and the picture was taken to $43,750, around £31,000.