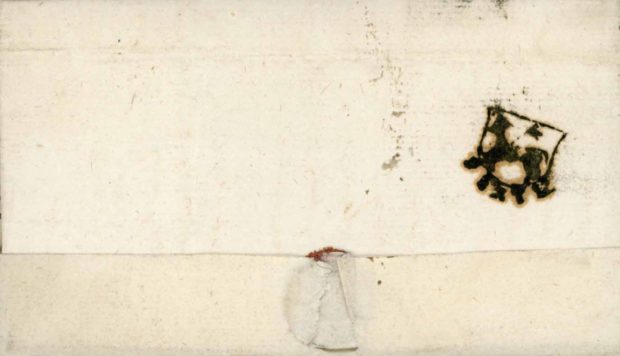 APPEARING at Cavendish Auctions, Derby in the last week of February was a fine collection of postal material from a Perthshire source.
It included a letter from 1751 on which a distinctive 'Perth Lamb' postmark had been struck. By this I mean an imprint on the envelope of part of Perth's coat of arms, the Lamb with banner, the device of St John the Baptist (hence the city's one-time alternative name Saint Johnstoun) and the word PERTH.
Struck in black ink, the mark measured about an inch in diameter and is unique among British postmarks. It has been recorded only on a few envelopes between March 1750 and June 1751. Why it causes head scratching among postal historians is that there was no need for the mark. Perth, with the rest of Scotland at this time, used a straight-line PERTH handstamp in black to denote letters sent from the town.
It has been conjectured that the lamb was struck on ecclesiastical mail, with St John's Kirk as its origin. This, however, is not borne out by the known senders and recipients, who are usually solicitors. More probably, it was a private delivery service to Edinburgh by a local carrier circumventing the official postal service.
Whatever, good strikes of the Perth Lamb are highly desirable, as the majority of the 15 or so known examples are struck in watery or oily ink and are blurred.
Cavendish described their example as "exhibition quality." Dated February 6, 1751 and sent from Perth to Edinburgh, the letter shows a clear strike of the Perth Lamb on the lower flap.
The hammer fell at £1400, with the Perthshire postal history in the Derby sale making a five-figure sum.