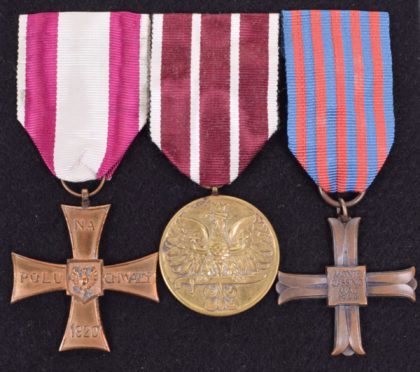 VISIT ANY high street and a Polish voice will seldom be far distant. With over 900,000 now living in the UK, Poles are Britain's largest foreign-born community. Additionally, there are countless descendants of the over 200,000 Poles who settled here after the Second World War.
The heroism of Poles during the war is remembered with awe and gratitude. Suffice to say that plaques marking their contribution are often placed at the very heart of our communities, on the walls of our civic chambers. With 381 graves, half of the war burials in Scotland, the beautifully-maintained Polish section of Perth's Wellshill Cemetery is a timeless reminder of their sacrifice.
Bravery in the face of adversity sums up today's item. This was a group of three Second World War medals awarded to Sergeant Michael Kuzmicki of the 12th Podolski Lancers, 3rd Carpathian Infantry Division.
The group consisted of the Polish Cross of Valour, Polish Armed Forces service medal and Monte Cassino Cross. Not often seen in salerooms, the medals were complete with ribbons and mounted on black felt display cloth.
Michael Kuzmicki served as a medical orderly with the 12th Podolski Lancers at the famous battle of Monte Cassino. He was awarded the Cross of Valour for his actions in the battle, during which he dressed the wounded under machine gun, mortar and artillery fire. At Piedimonte, he was wounded in the left arm and was evacuated to Scotland. Following the end of the war he settled in Edinburgh, where he became a tailor. He died in December 1976.
The medals sold at C&T Auctions in Royal Tunbridge Wells for a modest £170 – but they are, in a sense, beyond value.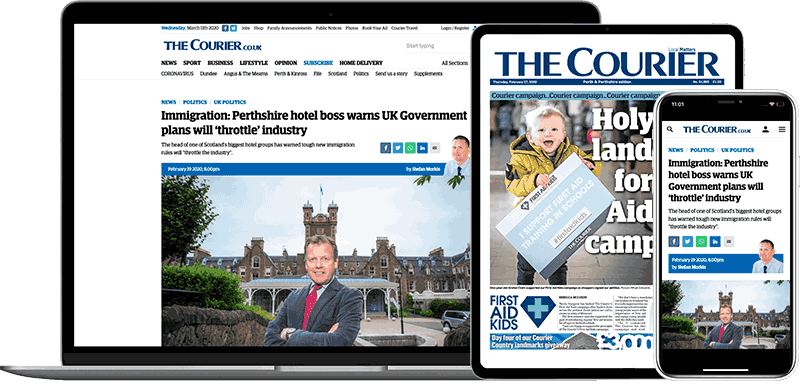 Help support quality local journalism … become a digital subscriber to The Courier
For as little as £5.99 a month you can access all of our content, including Premium articles.
Subscribe