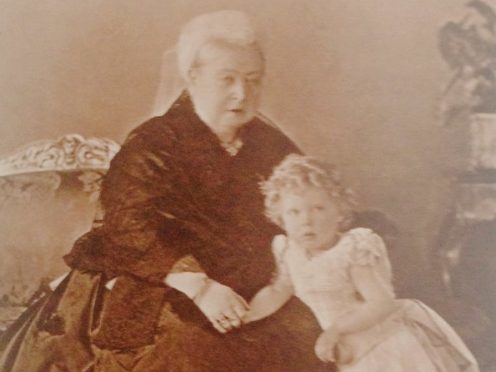 Charles Whitaker Auctions has not appeared in this column previously. They caught my eye by offering the private collection of costume and textiles formed by Helen Larson, who, with the help of the American Costume Museum, built a remarkable collection over five decades.
The collection was dispersed on April 28. It spanned several centuries and offered collectors, historians and institutions an opportunity to acquire historical, royal and haute couture with a secure chain of providence – many of the lots included copies of correspondence between Larson and the Costume Museum's founder Doris Langley-Moore, auction records and receipts.
Illustrated from the many items of European royalty in the collection is a provenanced Queen Victoria dress from the final days of her reign – a three-piece silk ensemble that she is known to have worn around 1900.
Here is the auction description, which completely defies my understanding of the subject: Black broadcloth and crinkled chiffon embellishments, peplum bodice having front buttons flanked by pleated chiffon, chiffon hem and trim to sleeve, two tiny welt pockets, embroidered white cotton undersleeves; matching jacket with frog closures and hemline pockets; trained skirt having a wide shaped band of chiffon to the lower skirt, single patch pocket and sideseam pocket, inverted pleats at the back.
I understand a patch of white silk sewn into the lining of the bodice was added to the Queen's garments to enable her staff to see when an outfit needed cleaning.
The ensemble had a label attached which stated: 'H.M. the Queen, Windsor Castle, 22-05-1900'.
In the Larson collection since the mid-1960s, this complete – and thus very rare – Queen Victoria's dress took a 10-times estimate $31,000, or about £23,000.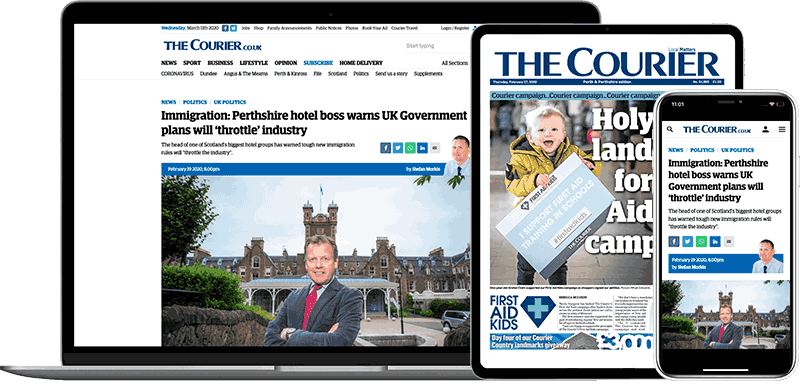 Help support quality local journalism … become a digital subscriber to The Courier
For as little as £5.99 a month you can access all of our content, including Premium articles.
Subscribe