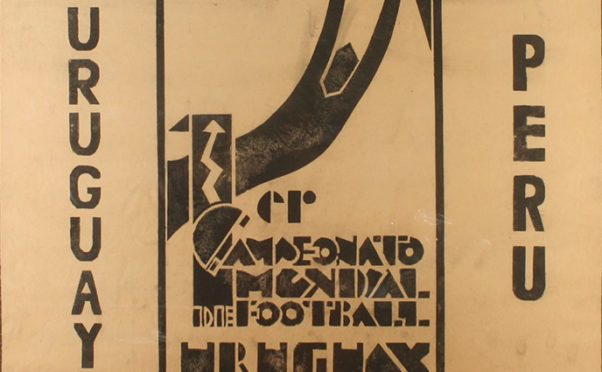 You'd have to have been holidaying in Timbuktu or Greater Lochee to be unaware that the World Cup kicks off in Russia in the coming week. Alas, no Scotland – again.
Illustrated, though, is an item from a previous competition in which Scotland did not have the travails of qualifying, as we stubbornly refused to participate!
This is a poster from the 1930 World Cup in Uruguay. It was designed by the painter and sculptor Guillermo Laborde for the Uruguay v Peru match in the tournament. The hosts won 1-0, setting them on the way to winning the trophy.
It was the inaugural World Cup and took place in Uruguay as the country would be celebrating the centenary of its first constitution, and as its national football team had successfully retained their football title at the 1928 Olympics. Only 13 teams took part and all matches were played in the capital, Montevideo.
In an attempt to gain some European participation, the Uruguayan Football Association sent a letter of invitation to the Football Association in London, even though Scotland, England, Northern Ireland and Wales had resigned from FIFA at the time. This was rejected by the FA and the home nations declined to participate.
Two months before the start of the tournament, no team from Europe had officially entered. FIFA president Jules Rimet intervened, and eventually four European teams made the trip by sea: Belgium, France, Romania and Yugoslavia.
The 3ft x 2ft poster came from the collection of an elderly academic print collector. It was purchased in South America and appeared in a pre-World Cup sale at David Lay Auctions in Truro, where the hammer fell at £350.