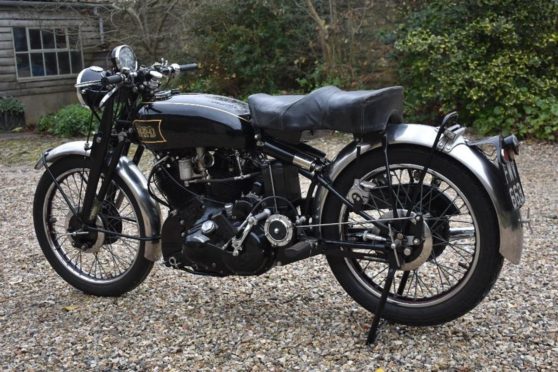 The Vincent Black Shadow is the default best-of-British motorbike for many enthusiasts.
These bikes are rare and command high prices. They were produced at Stevenage in Hertfordshire, weighed a thumping 500lbs and were propelled by a massive 1000cc V-twin engine.
Already marketing their existing 110mph Rapide machine as the world's fastest production motorcycle, the distinctive Vincent Black Shadow was introduced at the 1948 Motorcycle Show at Earls Court and announced with a top speed of 125 mph.
Widely considered the world's first superbike, it grew in stature when a photograph of American motorcyclist Rollie Free, wearing just a bathing suit and sneakers while setting a 150-mph record on a modified Shadow at the Bonneville Salt Flats, was flashed around the world.
They were renowned for this high performance, but the writer Hunter S. Thompson commented ominously, "If you rode the Black Shadow at top speed for any length of time, you would almost certainly die."
The model was made until 1955, after which the company stopped all motorcycle production.
A rare example of this classic English superbike – a fully-restored Vincent Black Shadow Series C, manufactured in 1949 – is due under the hammer this week at Charterhouse Auctions in Dorset. It was bought by the owner as a box of bits in 2008 and he spent the following year fully restoring it. Since then, the bike has covered just 200 miles and lived in its octogenarian owner's Cambridge hallway, where it could be appreciated every day.
The 70-year-old bike will be sold on Thursday at the Bristol Classic Motorcycle Show and carries a punchy £55,000-£65,000 estimate.
In 2016, Bonham's set a record auction price for any British motorcycle with the sale of a 1938 Brough Superior 750cc BS4 for £331,900.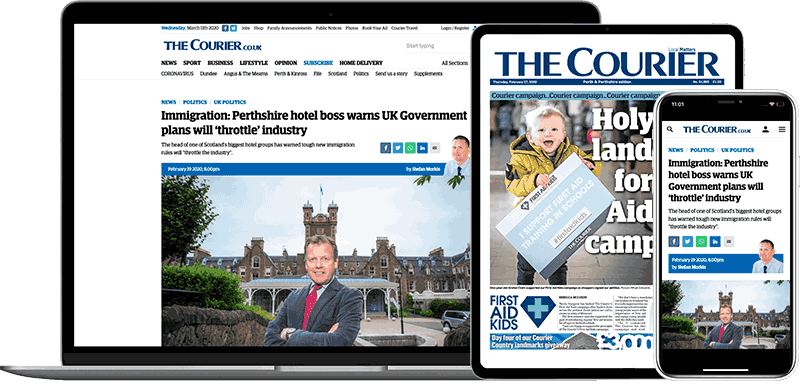 Help support quality local journalism … become a digital subscriber to The Courier
For as little as £5.99 a month you can access all of our content, including Premium articles.
Subscribe