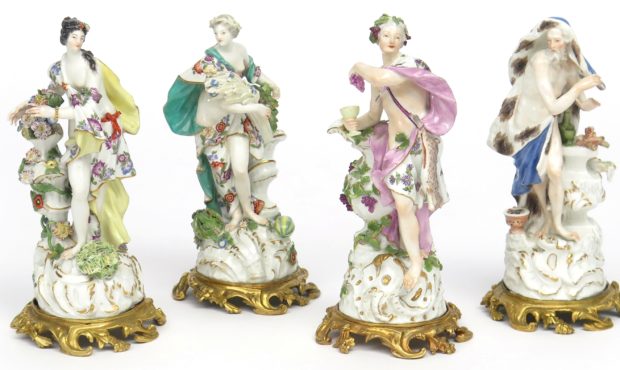 With record winter temperatures across the country, the dilemma on what to wear outdoors has been as much a topic of conversation as the weather.
Yet think of the quandary for the world's great porcelain factories, who have marked the four seasons in the traditional way for 350 years – adorning figures and centrepieces with typical seasonal decoration. The seasons used to follow some sort of timetable, of course!
The Bow, Derby and Chelsea factories all produced the Four Seasons as figures – and I had an elderly neighbour who use to pooh-pooh her Chelsea figurines as they were 'only' marked with the extremely rare gold anchor (1756-1769), rather than the howlingly rare red anchor mark from half a dozen years earlier. The only set I know of the latter is the New York Met. I wish I'd had her problem!
The pace-setter for sets of the seasons was the great Meissen factory, near Dresden. Its top modellers thrived on the variety and contrast the four designs allowed – with different themes for spring, summer, autumn and winter.
A fashion grew across mid-18th century Europe for the figurines as decorations for the dining table. Horace Walpole, writing in 1753, stated that even in England, "jellies, biscuits, sugar-plums and creams have long given way to harlequins, gondoliers, Turks, Chinese and shepherdesses of Saxon china."
Woolley & Wallis Auctions on February 19 sold a set of Meissen figures of the Four Seasons dating to around 1760. Each was modelled as a Classical figure with seasonal attributes; Winter with an ermine cloak and a brazier, Spring with flowers, Summer with a sheaf of corn, and Autumn with a grapevine and wine.
The figures carried Meissen's blue crossed swords and sold for a handsome £6000.
Picture: Four Seasons by Meissen, £6000 (Woolley & Wallis).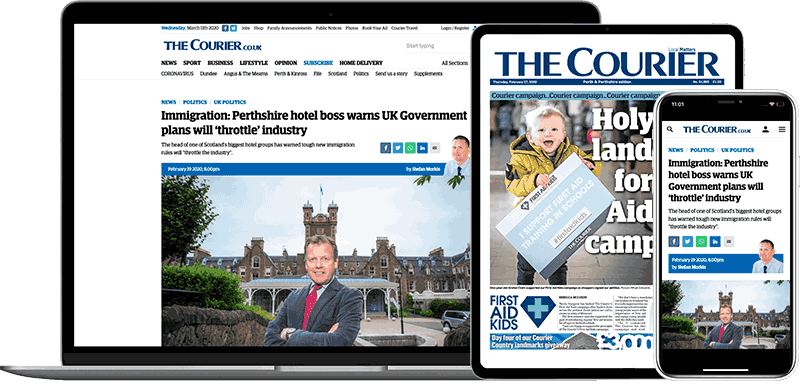 Help support quality local journalism … become a digital subscriber to The Courier
For as little as £5.99 a month you can access all of our content, including Premium articles.
Subscribe