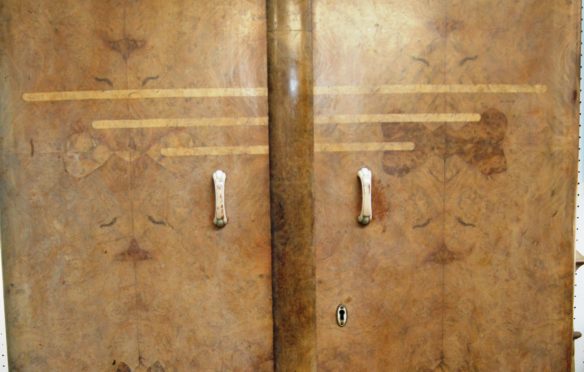 Readers the length and breadth of Courier Country will have owned a piece of McIntosh furniture at some stage. Alas, no, not Charles Rennie Mackintosh, but Alexander Henry McIntosh (1835-1919).
Founded in Kirkcaldy in 1869, McIntosh's furniture-manufacturing business grew so rapidly that he was able to open the imposing Victoria Cabinet Works in the Fife town just over a decade later.
Little is known of his early output, but the skills of his cabinetmakers soon spread far and wide, allowing the factory to exhibit at the World Fair in Paris in 1878 and at the 1879 Sydney Exhibition.
So to Ruby Antiques at the Scottish Antique & Arts Centre at Abernyte, where a corner space when I visited was allocated to an Art Deco wardrobe, probably made by A. H. McIntosh in the mid-1930s.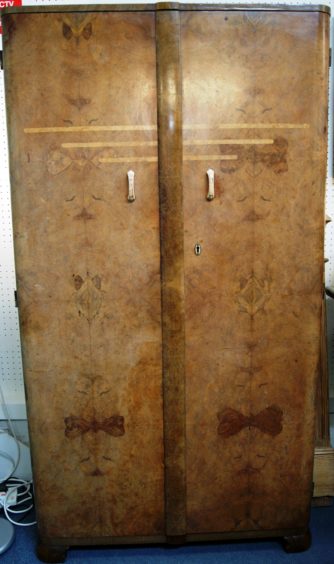 I am aware that built-in wardrobes are the thing nowadays, but wouldn't this make a stylish addition to any bedroom, and probably at a far more reasonable cost?
Of modest proportions, bird's eye maple veneered, with lovely Art Deco features such as the crossbanding in darker wood, horn handles  (I think) and pretty bow motifs, the piece shouts of the skills of the Mackintosh workforce between the wars – when, of course, the factory switched its manufacturing priorities to supply aeroplane wings and other essential military requirements.
Internally, the wardrobe boasted quality fittings which belied its 80-plus years of service as a functional piece of furniture – and as an architectural statement.
Later bedroom suites were constructed from light teak veneer, and many of these carried the McIntosh label, the Scottish thistle and crown.
The wardrobe carried an equally-attractive price of £250.
Picture: Art Deco wardrobe, £250 at Ruby Antiques.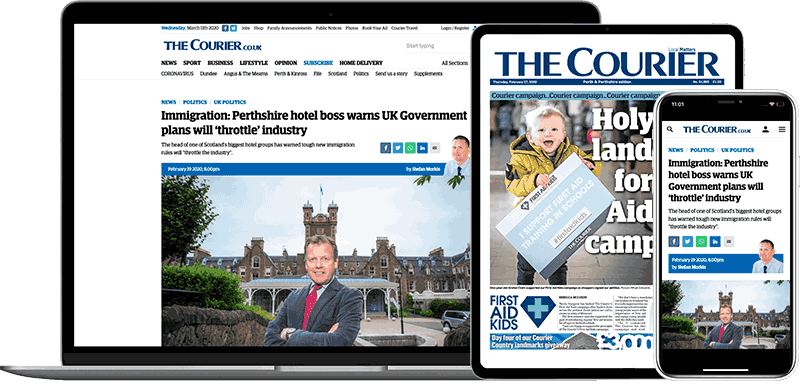 Help support quality local journalism … become a digital subscriber to The Courier
For as little as £5.99 a month you can access all of our content, including Premium articles.
Subscribe