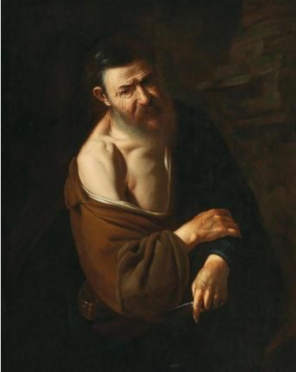 Sold for over 100,000 euros by Dorotheum Auctions in Vienna on April 30 was this Roman School, c1603-20 oil on canvas, depicting Saint Bartholomew.
The painting came from a private collection and its quality is so remarkable that it was once thought to be by the great Italian painter Caravaggio. A 'Caravaggio' representing an 'Apostle' was recorded amongst the 17th Century holdings of Dutch collections in Antwerp – hence its tentative attribution to the Milan-born Michelangelo Merisa (1573-1610), who adopted his painterly name after moving to the town of Caravaggio.
Instead, the picture closely relates to a work in Vienna which is signed by the Dutch artist Johannes van Bronchorst and dated 1652. It is now thought that Bronchorst painted St Bartholomew on his return to Utrecht from a visit to Rome where he was a student of Caravaggist painters.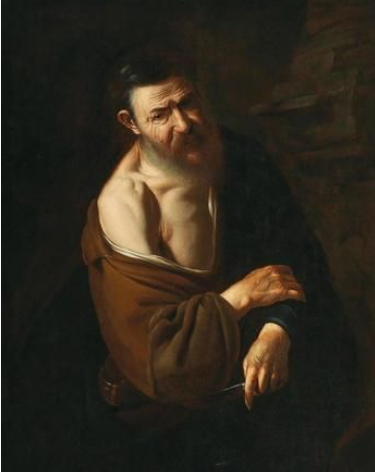 Which brings me to Perth Art Gallery's magnificent 'Caravaggio', which is on permanent display in the lower gallery.
To explain the inverted commas, the Perth oil – which shows the mythological Prometheus – was once attributed to Caravaggio – and, indeed, still is according to the newest catalogue of the city's collection, Oil Paintings in Public Ownership in Perth, Kinross & Angus (2013).
Prometheus, shown as a fallen titan, a major theme of his mythology, was presented to the town by the Earl of Airlie in 1833. It is unsurprising that it was considered then a work by the Milanese master – the dark background, the deployment of light to achieve the striking pose and its highly realistic details, are all qualities close to Caravaggio's style.
Although it bears a 'Caravaggio' label, the Perth painting is now attributed to the Italian baroque artist Luca Giordano (1634-1705).
Picture: St Bartholomew, €103,000 (Dorotheum, Vienna).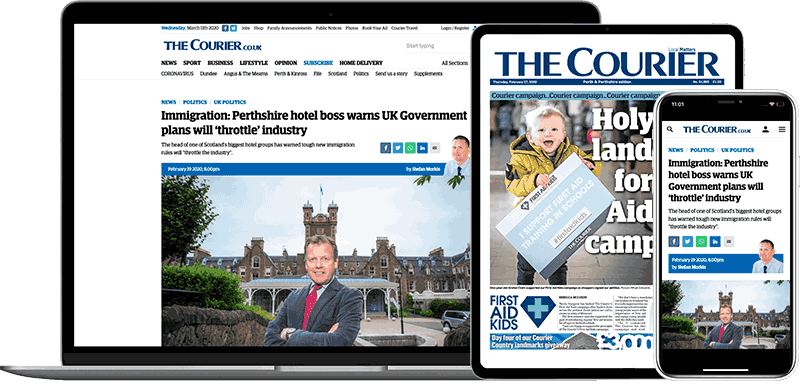 Help support quality local journalism … become a digital subscriber to The Courier
For as little as £5.99 a month you can access all of our content, including Premium articles.
Subscribe