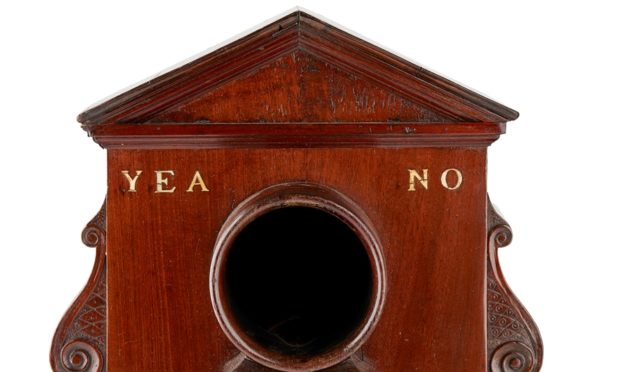 AS IF you hadn't had enough of elections, along comes today's illustration of a ballot box!
This Victorian survivor featured in Lyon & Turnbull's sale in Edinburgh on May 14.
It looked a decorative little piece, and perfectly captured the Classical style of the Regency period. It measured 16in x 16in and was made from inlaid mahogany with a gaping portal for the votes to be cast.
It probably had little to do with parliamentary elections – although they were formalised after the Reform Act in 1832, around the time the box was made. Instead, it was probably used in a private club to elect members and office bearers, or to make decisions.
The lower 'No' compartment has its ivory lettering reversed – sometimes seen in work by illiterate craftsmen in the 50 years either side of 1800.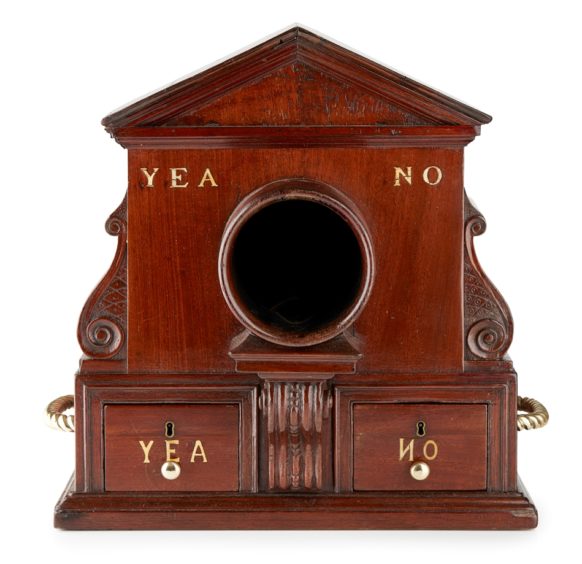 The box reminded me of the 1922 poll in Dundee in which Winston Churchill was sent home to think again.
Elected Liberal MP in 1908, Churchill remained one of the city's MPs for 14 years. His relationship with the citizenry became strained, however, over issues such as votes for women, his role in sending troops to break up miners' riots and his stance on Irish home rule.
Appendicitis in the run-up to the 1922 election limited his campaigning and he finished fourth. He later wrote: "I found myself without an office, without a seat, without a party and without an appendix." Ah, but not without a reminder of the experience…
The ballot box into which 32,578 townsfolk plumped for Neddy Scrymgeour is preserved in the city's collections.
Lyon & Turnbull's example was – like Churchill – hammered, taking £900 when the gavel fell.
Picture: Victorian ballot box, £900 (Lyon & Turnbull).