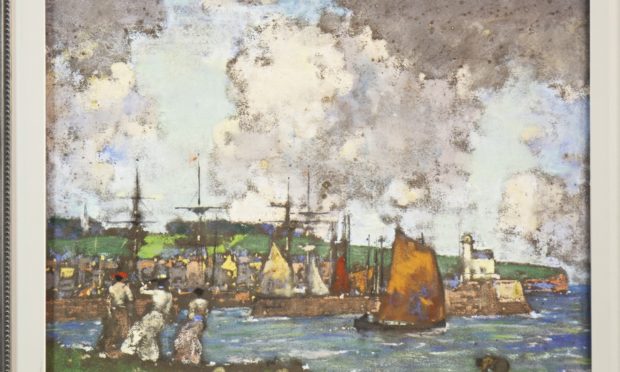 Artist James Watterston Herald has appeared in this column a few times – though never to my dimming memory with a painting of his own backyard.
McTear's Auctions had such a thing in their June 5 sale in Glasgow.
An impressionistic pastel on paper, it shows Arbroath harbour, 17in x 20in, and is framed and under glass. It was a view that came to be familiar to the artist, resulting in at least a dozen similar scenes.
Born in Forfar in 1858, Herald moved to Edinburgh with his parents around 1884 and it was in Scotland's capital that his work began to attract attention. He then lived in London for eight years, before upping and flitting to Arbroath in 1901 – "for twa weeks at the maist." He remained there for the next 13 years until his death in 1914. Content to earn no more than a living and judged by contemporaries as a recluse, he quietly worked in his Commerce Street studio or his home in Bank Street.
Herald is best known for brooding, 'blottesque' watercolours and pastels, where drops of pigment were applied to wet paper and manipulated with sponges to give his pictures a washy, spontaneous look – except that it took very skilful manipulation of paint, colour and touch.
Arbroath Harbour, seen here, shows the town on a squally day. The fishing fleet is taking advantage of conditions to set sail; strolling women are caught in a gust and wrestle with their bonnets.
Possibly a study for a harbour scene in Angus Council's collections, it carried pre-sale hopes of £700-£1000, and was duly knocked down for a mid-estimate £850.
Picture: Arbroath, by James Watterston Herald, £850 (McTear's).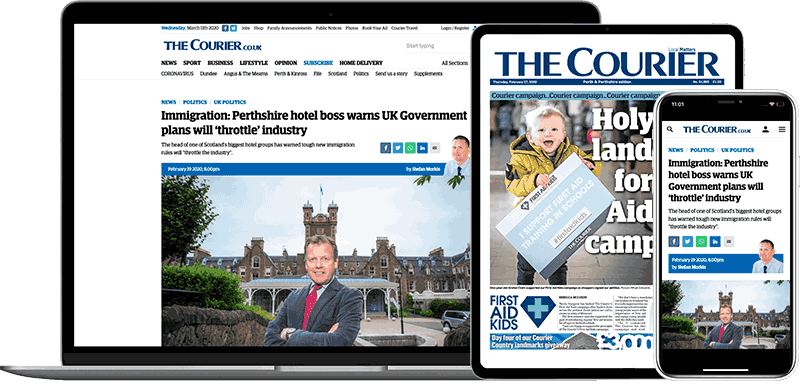 Help support quality local journalism … become a digital subscriber to The Courier
For as little as £5.99 a month you can access all of our content, including Premium articles.
Subscribe