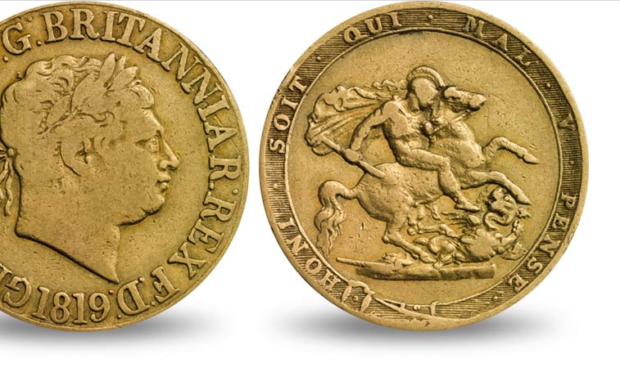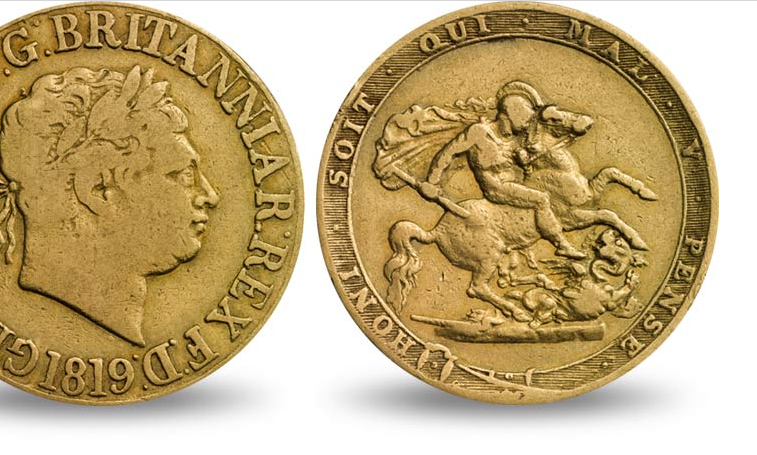 A highly-unusual public ballot to sell an extremely rare gold sovereign will be staged by the Royal Mint on Friday this week.
The coin is one of possibly 10 such sovereigns known in the world.
Minted in 1819 during the reign of George III, the sovereign is being sold by ballot to commemorate the 200th anniversary of the birth of Queen Victoria that year.
The highest quality 1819 sovereign known to exist achieved a price of £186,000 at auction in 2013. The example offered by the Royal Mint is rated 'good/fine' and its price is fixed at £100,000 to reflect its rarity.
What I understand will happen is a 'winning bid' will be drawn from those potential purchasers lucky enough to have been able to pledge the fixed £100,000 prior to June 28. They also had to have their applications approved.
Sovereigns struck in 1819 are rare. Only 3574 were made. They were minted on five separate occasions, between August and November 1819, and the coins were struck using gold provided by private merchants.
In 1829, the Royal Mint asked the Bank of England for samples of all modern sovereigns (those struck since 1817) and only two 1819 sovereigns could be found.
Two hundred years after they were struck, numismatists have recorded just 10 surviving examples.
The Royal Mint, based in Llantrisant, South Wales, is a company owned by the Treasury. The winning bid for the sovereign, which has been on display at the Royal Mint's visitor centre in Llantrisant during the summer, will be unveiled on Friday.
Thankfully, I don't collect coins that cannot be easily exchanged for caffeine or calories!
Picture: rare 1819 gold sovereign (Royal Mint)