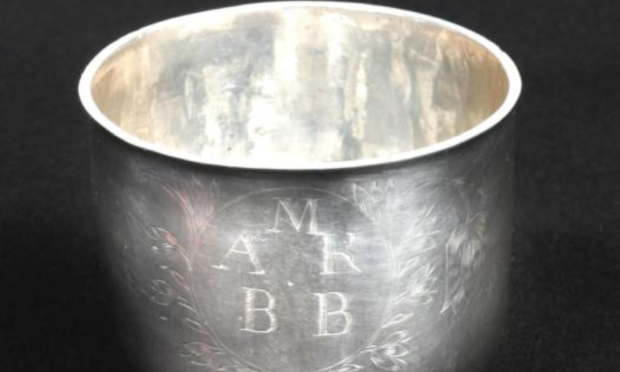 Scottish provincial silver – generally 18th and early 19th Century silver individually hallmarked by smiths working in towns such as Perth, Dundee, Montrose, Elgin and Arbroath – differs from other silver in that at least 90% is made up of flatware, that is, spoons, sugar nips, ladles, and so on. Other pieces, such as a beakers, teapots and snuff boxes, are known as hollow-ware and are extremely uncommon.
Among the chief rarities is silver from Banff, which brings me to a tumbler cup from the reign of Charles II.
The 2in x 3in x 3in cup (illustrated) was made by William Scott the elder of Banff around 1680. It bears 'VS, ABC' hallmarks and is of circular form. The Scottish silver historian Henry S. Fothringham considered 'ABC' to be a Banff town mark due to Scott misinterpreting the principle of date letter punches for each year and ordering a single punch incorporating the first three letters of the alphabet instead.
One side is engraved with two pairs of initials, 'AK' and 'BB', below the single letter 'M' – possibly an inscription for Alexander Ker and Bessie Burnett, who were married in Aberdeenshire in 1688.
An exceptional piece, nearly 340 years old and in remarkable condition for its age, the cup was the undoubted star of Cheffin's sale in Cambridge on August 1, where it sold for £11,000 ahead of pre-sale hopes of £6000-£8000.
The last time this column featured a piece by William Scott of Banff – a rare quaich which sold for a record £49,000 – was 21 years ago.
If not quite a rarity, I'm a bit of an antique myself!
Picture: Banff silver cup, £11,000 (Cheffin's).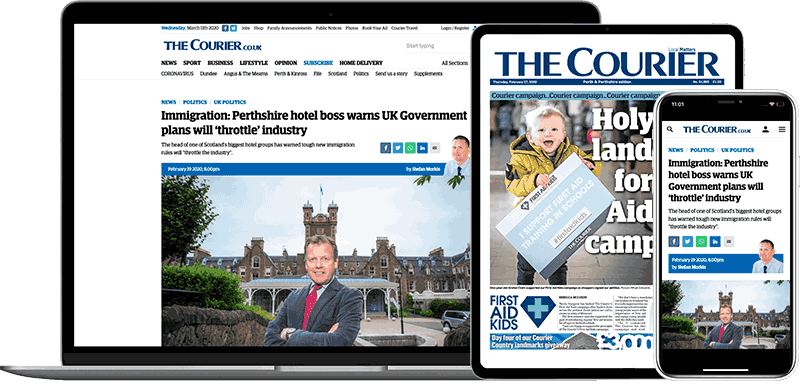 Help support quality local journalism … become a digital subscriber to The Courier
For as little as £5.99 a month you can access all of our content, including Premium articles.
Subscribe