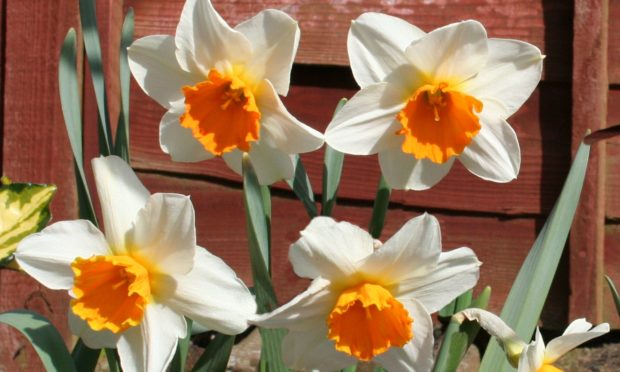 As the dormant season arrives, this is the perfect time to do some garden renovations.
Some trees, shrubs, roses and herbaceous plants may have outgrown their allotted spaces or are in need of replacement.
I had the climbing rose Mme Alfred Carrier, shrub rose Ispahan and the shrub Lonicera Baggesons Gold now all so big that they were restricting access along paths.
Some got a severe pruning and some got removed.
This creates fresh garden space needing new plants.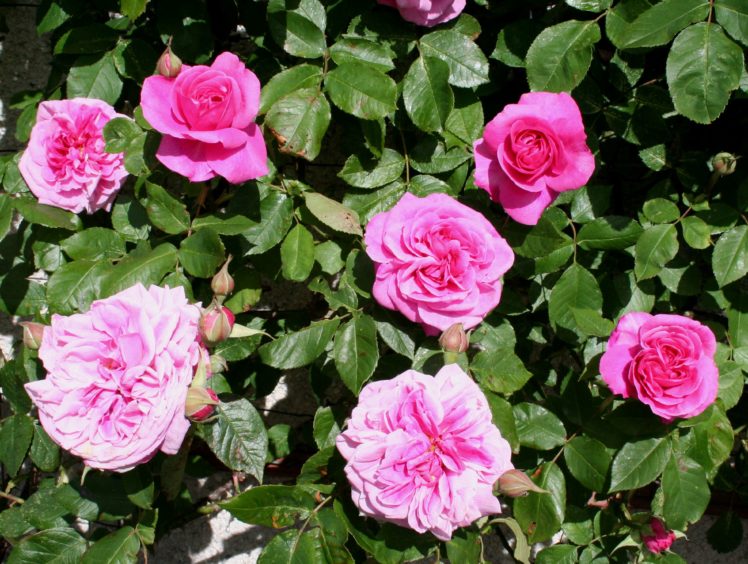 In selecting new plants we tend to think of the obvious flower power, but we also need to consider, autumn colour, berries, variegated foliage, colour of stems and scent of flowers and foliage.
There is a wealth of plants with scent for both the garden, greenhouse and in the home.
Home and greenhouse.
Many plants can be grown in the greenhouse then transfer them to the house once they start to flower.
Freesias, hyacinths daffodils and narcissus grown from dormant bulbs planted in pots in early autumn can be in flower from December onwards.
Use prepared hyacinths for forcing to get an early show. Most daffodils and narcissus are scented, but some have quite a strong perfume such as the Cheerfulness varieties as well as the Jonquils.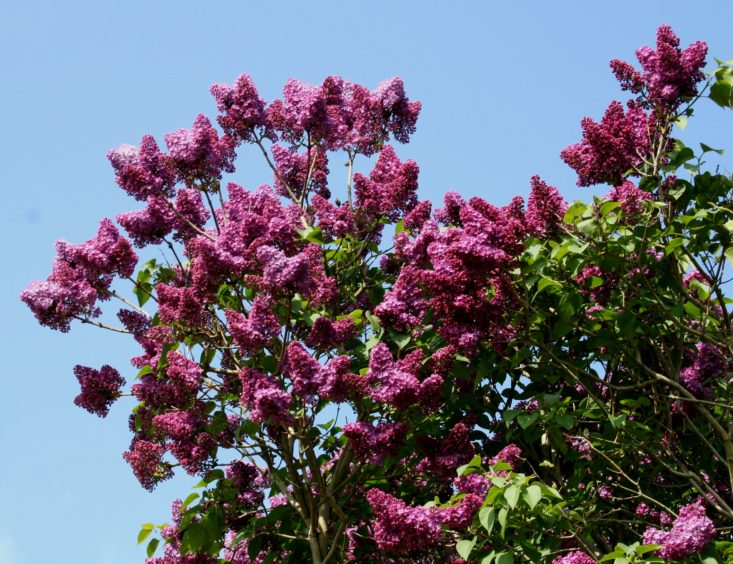 These can also be used to advantage in the garden in drifts alongside paths, patios and door entrances.
They are also perfect in tubs and outdoor pots mixed with spring bedding plants.
After flowering they can be planted out in the garden where they will grow again and flower in years to come.
Gardenias and Jasmine are grown as pot plants under glass then brought into the house when flowering.
In time they can grow quite big so give them a wee bit of pruning after flowering to prevent them getting too big.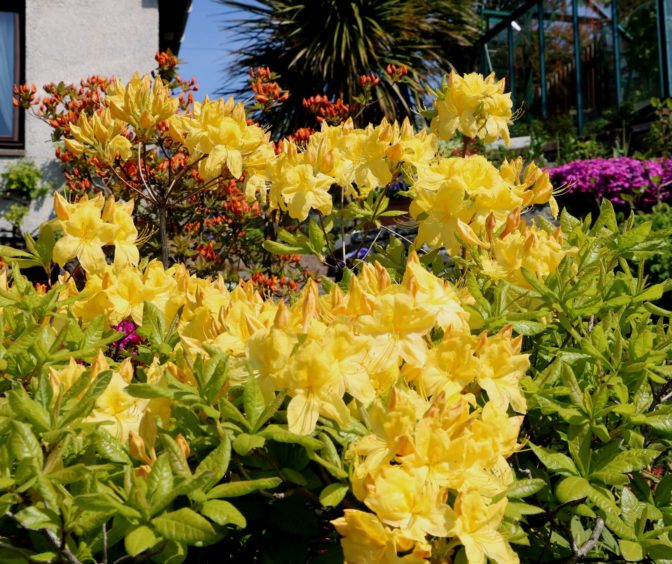 Outdoor scented plants.
Oriental lilies are one of my favourites for huge scented flowers.
They can also be cut and put in a vase to provide both flowers and a heady perfume, but take care as the scent is quite strong and some folk may be allergic to it.
Bulbs are often bought in late summer or autumn for immediate planting though some suppliers don't deliver till February.
Lilies are also very popular in the herbaceous border, but for scent also plant up some flag iris as most of these are scented.
Garden Pinks come in a range of colours and as they are all low growing they are perfect for the front of borders or on top of walls where drainage is good. They are nearly all scented.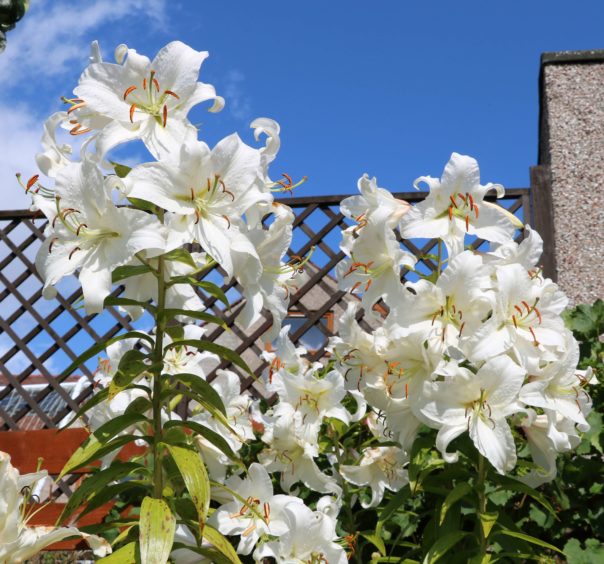 When planting up my tubs, pots and hanging baskets with summer bedding plants I always include some dark blue petunias as they have a wonderful perfume, and for an impressive dot plant in a large tub try a Datura stramonium known as Angels Trumpets because of the large tubular flowers. They are pollinated by a night flying moth so the plants becomes highly scented in the late evening, but take care with this plant as all parts are highly poisonous.
Tulips are also used in tubs, pots and borders for the spring display and quite a few are said to be scented.
The white tulip Purissima has a lovely scent, and though I have planted up many other scented tulips their scent was not very evident.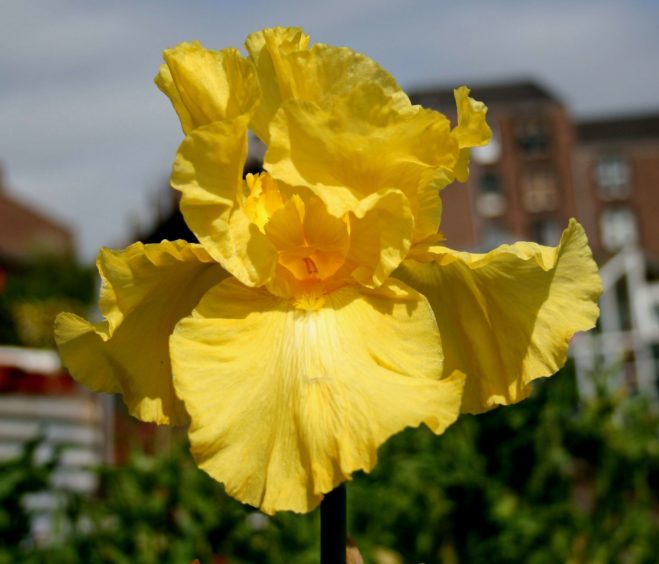 There are numerous shrubs and climbing plants with great scent including Viburnum carlecephalum, most lilacs, Philadelphus, Hamamellis mollis the witch hazel, honeysuckle climbers, and many Azaleas have a great scent such as Azalea luteum.
When it comes to roses you are just spoilt for choice, but a few of my favourites must include Margaret Merril, E H Morse, Wendy Cussons and the shrub rose Gertrude Jekyll.
The scented garden would not be complete without some herbs for scent as well as culinary use in the kitchen. A must for a few herbs will be rosemary and lavender.
Wee jobs to do this week
After a long wet summer some of us hoped for a better autumn, but so far that has been a very distant dream. Heavy rainfall and gales have taken down a lot of leaves from deciduous trees and shrubs.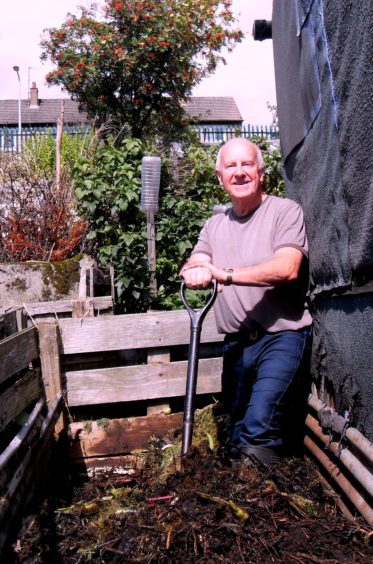 Take the chance of any dry days to rake and brush up the fallen leaves and add them to the compost heap.
This will be getting quite big now with last summers old bedding plants and waste from the autumn harvests, so it will benefit from being turned over to help decomposition.
It is quite hard work, but we can all benefit from the occasional wee bit of hard graft.