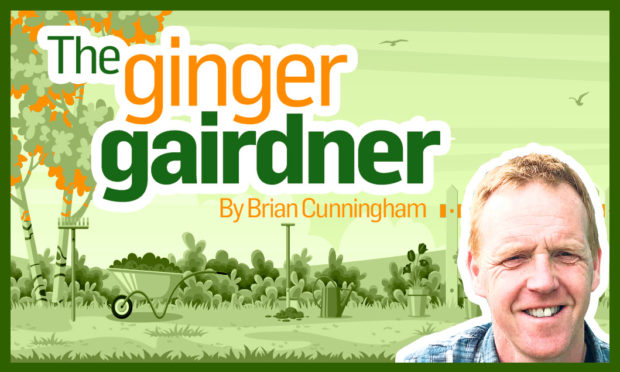 Despite what we may think, tulips did not originate from the Netherlands, although it was there the craze for these bulbs developed to the point they cost more than a house 400 years ago, Brian Cunningham explains.
Today when we think of the tulip, most of us would immediately link them with the bulb fields of the Netherlands.
However, the species tulip, those growing in their natural environment, are mostly native to the mountains of Persia, China and Turkey. The name is thought to derive from the Persian word "turban", the shape of which the bloom resembles.
Tulips were being cultivated in Istanbul as early as the 11th Century but it wasn't until they were imported to the Netherlands in the 1500s that the craze for these bulbs began, a love affair that is today a multi-million-pound industry, supplying "bedding tulip", cut-flower and bulb markets throughout the world.
During the "tulip-mania" craze of the 1620s and 1630s bulbs became so expensive that they were used as hard currency, until the market in them crashed.
In some cases a tulip bulb could cost more than a house in Amsterdam 400 years ago.
It's strange to think that one of the things making these bulbs so popular had come from a mosaic virus that was being spread by aphids. Flowers from infected bulbs would have broken colourings, creating flame-like streaks on the blooms.
Over the years more than 3,000 cultivars of tulip bulbs have been created. But don't worry, only healthy bulbs of tulips like Princess Irene are allowed to be sold today.
She belongs to one of 15 groupings of tulips called Triumph that have beautiful cup-shaped flowers.
Some of the other groupings are easily recognisable by their names. Peony tulips have large, double-petal blooms resembling those of the peony flowers, the same as those coming under the lily-flowered grouping, which have flute-shaped flowers that gradually arc backwards – somewhat similar to that of a lily flower.
If you are looking to bring a touch of class and elegance into your garden at this time of year, choose a tulip from this group.
One such is Cistula, which has lemon-cream tones of tall stems. This is one I would go for.
Fringed tulips look like someone has taken a pair of scissors and made lots of snips at the end of the petals, giving these flowers a ruffled look.
Those with knowledge of Latin will instantly recognise a tulip from the viridiflora (green-flower) group, as flowers from these bulbs have a certain degree of greenblended into each flower.
This year I am growing Green Star from this group which performs just as its name suggests, giving an exotic feel to my display when the flower fully opens.
Finally, there is a flamboyant grouping of tulips whose petals are a little bit of all of the above. Curving, twisting and fringed, they colourfully combine to give us cultivars of parrot tulips, whose flowers resemble the feathers of the bird they are named after.
I think they should be renamed the party tulip.
Either in bold groupings, combined with different colours of other tulips or planted among low-growing seasonal bedding such as pansies, tulips make such a wonderful and vibrant addition to your spring garden display and their strong, sturdy stems also make them great cut-flower displays for a vase in your house.
That is if you can spare a few from your garden without spoiling the fantastic display.
Tulips are planted in October and November, slightly later than your daffodils, crocus and other spring-flowering bulbs.
We do this to reduce the risk of problems with tulip fire disease which, if your bulbs had, you would recognise by their leaves having brown spots and becoming all distorted and withered, looking as if they'd been scorched by fire.
Throw these in the bin if you suspect your tulip bulbs are affected.
Once they've finished flowering a seed head will begin to form.
It's best to nip that off and, instead of the plant using up resources to create seed, all its efforts will be concentrated back into the bulb for flowering again next year.
Once the foliage has all turned yellow it means the plant has died back enough so you can cut it off at ground level and tidy up.
Beautiful they certainly are, but I think tulips can be funny, as in unpredictable.
You may only get three or four years out of a tulip bulb, though I have heard of other gardeners who have had theirs in the ground for years.
Whatever yours do, they are a lovely addition to any spring garden.
Brian Cunningham is a presenter on the BBC's Beechgrove Garden, and the head gardener at Scone Palace.