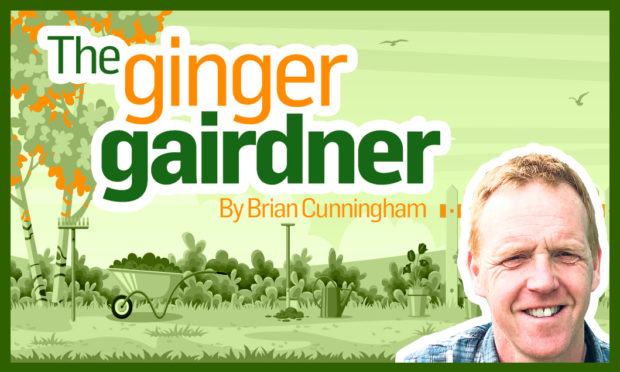 It's the time of year when the results of our careful planning and planting should be on glorious display. Brian Cunningham gives us ideas on how to plan a gorgeous summer garden.
It's finally here, the mid-summer peak where all seems perfect in the garden. I find there's a sense of calm in the garden too, where we can sit and enjoy the near-perfect picture we have been working so hard to create throughout the year.
To get the most out of the limited space we have, the majority of us create mixed borders in our gardens.
Trees, conifers, shrubs and topiary give the year-round structure while the gaps in between, at this time of year, are colourfully filled in with herbaceous perennial plants.
These are plants that give us a summer display, their foliage above ground dies back in late autumn and they have a rest over winter, the roots below ground staying alive before coming back with the shoots of new life in spring, when the journey begins all over again, year after year.
Many larger parks and gardens have the luxury of devoting whole areas of space solely to herbaceous perennials creating vibrant, dynamic displays. That is something I am trying to create in my own garden at home, albeit a smaller version in a 3m x 5m bed.
I wrote recently about how inoffensive and popular Iris seem to be, and I would say Geranium falls into this category too. Geranium is a large genus containing many tough cultivars, perfect for a place in our Scottish gardens, although they won't be happy in waterlogged soils. I think, because there are so many, this has put me off getting to know them better and using them more often in the displays I create. This is something I intend to remedy.
Back in May I planted a clump of Geranium Rozanne which, from early June, has been showing terrific flowers of violet-blue with a white centre, and which I expect to continue flowering into autumn and the first frosts. I have planted this at the front of my border. It's 20cm tall though, as I have seen from other plantings, next year it will be up to 50cm tall.
To put next to this sprawling, cut-leaved foliaged Geranium, I was looking for a plant that looks good yet at the same time has a quality that sets the two neighbours apart. Liatris spicata will give extra height but as this plant doesn't start flowering until mid-July it also needs something else, which it has through its grass-like scrappy green leaves. This exotic-looking perennial is at its best when in flower, each plant producing magenta bottle brush spikes – a favourite of bees and butterflies.
I'm never one to keep up with trends and it has only been the last couple of years I have got into grasses, around 20 years behind everyone else. One I'm in love with is Miscanthus Morning Light, with its narrow leaves with white margins, and standing around 1.2m. From a distance it gives the impression of being silver, completing this planting combination trio perfectly in my eyes.
Now I want to heat up and ignite energy into the border by introducing some warmer colours that link in with the cooler colours I already have. To do this I'm still using the colour purple, but this time it is with the foliage of the two plants I have on either side of my grouping. This also has the added effect of creating bold breaks into the constant green, leafy line of the border when viewed from a distance.
Heliopsis Burning Hearts is like a mini sunflower but with lots of yellow and red flowers on top of almost purple-black foliage, and Lysimachia ciliata Firecracker produces a clump of upright, single stems which have nodding, star-shaped yellow flowers.
The next section is where I've just gone for it. First I have orange-red flowers from a day-lily. I actually have a second planting further up in the same border – something you shouldn't be afraid of doing yourself, repetition being one of those garden design tricks which are good on the eyes.
Then an absolute belter in Alstromeria Indian Summer, a Peruvian Lily round about 1m tall, with lots of coppery orange and golden yellow flowers. This is another that will now keep producing until the frosts come.
Just when it looks like the colour scheme is beginning to settle it's time to throw in a firework which I have done with a border Phlox. This has quite extravagant reddish pink flowers, completely at odds with the plants that surround it, but works a treat. Well it does in my eyes, but if I find in time that I change my mind, these herbaceous perennials are mostly easy to reposition in early spring, so I'll just shift it to another part of the border.
This way I'll keep having great fun experimenting with plant combinations while I create an exciting and colourful summer border.
Brian Cunningham is a presenter on BBC's Beechgrove Garden and head gardener at Scone Palace. Follow him on Twitter @gingergairnder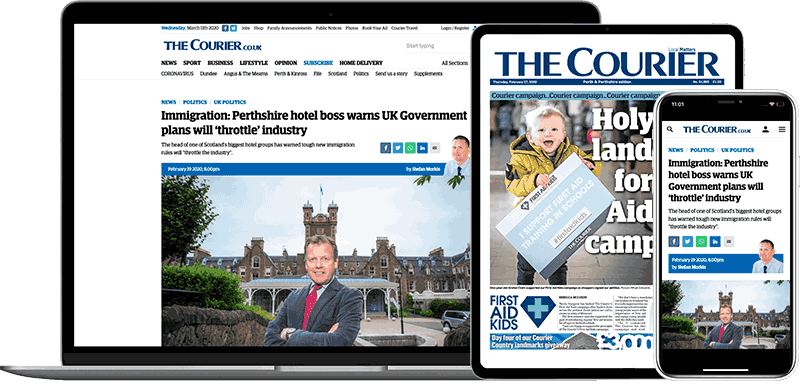 Help support quality local journalism … become a digital subscriber to The Courier
For as little as £5.99 a month you can access all of our content, including Premium articles.
Subscribe