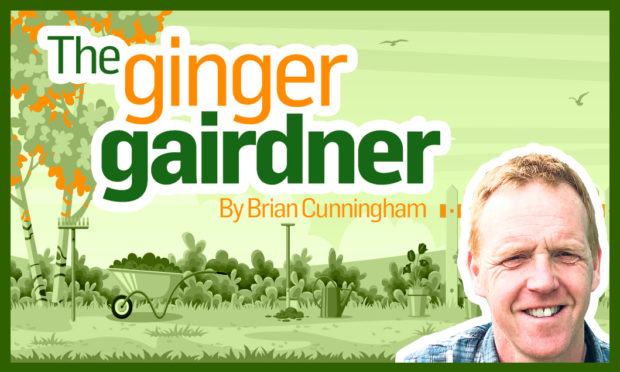 Lots of the gardening jobs we do are seasonal, meaning there is only a small window in the calendar year when they can be carried out.
For example, bulb planting for a spring display must be done in early autumn, so that they are in the ground early enough to take advantage of the warm soil and rains to put down initial root growth that will see them through the winter, before fully bursting into life come the spring.
As we are now settling into August, the last of the garden birds are finishing their breeding season and saying goodbye to their nests, so the current seasonal task is cutting our hedges.
It's fair to say hedge cutting is one of my favourite jobs. I think it's because when you look back at what you have done there is an instant result. You start with a shaggy, untidy looking key component of your garden and by the time you have finished your hedge is back to looking its clean-cut best. Also, I can't hear the phone ringing when I'm working the hedge-cutter, so it also means I can get work done in peace.
As early as the Bronze Age there's documentary evidence of hedges being used as they still are today, to separate land from that of neighbours, while during Roman times hedges were made using plants with thorns and sharp branches as a defence against enemies.
After the Second World War we lost a lot of our hedgerows as farmers were encouraged to remove them in a bid to increase food production using machinery which needed larger spaces in which to operate.
Sadly, we are now aware of the devastating effect this has had on our wildlife, as we have come to learn just how important hedges are for our native plants and wildlife. It's this knowledge that has encouraged me to follow guidelines set out by the Royal Society for the Protection of Birds and avoid hedge cutting during the bird nesting season, from the beginning of March to the end of August.
Of course, this isn't always practical. I can recall the privet hedge that grew either side of a wee lane that used to run down the side of my granny and grandad's house. Privet, Ligustrum ovalifolium, is a very vigorous growing hedge and if that wasn't cut two or three times over the growing season there was no way you were getting down that path, and certainly not without needing to put on a fresh set of dry clothes if it had been raining.
Thankfully, most hedges only need an annual pruning.
In these cases, and also if you are waiting until this time of year before setting about your hedges, it's always best practice to inspect them prior to cutting for any nesting birds and putting off trimming until they have fledged.
My favourite choice of plant for hedging is beech which comes in a green leaf and a purple form, too. They both look amazing when combined together, with splashes of purple breaking up the green and as someone who always looks for value for money in plant, a beech hedge will also give us autumn and winter interest when the leaves turn a burnt orange colour.
Although deciduous trees, beech and hornbeam still retain their leaves over the winter months, only losing them after the winter when the new leaves start to unfurl and push the old leaves off. As we generally have our hedges under two metres tall, this keeps the plant thinking it is still in its juvenile state where, at this stage in its growth, it would keep a hold of its leaves to help protect itself from the winter weather.
Although mostly viewed as a medium-sized shrub, another plant I'm increasingly liking the look of when used as a hedge is the Cherry Laurel, Prunus laurocerasus. This is an evergreen with dark, glossy leaves that produces fragrant white flowers in spring.
What does differ is the pruning technique. With this hedge it is better to cut each stem individually with a pair of secateurs rather than using hedge-cutters which tear the large leaves, giving a ragged and untidy appearance. This task sound more arduous than it actually is.
Cherry Laurel is a great hedging plant for a larger garden but author Kenneth Cox in his book Garden Plants for Scotland does recommend slower growing forms more suitable for the smaller garden such as Otto Luyken, which only reaches a height and spread of 1.5 metres.
The final consideration for a hedge is its shape. I must admit this is something I have not seen myself very often but apparently the correct method to train your hedge is in the shape of an "A".
This method allows the bottom of the hedge to stick out slightly, meaning it will be able to receive better light, which is essential for good growth, a problem especially on the north side of the plant, and will ensure that the whole edge is full of foliage with no gaps.
Whether they are for privacy or security, creating a wind break or as a backdrop for plants, tall or low-growing and even as art, hedges are a great and valuable addition to any garden.
Brian Cunningham is a presenter on BBC's Beechgrove Garden and head gardener at Scone Palace. Follow him on Twitter @gingergairdner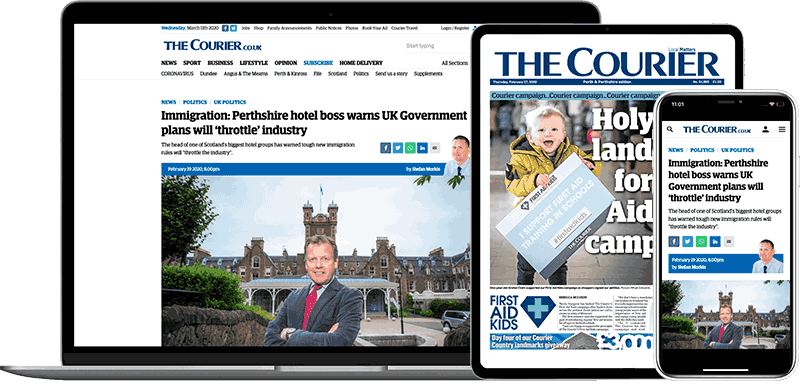 Help support quality local journalism … become a digital subscriber to The Courier
For as little as £5.99 a month you can access all of our content, including Premium articles.
Subscribe