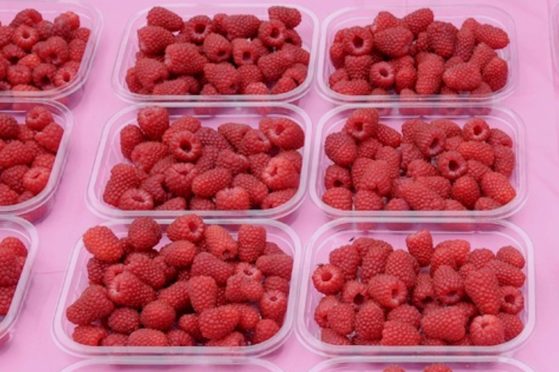 John Stoa looks ahead to the new year in his garden
As we begin the new gardening year, and day length is limited and winter begins to look serious we are better off at home reading gardening magazines, or browsing through the latest plant and seed catalogues.
We can look back over the previous year to see what we can do about those plants that did not live up to expectations, and build on those that turned out to be our winners.
Also take time to look over the box of seeds left over from last year to see what is worth keeping and others like parsnips whose seeds give poor germination if more than a year old. The days are long gone when you bought a packet of seeds so full that it lasted a good three years.
The Greenhouse
Last year was a brilliant year for grapes, but although I did some thinning out of the bunches, it was just not enough and I lost a fair bit from botrytis and shanking. This year I must thin out a lot more grapes from each bunch. However grape Rondo grown outdoors was very successful.
Last year I tried five tomato varieties. My favourite Alicante did not let me down, but Marmande was miserable with very few tomatoes, though I heard other growers had great success with it.
Yellow Delight was extremely vigorous taking over space from other varieties. It gave huge crops of yellow plum tomatoes, but for taste it could not compete with Red Cherry or Sungold, both of which were very sweet and delicious.
Vegetables
Parsnip Albion and Student both gave great roots, but seed quantity was miserable as I needed the two packets to sow a twelve foot row. Not impressed.
Cauliflower Clapton, a clubroot resistant type, was brilliant but my plan to get continuity by sowing a few weeks apart was not very successful so this year I need to be at least two months apart or even longer.
Sweet corn Incredible was truly incredible as the six feet tall plants all gave two large cobs per plant. Definitely one to grow again for 2019.
Last year I tried growing my carrots between the onions in the hope the carrot fly would not find them. No such luck. I never got one carrot so either I grow them under fleece or just give up.
Pumpkin Rocket was another great success, but with the tropical summer they were ready for harvesting in late summer, but definitely another to grow this year.
Onions were grown from sets last year, but suffered badly from white rot as I had to resort to watering in the hot dry summer so this year it is back to seeds sown early on a windowsill.
Fruit
The latest raspberry just released is called Glen Carron bred at our local James Hutton Institute so I will try it out to compare it with the other summer fruiting Glen Fyne and Glen Dee.
Last year I got a very heavy crop of all my fruit bushes and trees (except my peach tree) and struggled to use and give away surplus so this year the trees and bushes will get a more severe pruning to reduce cropping potential and hopefully improve fruit size.
Some pear varieties on my family tree were excessively vigorous at the expense of fruit so they got pruned back and these branches will get grafts of Beth and Concorde to accompany Beurre Hardy and Christie.
Rose Oshima has had a great year and even when I was doing my winter pruning just before Christmas it was still flowering so I managed to get a great bunch for the table.
I have some space available so nine inch long hardwood cuttings have been taken to grow on.
Wee jobs to do this week
Pumpkins in store are now ready to use.
However, they can remain fresh for many months with careful storage. Slice them up into two inch wide segments, removing the seeds.
There is usually a fair bit so one pumpkin can do many different dishes.
Those segments for roasting need no further preparation, (leave the skin on as it will soften) but will benefit with a sprinkling of honey and nutmeg during the last minute of roasting.
Pumpkin also makes a delicious soup with sweet potato, onion and nutmeg, but remove the skin. They are also brilliant in curries and risotto and pies. Pumpkin segments can also be stored in the freezer, but remove the skin.