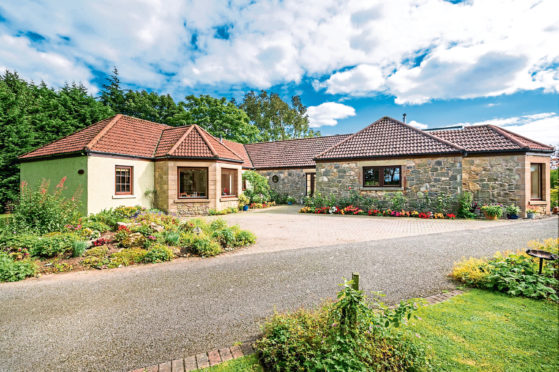 Autumn is in full swing when I visit Balone Cottage – and not in a good way. It's one of those grey afternoons where the rain has been falling for hours and you know it's in no hurry to let up.
The heavens may be open and the sky may be leaden but inside the cottage all is cosy and cheerful.
A bright red Aga casts warmth around the kitchen, while in the living room an open fire is ready to be lit once darkness falls.
Balone Cottage sits on a quiet country lane in the Mount Melville area, on the outskirts of St Andrews and close to Craigtoun Meadows Holiday Park and the Duke's Golf Course.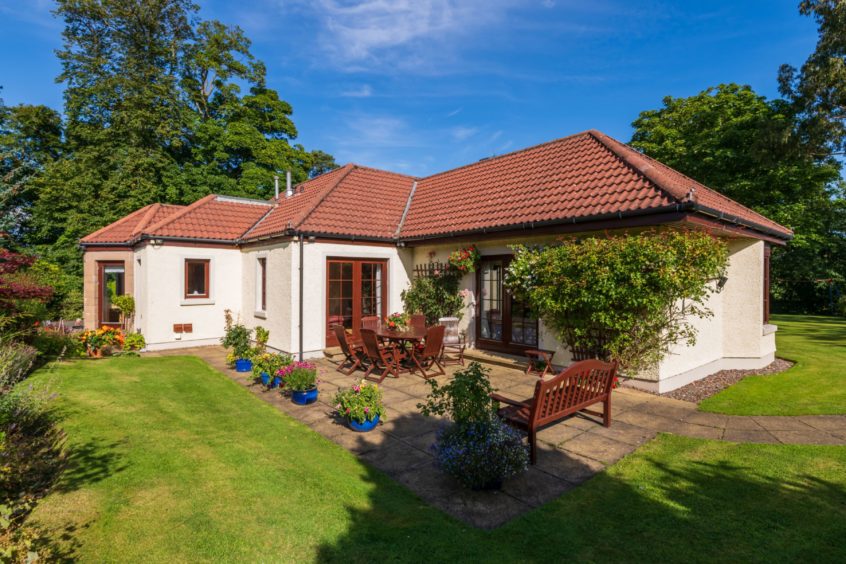 It was the dairyman's cottage for neighbouring Balone Farm, but had lain in ruin for many decades before it was developed into a house in the early 1990s.
Since then it has been owned by Alistair and Sandra Morris.
"It was converted by Headon Developments, who have carried out a lot of barn and steading conversions around St Andrews," Alistair explains.
"They know the area very well and their work is always done to a high standard. We became quite friendly with the owners and were able to have a lot of input into the design and spec of the house.
"When Headon bought the site there was very little left of the former dairyman's cottage. I think one wall is all that was still standing and has been incorporated into this house."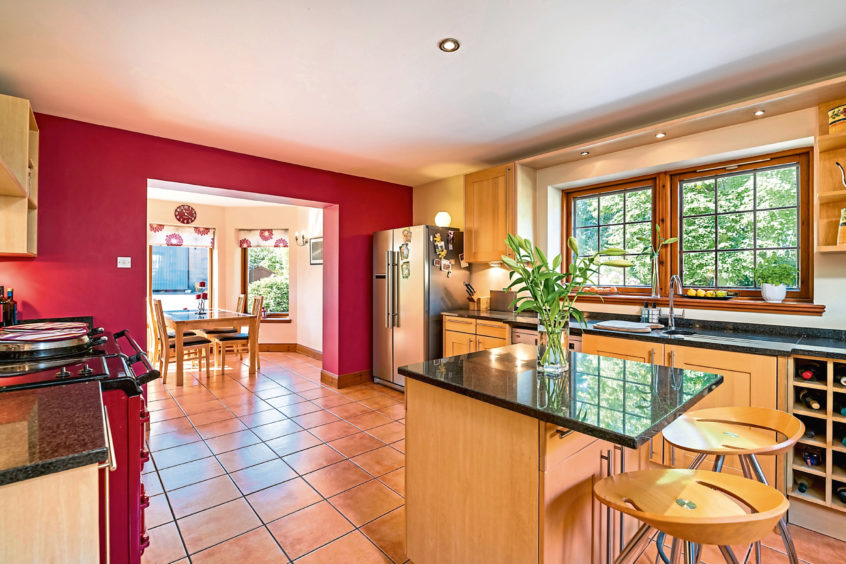 An entrance hall takes you into a breakfasting room which is semi-open plan to the kitchen and lit by a large bay window. The kitchen has windows on three sides, giving pleasant views over the garden and surrounding countryside and catching the sunlight from morning until evening.
The hallway leads through to a family room, with doors out onto a patio. There's a doorway into the dining room which also has its own door into the living room to make it easier to flow from one space into another.
The living room has a bay window, open fire and its own glazed doors out into the garden.
There's no shortage of space inside and outside of the house. "One of our sons got married last year and we had 100 people here for supper the evening before," Alistair continues.
"Being able to open up the dining room, sitting room and family room to create a space people can circulate around meant the house could accommodate that many people quite comfortably."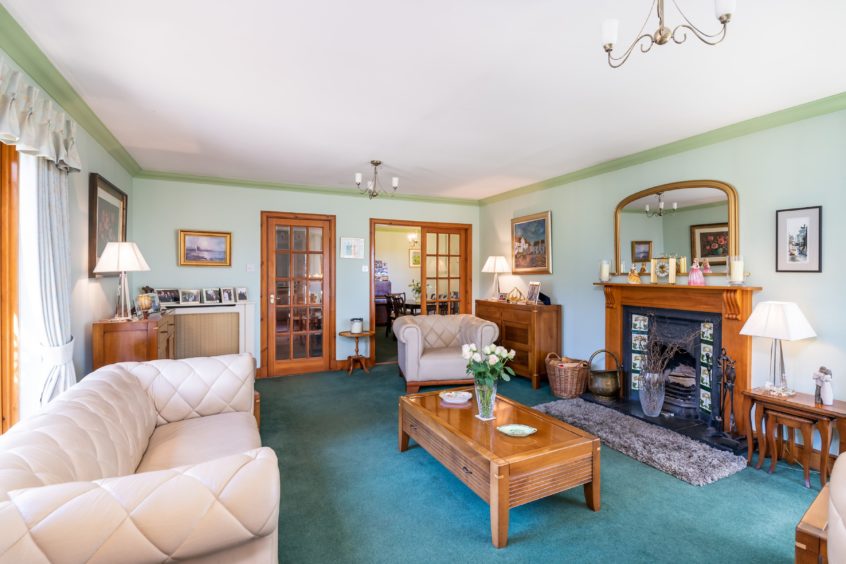 One of the things the couple likes best about Balone Cottage is that the bedrooms are in a separate wing of the house, with a vestibule and corridor running behind the dining room and into the adjoining section of the building.
"It means the bedrooms are all very quiet, no matter what's going on in the living room or kitchen," Alistair says. "When the kids were small that meant we could have parties without waking them up, and when they were older it meant we could retreat to our bedroom for a bit of peace and quiet when they had their friends round."
The house also has two central heating systems, which has been handy during coronavirus, letting the couple heat the section of the home they use for working from.
Alistair and Sandra have carried out several extension projects to the cottage since they moved in, using Headon Developments to carry out the work.
They created the breakfasting area off the kitchen and a new entrance around 2004. They also replaced the kitchen and put in the Aga.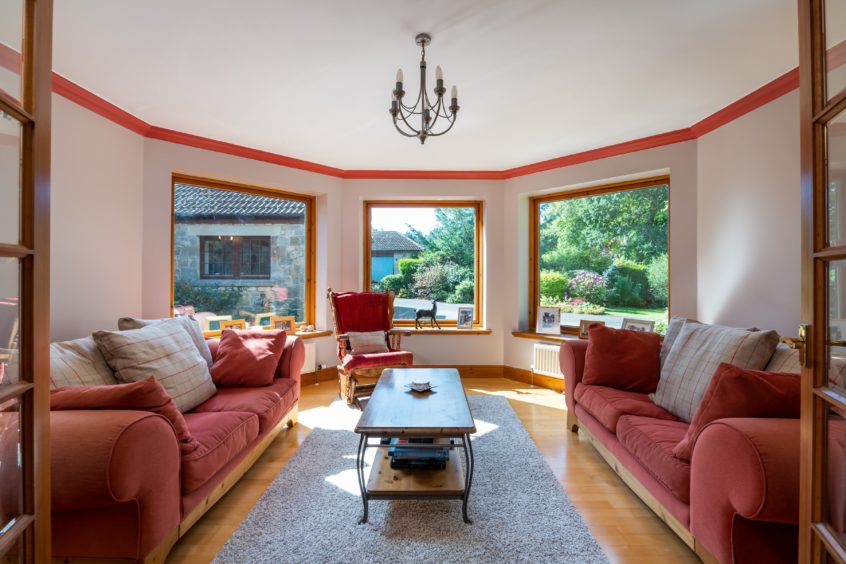 They converted the garage and added a garden room. All told, the house now has five double bedrooms, including a master and guest bedroom that both have en suite bathrooms, and a study that is perfectly geared up for working from home.
The garden room has been another excellent addition to the house, according to the couple. Its three enormous windows look out into the garden, while it is well insulated, with a tiled roof and central heating so that it can be used whatever the weather.
"We really like this room," Alistair says. "It's in a different part of the house to the living and family room so it's always very peaceful. We use it all year round and it comes into its own during autumn and winter when it's too cold to be out in the garden. It feels like you're outside – apart from the fact that you're nice and warm. It's a relaxing spot to light a few candles and read a book."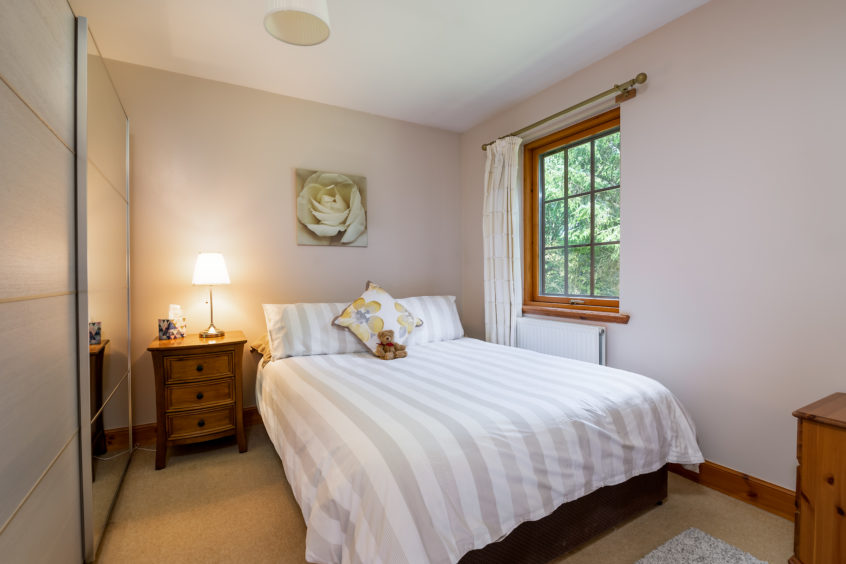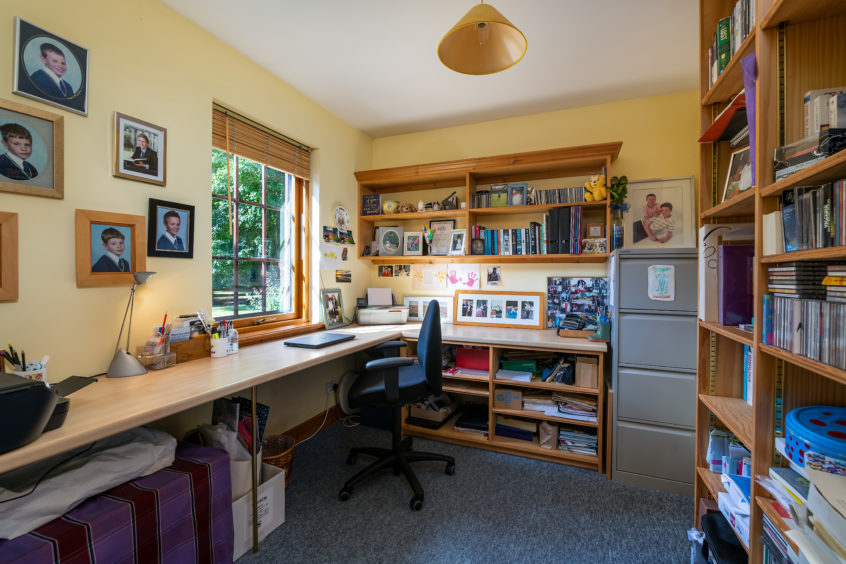 The house comes with a sizeable garden that's screened by trees, hedges and fences for privacy and shelter. It's a paradise for the couple's golden retriever, Walter, as are the walks that are on their doorstep.
There are woodland and countryside walks, with Craigtoun Park just a few hundred metres away. A footpath runs adjacent to the cottage and connects to Lade Braes, which goes all the way to the heart of St Andrews. It takes perhaps half an hour to walk into the town centre.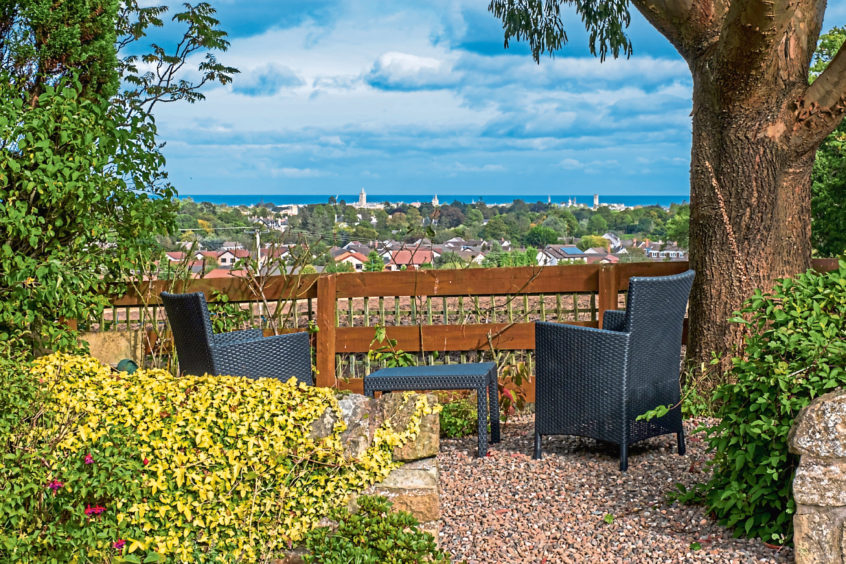 The couple also own an adjacent plot of around a third of an acre, divided from their cottage by a fence and trees. It has full planning permission for a one-and-a-half storey house and is being sold separately by Alistair and Sandra.
It may be a horrible, drizzly day when I visit but the clouds aren't so close that I can't appreciate the view. Even on this dreary afternoon I can see the rooftops and spires of St Andrews and a sliver of the sea beyond. On a clear summer's day the seating area by the boundary fence must be a very pleasant spot to drink a morning coffee and enjoy the vista.
It's clear that Alistair and his wife are both green fingered. The garden is absolutely splendid, and is bursting with colour even on such an overcast day.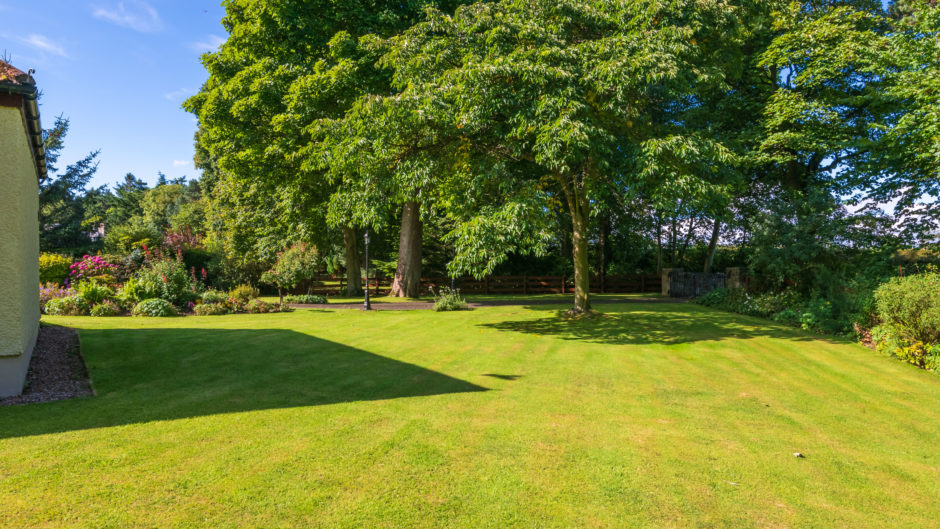 "Gardening is something we both take a lot of pleasure in," he continues. "It's something we do together and it's good exercise as well. The garden really has been a labour of love.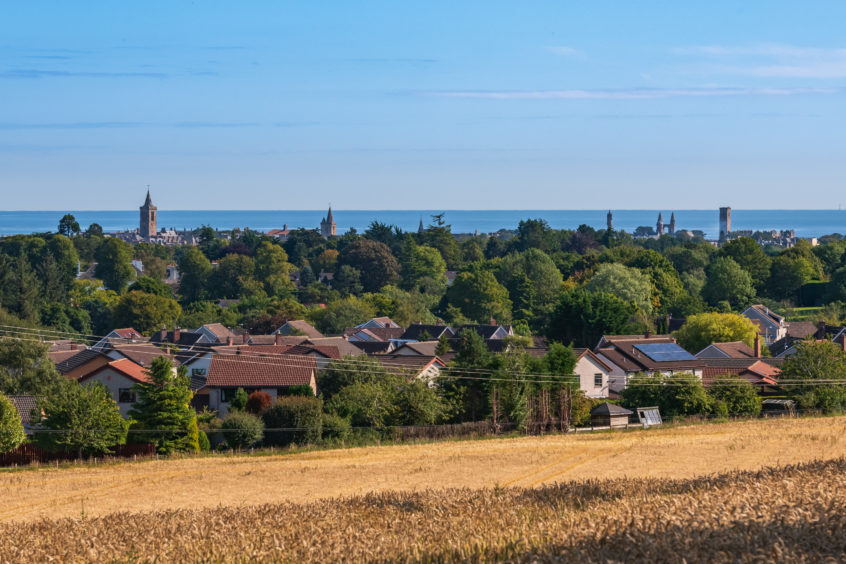 "We're selling the house because both our sons are grown up and we don't need all this space, but I also think we want to move on while looking after a garden like this is still a source of great joy for us, and not something we find a chore at all."
Balone Cottage is on sale with Savills for offers over £935,000. The plot of land is also on sale with Savills for offers over £275,000.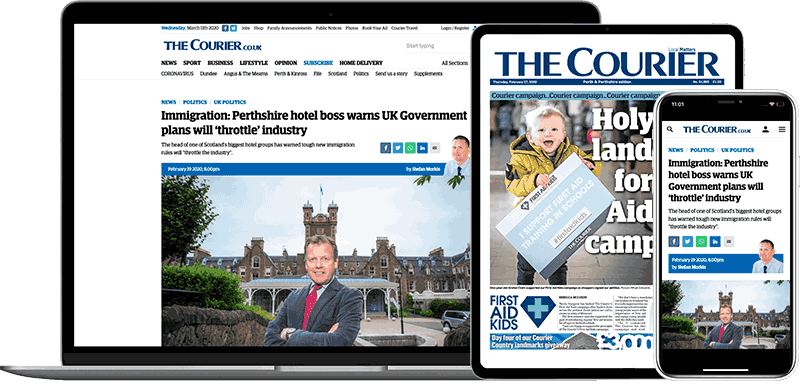 Help support quality local journalism … become a digital subscriber to The Courier
For as little as £5.99 a month you can access all of our content, including Premium articles.
Subscribe