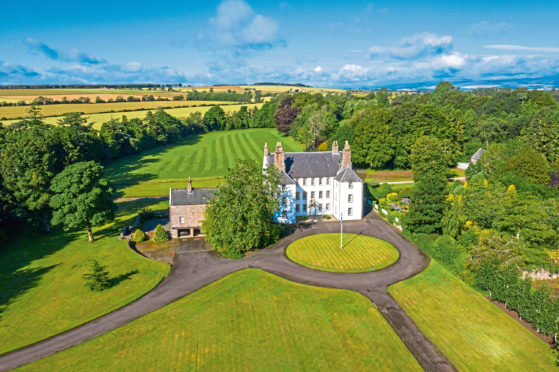 One of the most magnificent homes in Angus has gone on sale for the first time since the 1990s. Jack McKeown takes a look around Gallery and its 85 acres of wonderful gardens on the banks of the North Esk
Thanks to this job I get to look around some of Tayside and Fife's most beautiful and interesting homes.
Just occasionally I'm fortunate enough to visit a house that is particularly majestic.
Gallery is one such home. Sitting in 85 acres of land beside the River North Esk, the 17th Century mansion is among Scotland's finest and best preserved early Renaissance houses.
The grounds are equally wonderful, particularly the walled garden with its paths, stone carvings, sundials and abundance of plants, flowers and fruit trees.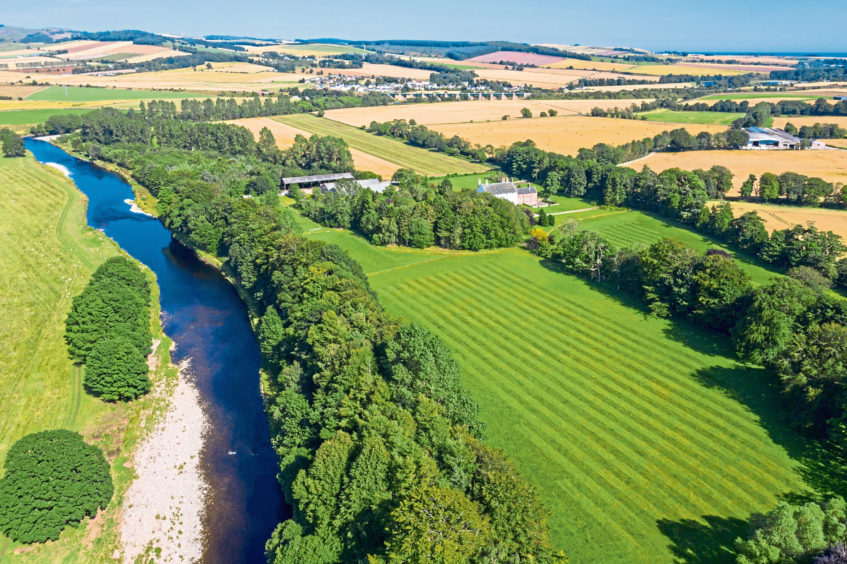 Gallery belonged to the late John Simson, who died in April at the age of 88. The former chairman of investment firm Constantine (and uncle of What Not to Wear presenter Susannah Constantine) retired to the house in 2001, having bought it in 1998 with his wife Anne, who passed away in 2006.
As a boy Mr Simson spent holidays at his grandmother's house near Marykirk, on the other side of the North Esk from Gallery. These fond memories inspired him to retire to Angus, and he fell in love with Gallery after viewing it in 1995.
The grandest houses can often feel like museums or art galleries rather than homes to be lived in and enjoyed.
Gallery has no such stuffiness. As soon as I walk through the front door into the stone-flagged reception/dining hall, 10-year old labrador Caesar lumbers to his feet, tail frantically wagging, to say hello.
He's completely blind but has no problem negotiating his way round the house. Since Mr Simson died in April he has bonded with Gallery's caretaker Sean Murdoch-Anderson, and pads faithfully after him as he goes about his day.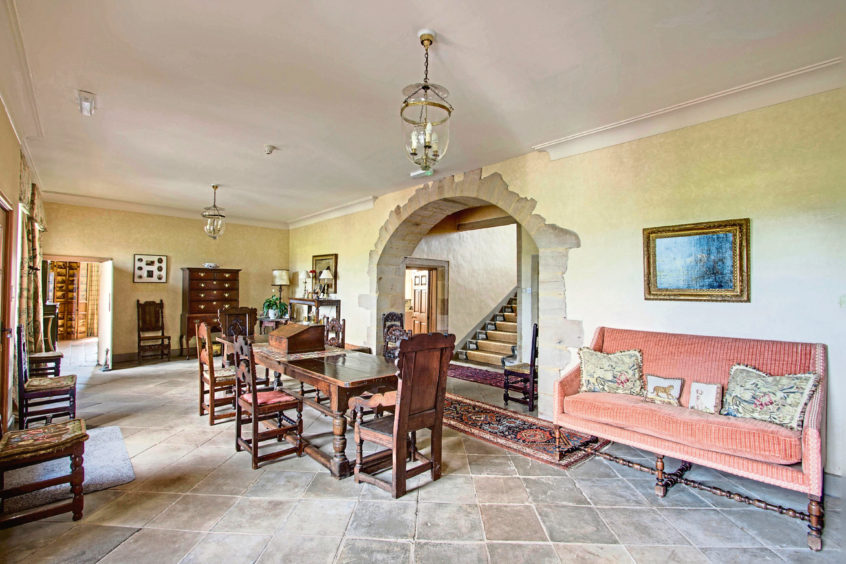 Juliet Vivers was Mr Simson's private secretary and is one of the executors of the estate. She hopes whoever buys Gallery will keep Sean as caretaker and Caesar as the house dog ("and if they need a private secretary I'm available," she adds).
Juliet shows me around the home where she worked for the past eight years. It's clear she has a great deal of fondness for the house itself, and an enormous bond of affection and loyalty to the late Mr Simson.
Guests to Mr Simson's frequent dinner parties would be ushered into an elegant wood-panelled reception room or the adjoining library for a drink before moving into the dining hall for their meal. There is a comfortable drawing room on the ground floor and a breakfasting room and kitchen.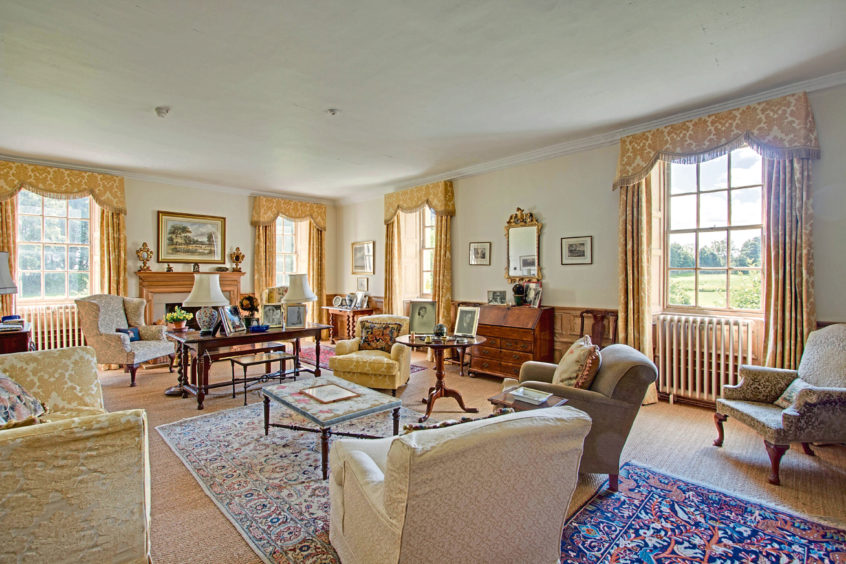 On the first floor is the room the house must surely be named for. The gallery spans the full width of the main house, stretching to almost 65 feet. "John was a passionate unionist and conservative," Juliet continues. "After the independence referendum he held a party for 80 people here, with a floodlit display by the Pipes and Drums of the Scots Guards to celebrate the Union."
Off the gallery is a study, while the first floor also contains a bedroom and a drawing room that is set up as a home theatre – Mr Simson was a big fan of watching films.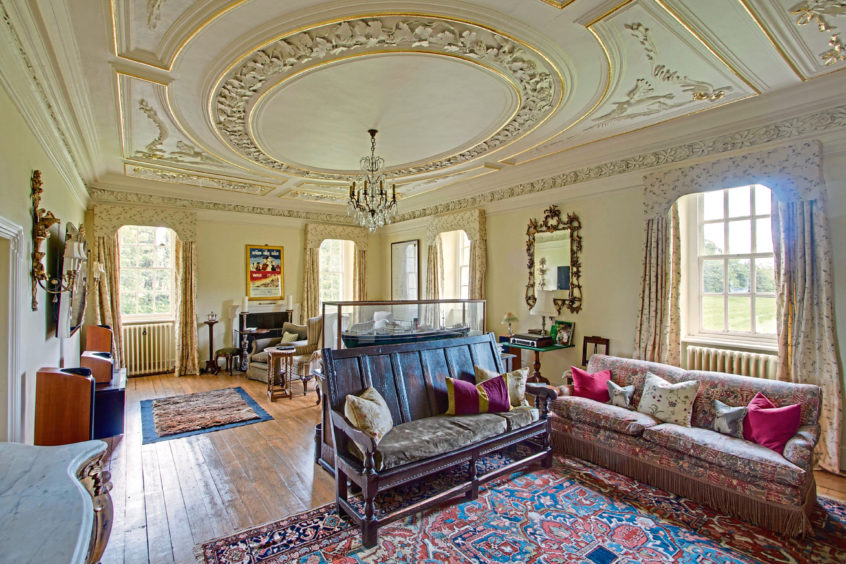 On the top floor is an en suite guest bedroom, a double bedroom and the main bedroom. This is a suite of rooms, with a bathroom, two dressing rooms for the master and lady of the house, and a boudoir with an open fire and triple aspect windows that must be a lovely room for reading.
One wing of Gallery is a self contained two-bedroom flat where Sean lives. There is also a basement with garages, store rooms, a wine cellar, kitchen area and a WC. "The basement is handy when tradesmen in doing work," Sean explains. "They can have a cup of tea down here, and use the bathroom without having to go into the main house."
Designed and constructed by Thomas Wilkie of Edinburgh, Gallery took five years to build and was completed in 1682. It is one of the few remaining and best preserved of a group of late 17th and early 18th Century houses inspired by the magnificent Panmure House, near Carnoustie, which was demolished in 1955.
As well as being completely preserved externally, Gallery has retained almost all of its original internal features, including most of the timber panelling and the ornate plaster ceiling in the first floor drawing room.
Gallery originally had 1,100 acres of land but by the time Mr Simson and his wife purchased it almost all of that had been sold off and only 12 acres remained. Over the following years the couple gradually acquired more land and the house now comes with 85 acres, including lawns, the walled garden, woodland and just over 53 acres of farmland, much of which is leased to a local farmer.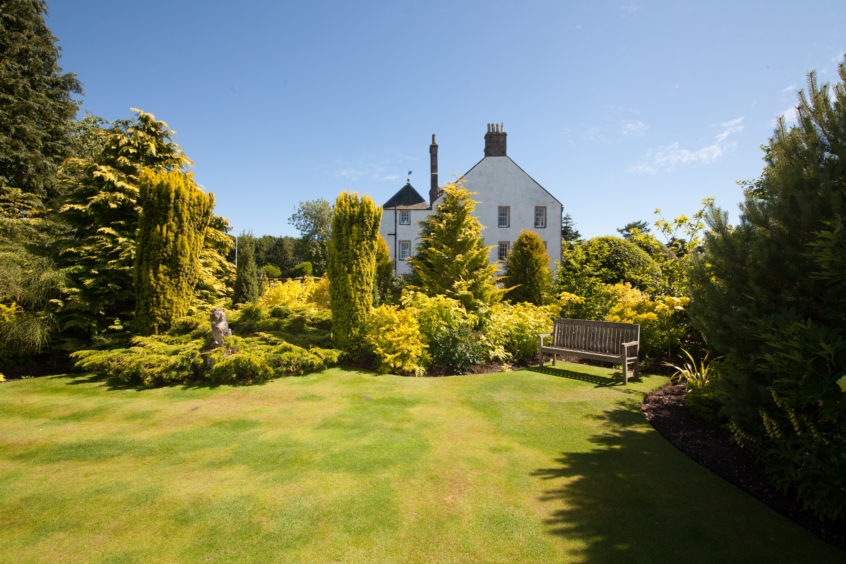 There are several stretches of woodland and the land runs almost to the bank of the River North Esk. "What's quite lovely about owning Gallery is you can go for long walks in all directions and remain entirely on land belonging to the house," Juliet explains.
To the north of the house is a large, stone built former coach house dating from 1743, which could potentially be converted into further accommodation. There is also a sunken summerhouse beside an empty trout pond off the main driveway into the house. These are in some disrepair but could be refurbished and reinstated. In total there are three gated driveways into the estate.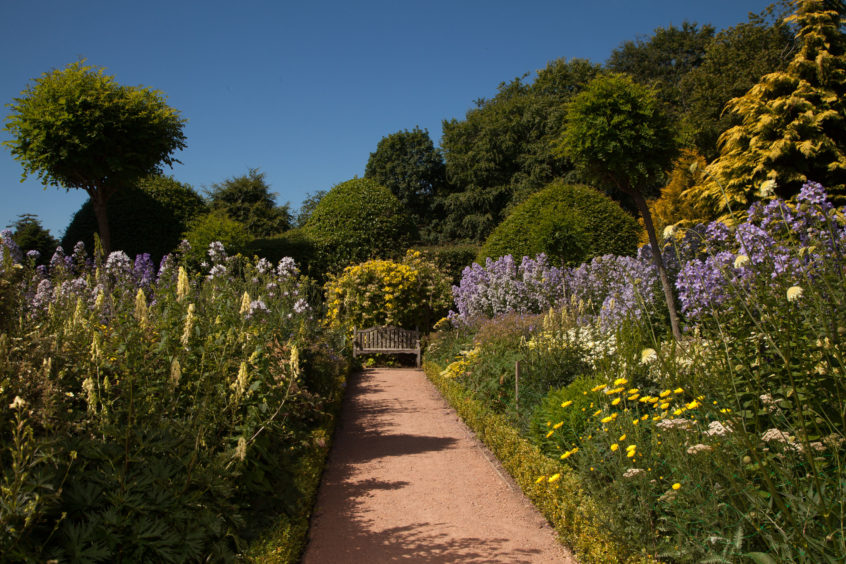 Without doubt the jewel in the grounds' crown is the amazing walled garden, which covers nearly 1.5 acres. The layout was painstakingly created by artist and garden designer Veronica Adams – who studied at the Ruskin School of Art alongside Mr Simson's late wife Anne – while the work was spearheaded by Gallery's now retired head gardener Ron Stephen.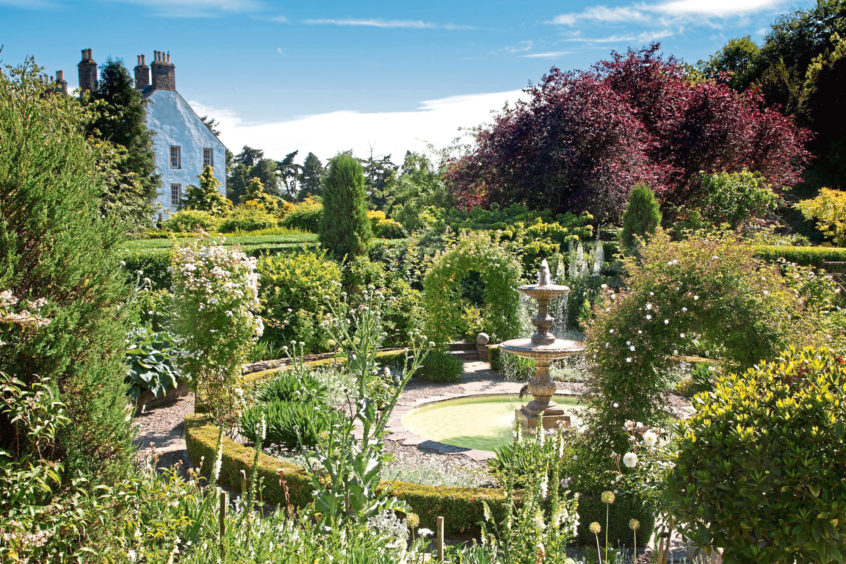 The walled garden has been featured in Home & Garden, Country Life, and Scottish Field, and is open to the public under the Scottish Gardens Scheme.
Gallery's late owner was clearly a man of wealth and poured money into restoring the house. The roof was re-slated and the lead work renewed, and the interior of the house along with the adjoining wing were completely refurbished, while maintaining the original features that help make the house special.
"He was very humble and never flashy with his money," Juliet explains. "And he treated everyone as his equal. But he was very happy to spend his money when it would do some good, and he put a lot of resources into preserving Gallery and to restoring the house and its grounds to their former splendour."
Gallery, by Montrose, is on sale with Savills for offers over £1.5 million.